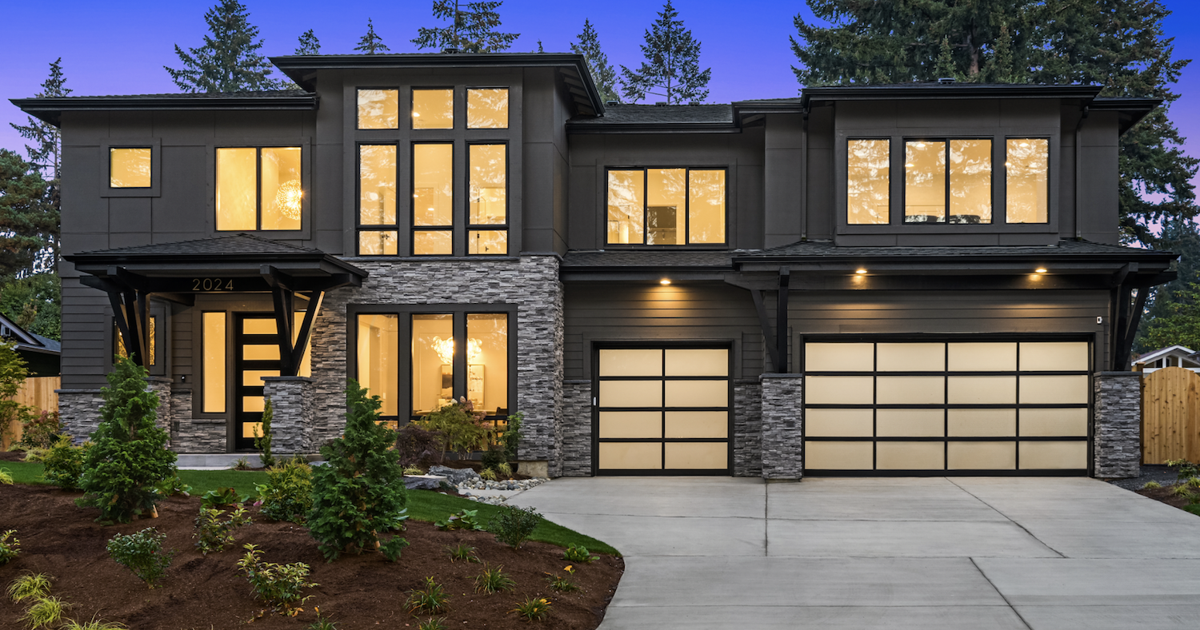 Inside the 2022 Northwest Idea House | Home + Garden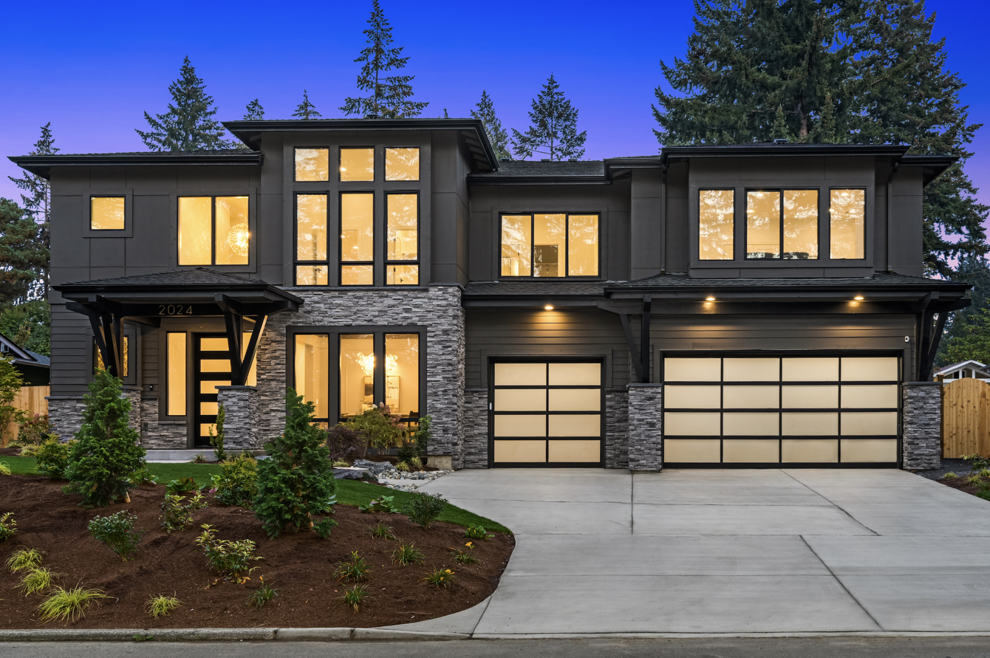 It all started with a William Morris wallcovering design from the 1880s — dark, sophisticated, a bit botanical.
That design not only took reign in the small powder room, making a usually mundane space in any home memorable here, but it also sparked inspiration that would travel through the home like a glorious twisting vine, influencing selections throughout.
This stunning new home in the Robinswood neighborhood of Bellevue, across the street from Spiritridge Elementary School, was carefully curated from the ground up by the MN Custom Homes team.
It is the first of two 425 Northwest Idea Homes constructed in 2022 by the builder — a double feature. The goal is to showcase two different homes at different price points and styles to reflect what MN Custom Homes has to offer. (Basically, anything you can dream of! See the second home, located in Clyde Hill, in the January issue of 425.)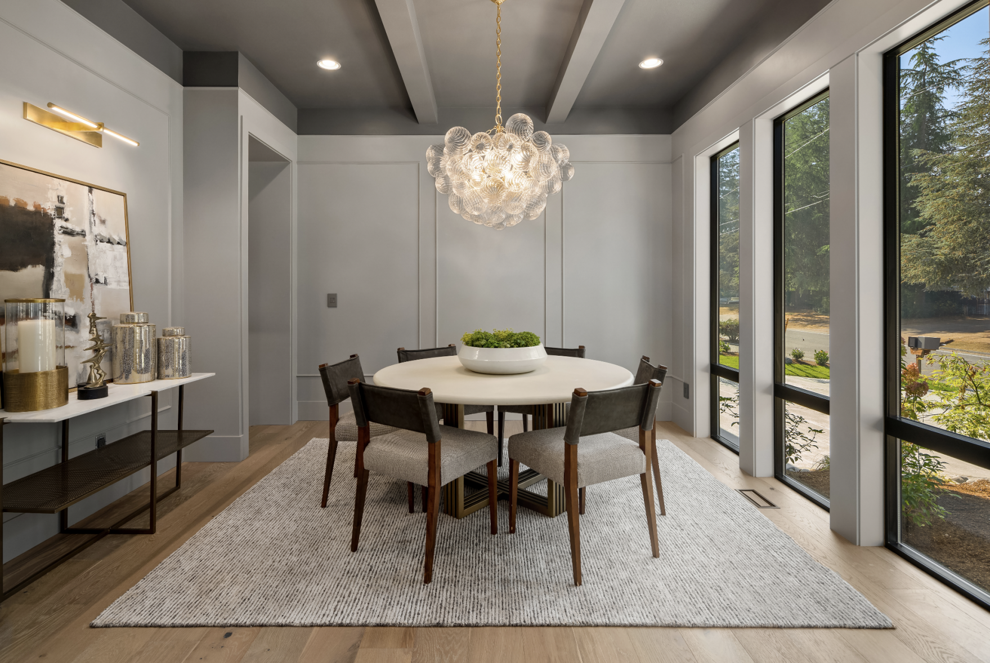 "There's an art and science to crafting a home that combines the latest trends with design styles that will last for the long term,"said MN Custom Homes CEO and co-founder Shaun McFadden. "The art is what's front and center when you tour one of our homes. It's in the designer wallcoverings, paint colors, millwork, technology, and special touches."
This five-bedroom family home showcases all of MN's goals.
"We've named this home 'Transitional Sophistication' because it has traditional elements that are either simplified, or done in a fresh way," said MN Custom Homes senior interior designer Elizabeth Wenning. "When designing this home, I kept going back to the same two questions consistent with MN's design aesthetic for all our homes: Is it timeless? Is it luxury?"
The answers: Yes.
---
Address: 2024 150th Ave. S.E., Bellevue
Size: 4,591 square feet
Features: 5 bedrooms/4.5 baths
First floor: Powder room, dining room, butler's pantry, study, great room/nook/ kitchen and pantry, mudroom, guest suite, 3-car garage, and covered patio with fireplace
Second floor: Bedrooms two and three, shared bathroom, secondary suite, bonus room, laundry, and primary bedroom with 5-piece bathroom and walk-in closet
---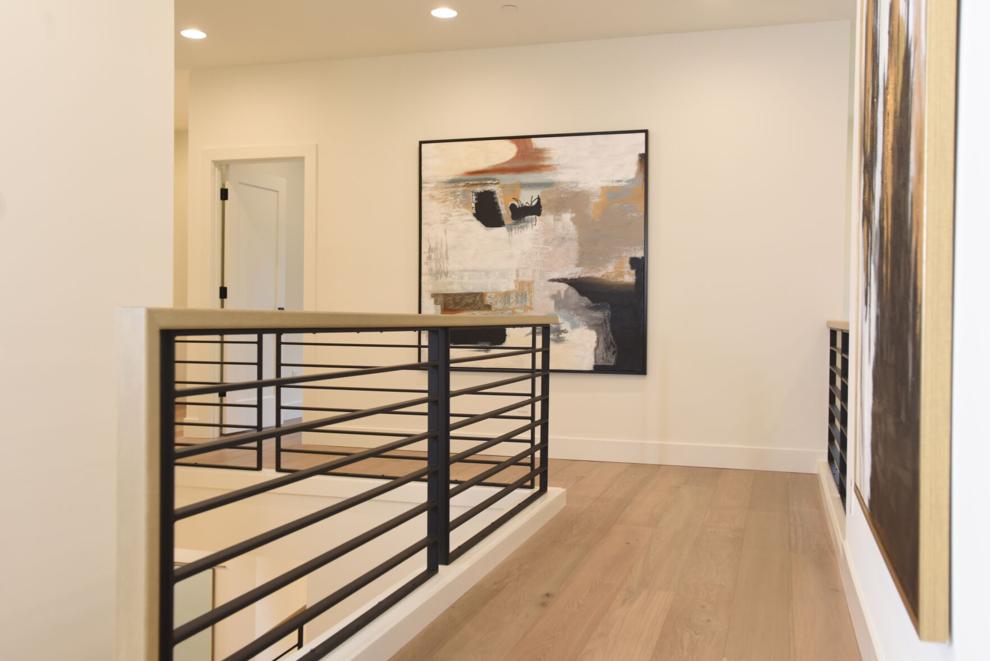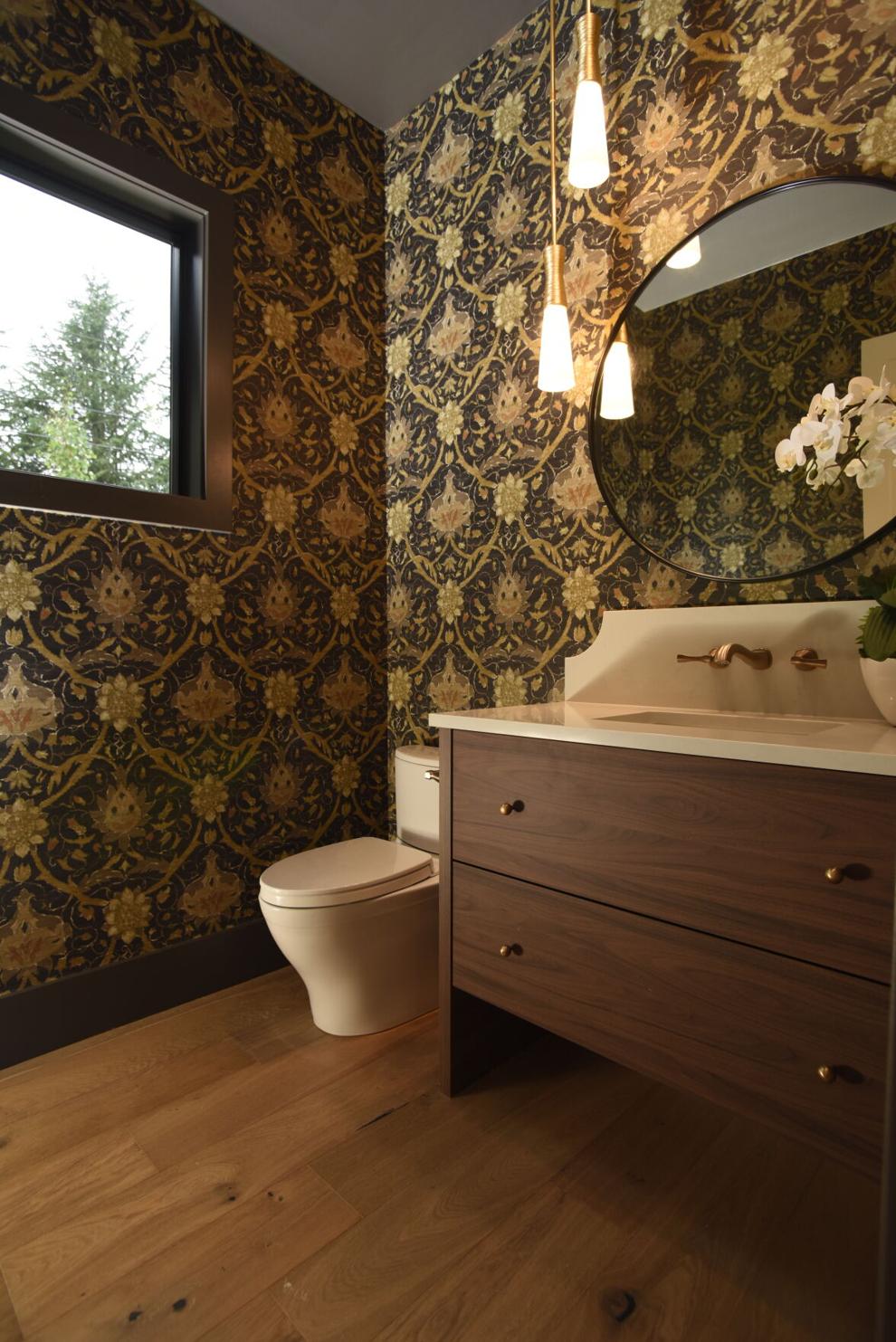 A Pretty Powder Room 
This Morris and Co. Norwich wall covering in charcoal and bronze inspired the rest of the home's design. This small space can carry this bold choice, and it makes you feel like it's giving you a "big hug," the designer said. The light fixture sare Visual Comfort from Destination Lighting.The round mirror is from Rejuvenation in oil-rubbed bronze and the sink is from Global Granite by Revere.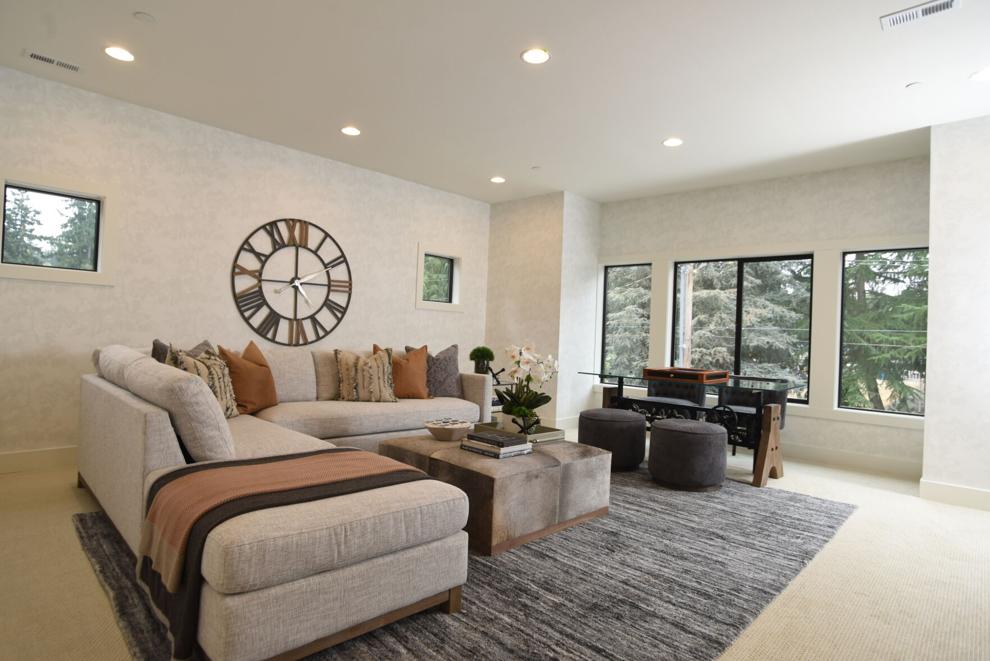 Bonus Room Fun
Flexible spaces that can be customized are the name of the game in newer homes. This space is perfect for family game nights or kids' sleepovers. The wallcovering is Scalamandré Raphael wallpaper.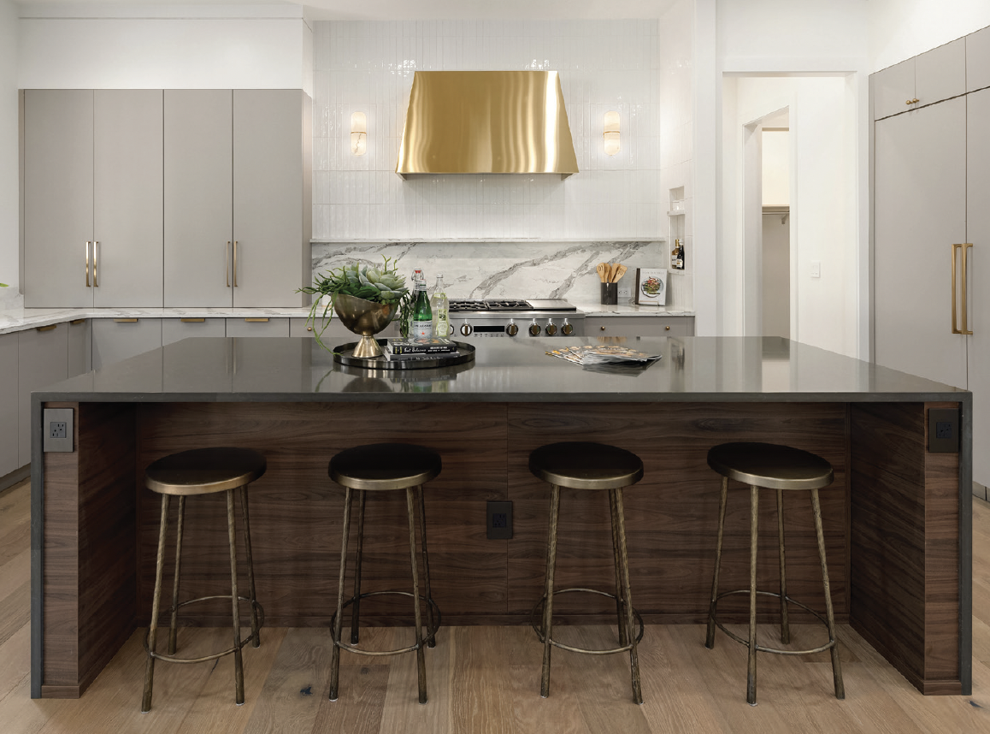 Style Meets Function
The Northwest Idea House features Monogram appliances in the kitchen; a butler's pantry; and even the primary bedroom, where there is a hidden custompanel double-drawer refrigerator in the coffee bar.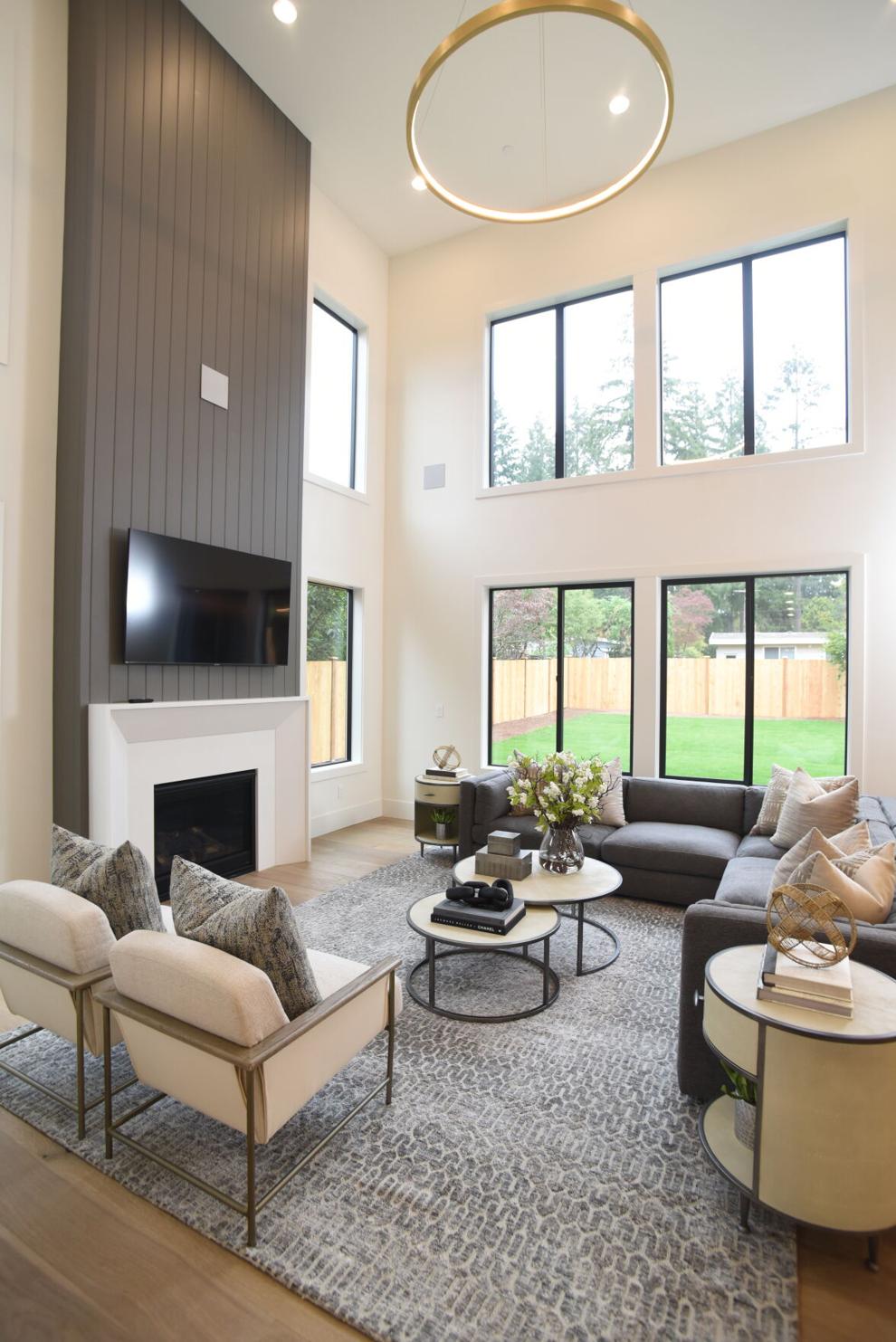 A Greater Room
This two-story great room ties the first floor and the upper floor together, and the fireplace in the great room that rises tall and is visible from both floors is the anchor.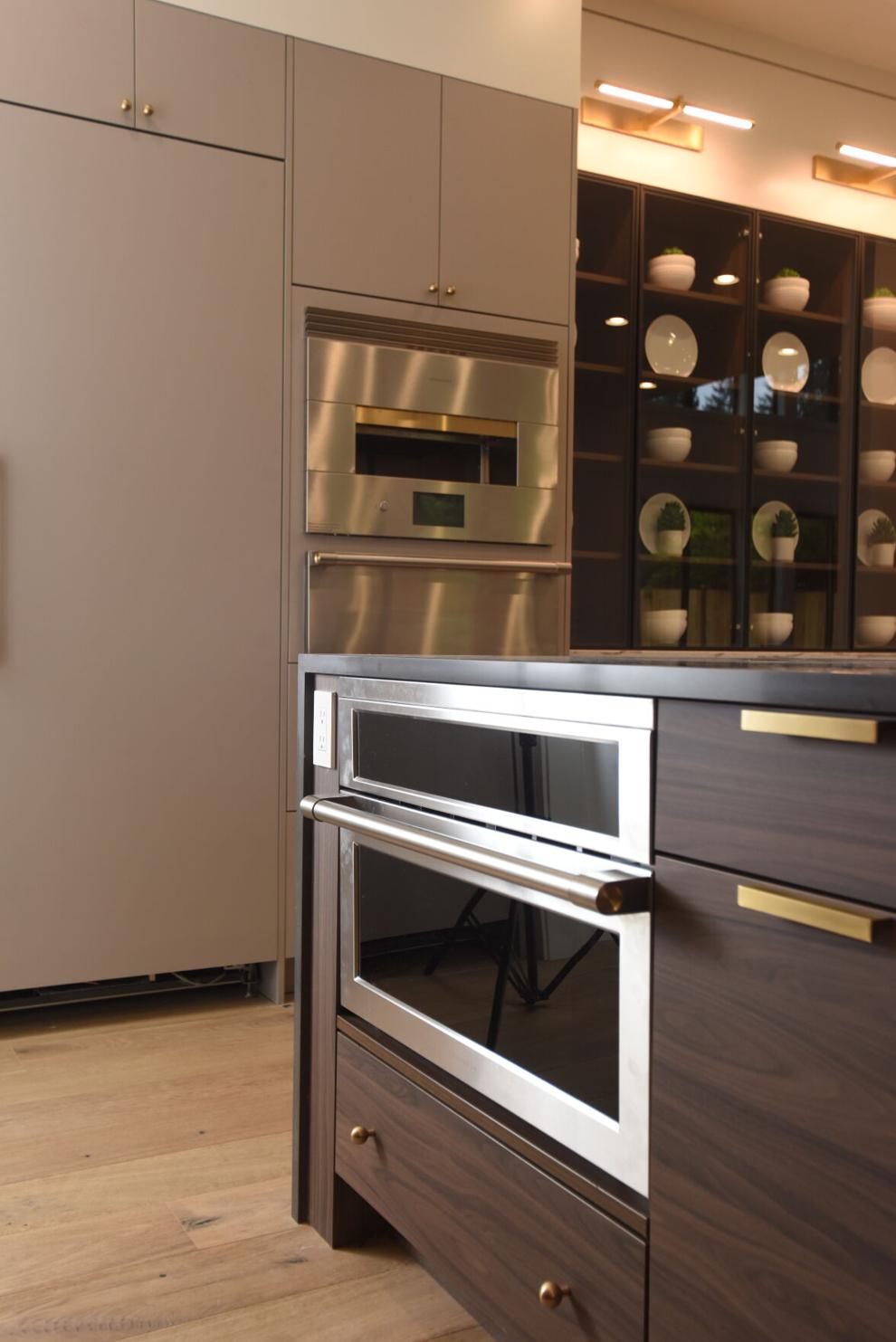 Heavy Metal
Mixing metals such as stainless steel and brushed brass throughout adds warmth and balance.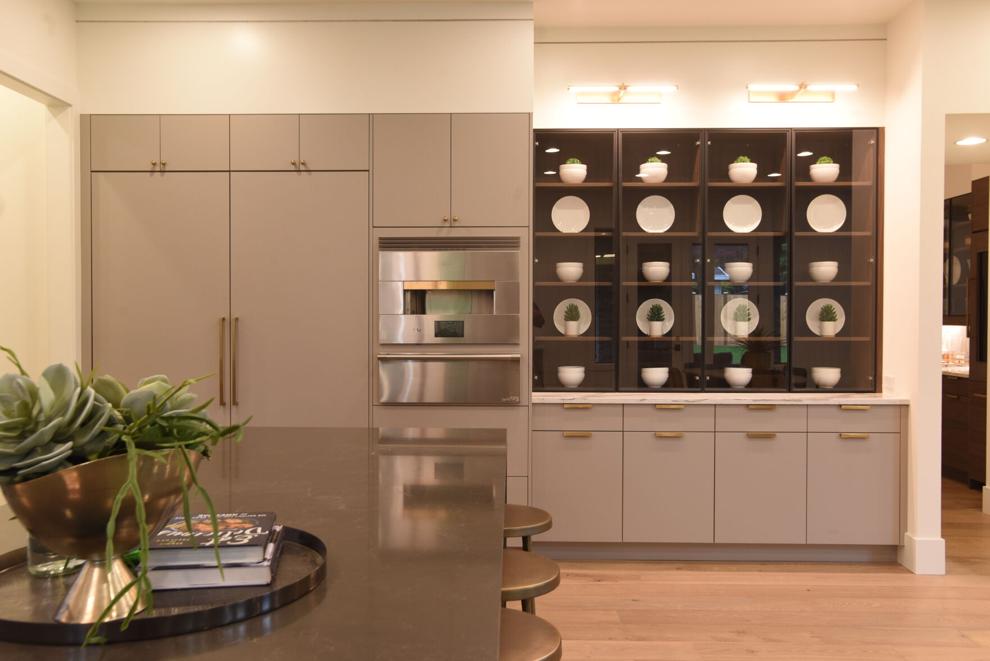 A Touch of Glass 
The kitchen's built-in walnut hutch with black metal and glass doors is another favorite feature, the designer noted. The Bellmont Cabinet Co. hutch is from Stile & Rail, Design + Studio. It is functional and a perfect place to show off servingware.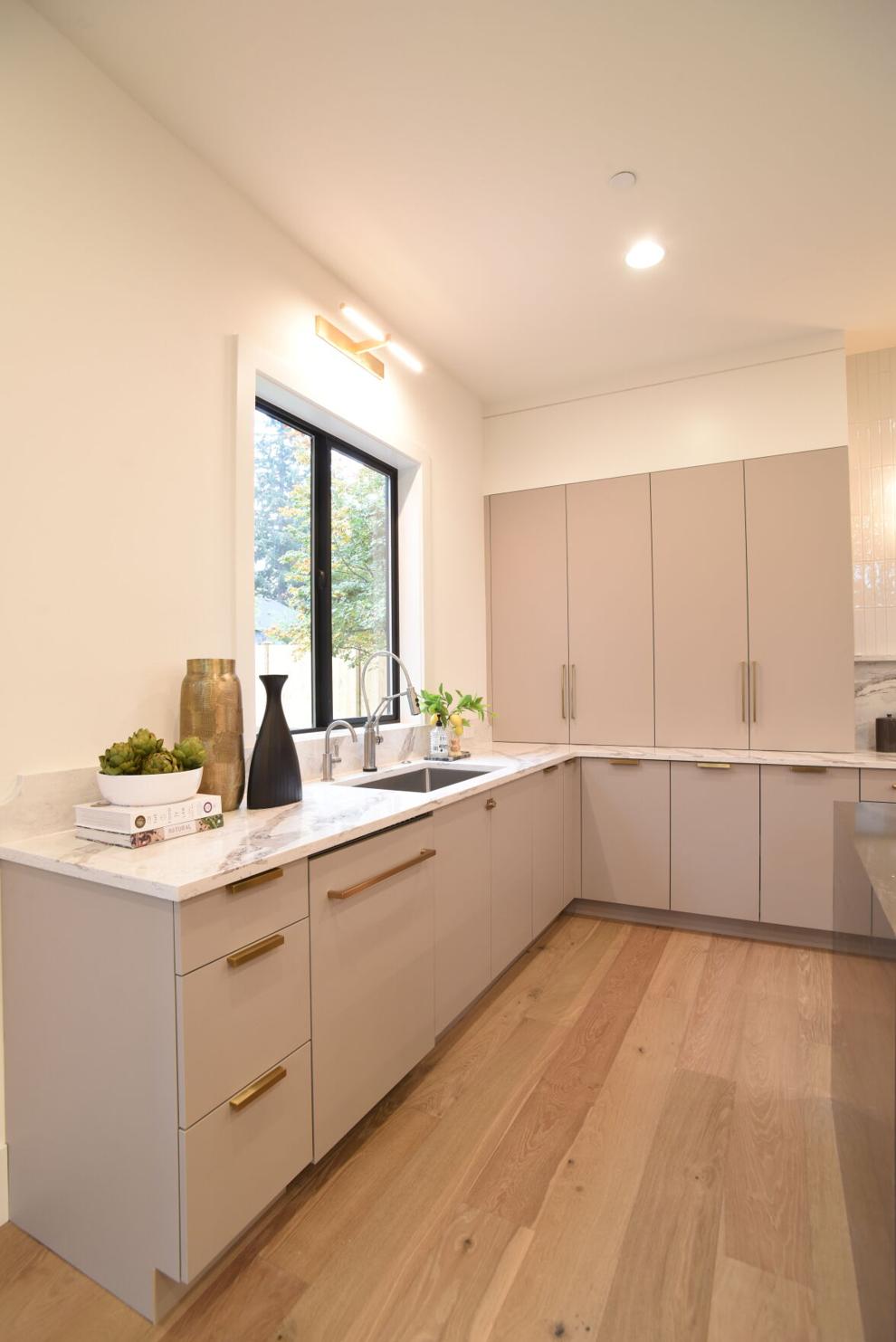 Statement Stone
This Architectural Surfaces Pental Quartz in Amacord is bold, with attention-grabbing veining for the kitchen counter and backsplash was chosen for both durability and beauty. The backsplash edges were scalloped at the corners, and that treatment repeats in the powder room to "continue that visual story in an abstract way," the designer notes.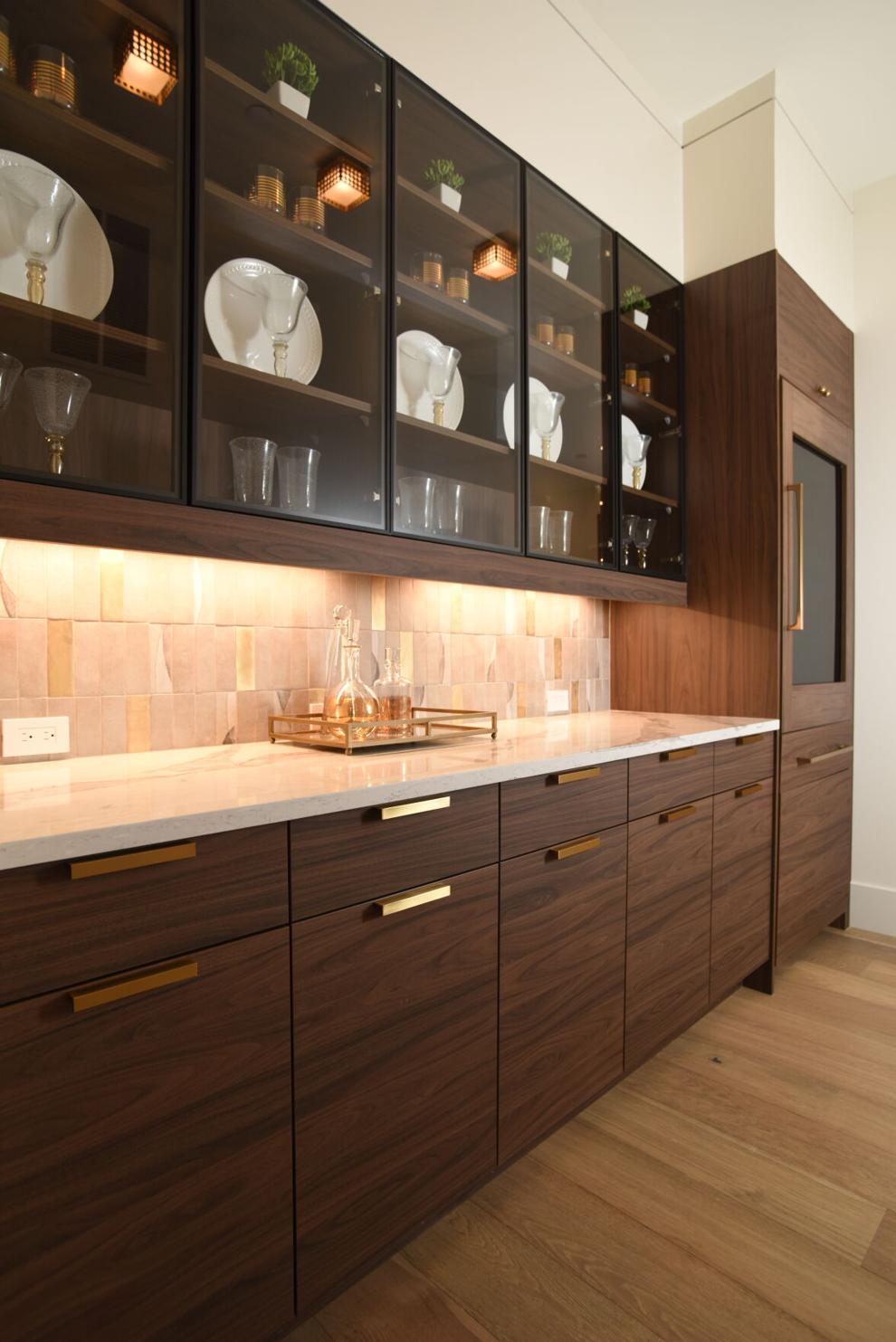 ---
Profits from the sale of this Northwest Idea House will be donated to Jubilee REACH. This is the third home MN Custom Homes has built and sold to help benefit the nonprofit program.
"We believe that Jubilee REACH serves those most at risk in our community — specifically single-parent families, students, and community members in need. They reach those in the most formative years and have the heart, staff, and relationships with the Bellevue School District to make an impact," said McFadden. "(It) continues to evolve its programs with the changing needs of the community, from creating after-school sports and clubs to adding their program, Groceries for Families, during COVID."
Jubilee REACH serves the Bellevue community through four main pillars, including before and after activities in schools; teaching English as a Second Language, providing medical and dental care, and more at its Jubilee REACH Center; providing affordable shopping at its Jubilee REACH thrift store; and building community through its many events, including Service Day and Festival of Trees.
"Maybe the coolest part is the inclusion of over 50 subcontractors and suppliers who joined us in our support by contributing discounts and donations that directly increase the contribution," said Ben Brittingham, vice president of sales and marketing. "Additionally, we're able to increase the awareness of the need and the organization that's making meaningful change in our community."
---
Entertaining with Ease
The addition of a butler's pantry is smart, especially while entertaining. It is an easy way to keep all things organized and clutter out of sight so the hosts and their guests can truly enjoy the kitchen minus fuss, making entertaining a breeze.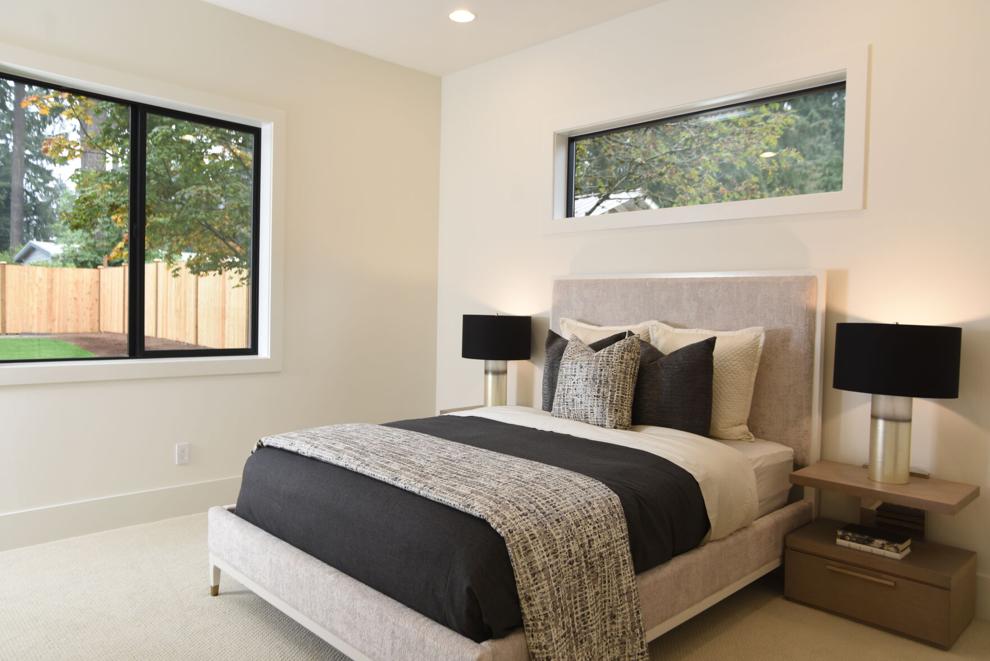 The Primary Suite is Extra Sweet
The largest bedroom in this home is a true retreat, complete with a five-piece spa bath, heated floors, a high back free-standing tub from Abbrio by Maxx, and the latest design trends and technology from Delta and Toto.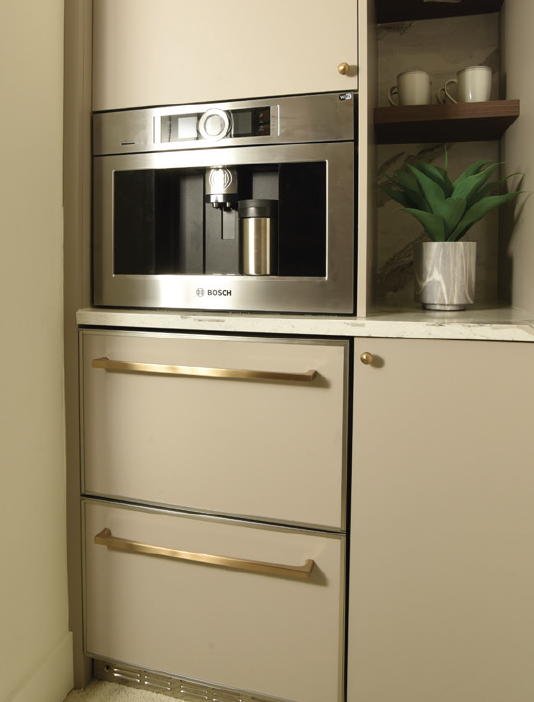 The Best Part of Waking Up
Coffee in bed is possible with this Bosch coffee station. It's smart and can be set to brew before you turn off the lights — with your smartphone, of course!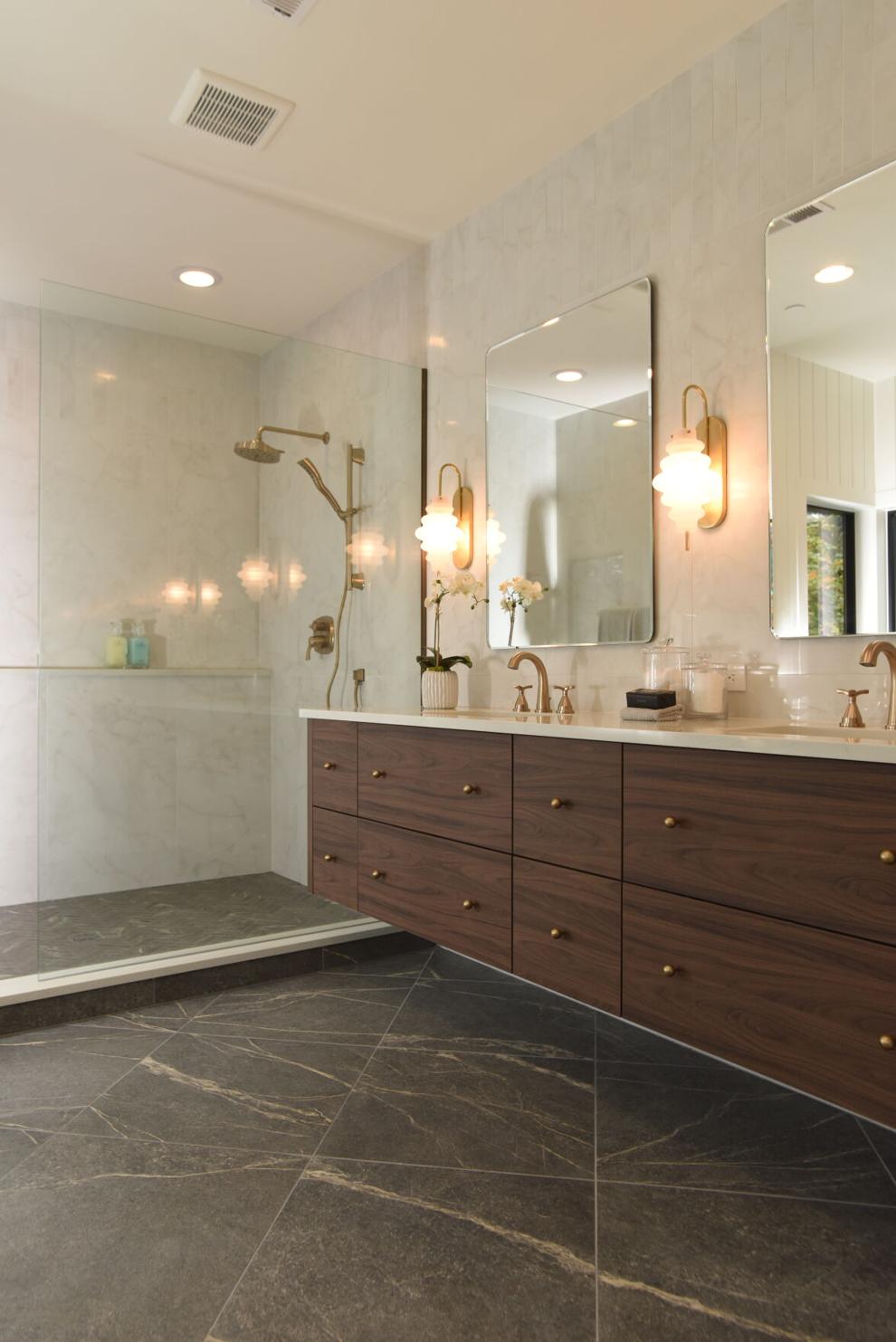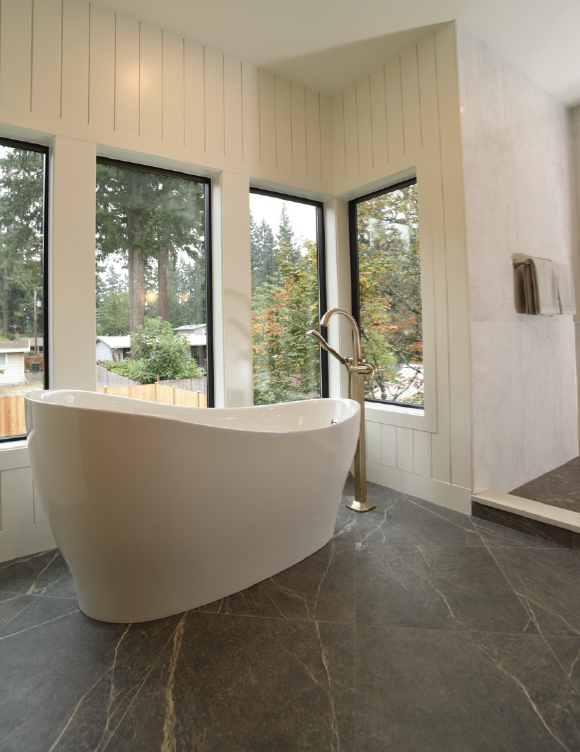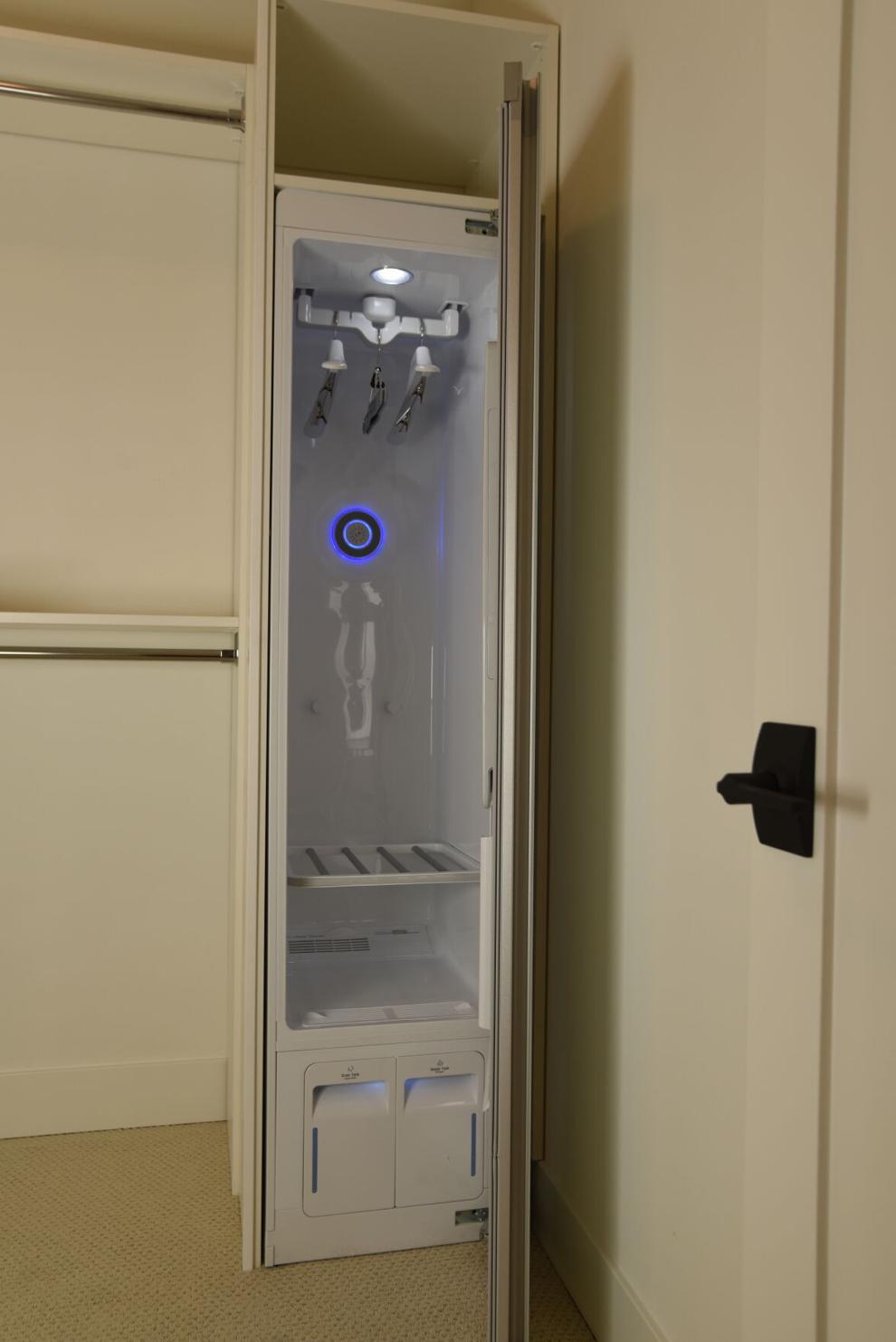 No More Wrinkles (Or Ironing!)
This might be one of the smartest ideas in this house. Just hang the clothes, and let the steam work its magic with this LG Styler Steam Closet from Albert Lee Appliance.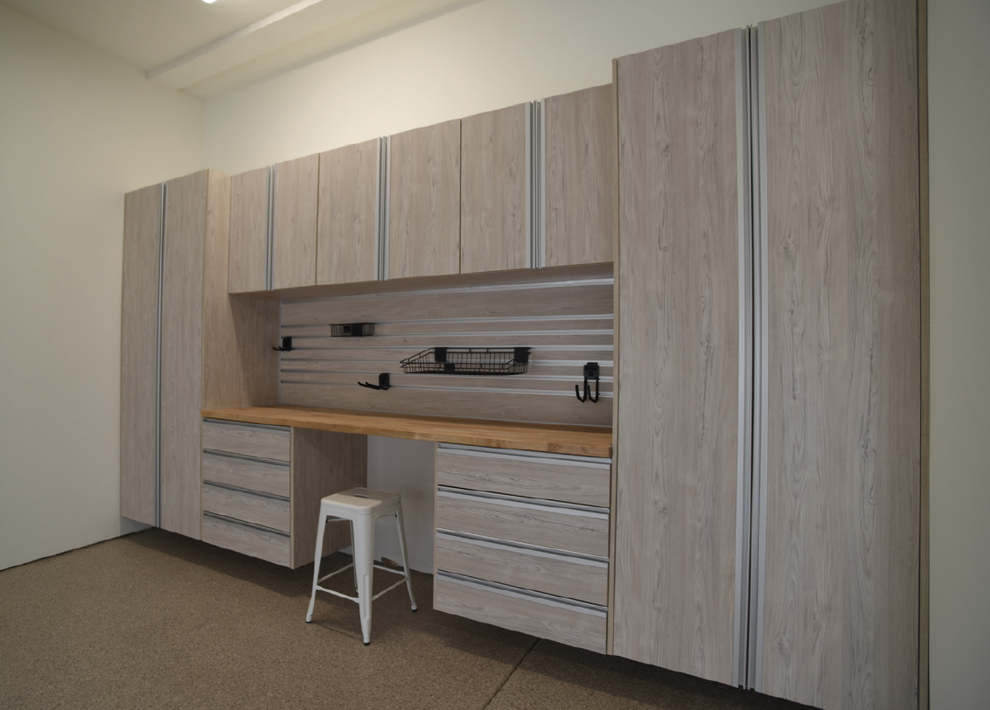 Even the Garage is Great
The three-car garage is finished, heated and ready to charge an EV, and offers loads of storage and potential functions. Garage Experts did the floor, cabinets, and overhead racking. The decorative and modern garage doors are by Sound Garage Door.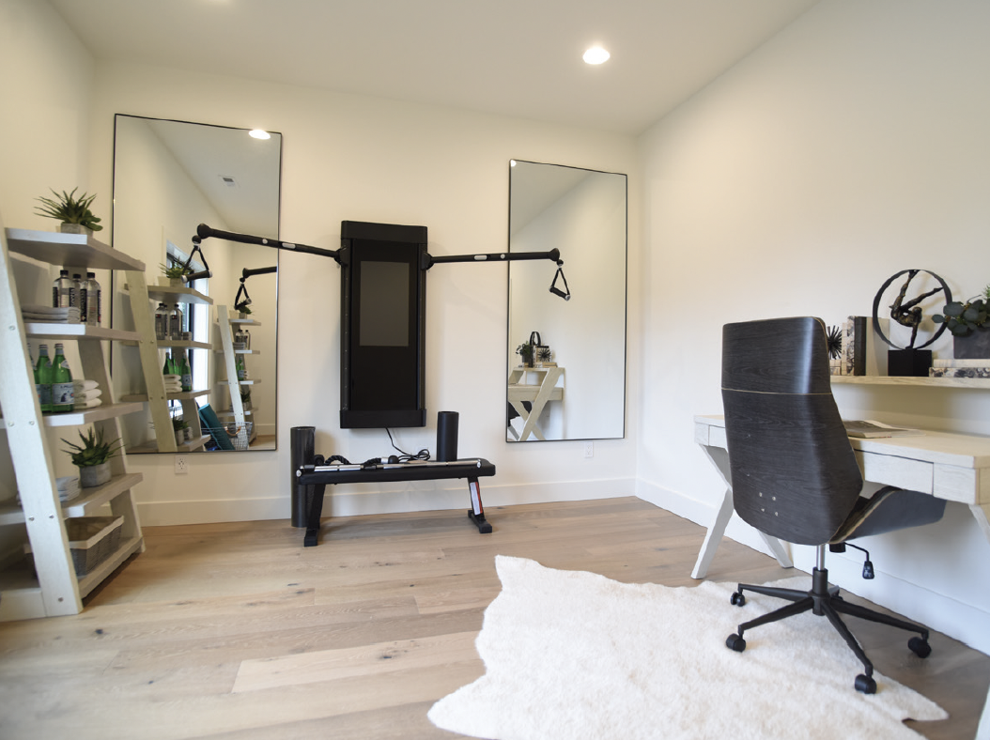 Let's Sweat
The gym is complete with a Tonal workout system. This strength-training machine saves space and offers AI that personalizes fitness programs for each member of the family. It's like having a personal trainer.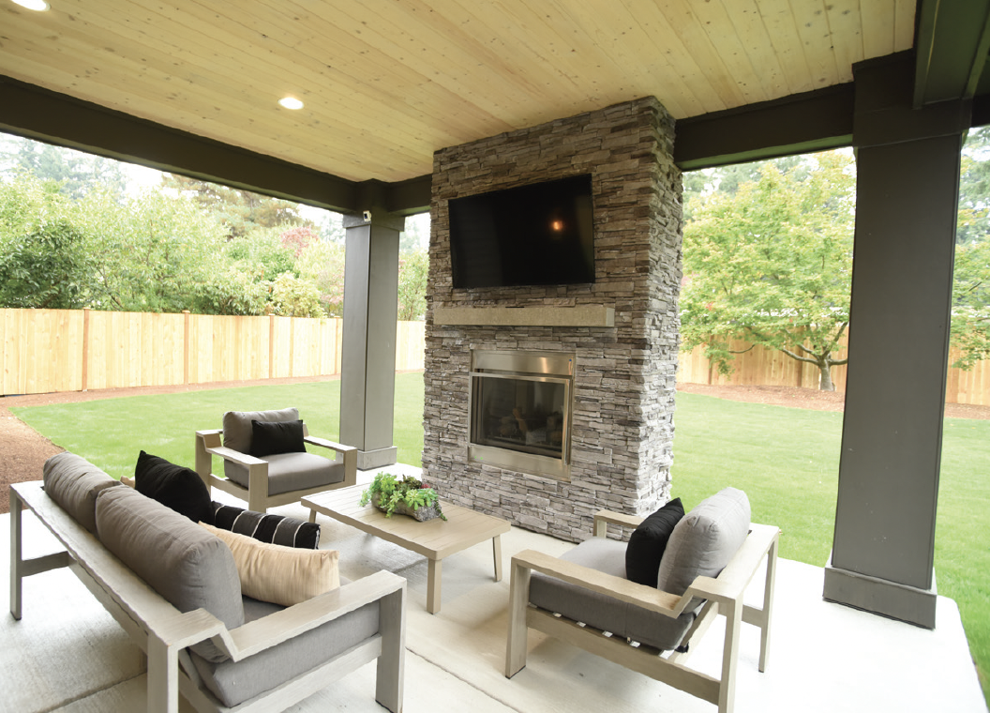 Outdoors for 12 Months
Adjacent to the great room and kitchen is a covered patio and outdoor fireplace. This creates additional space the homeowners can enjoy year-round.The fireplace is from Fireside Home Solutions.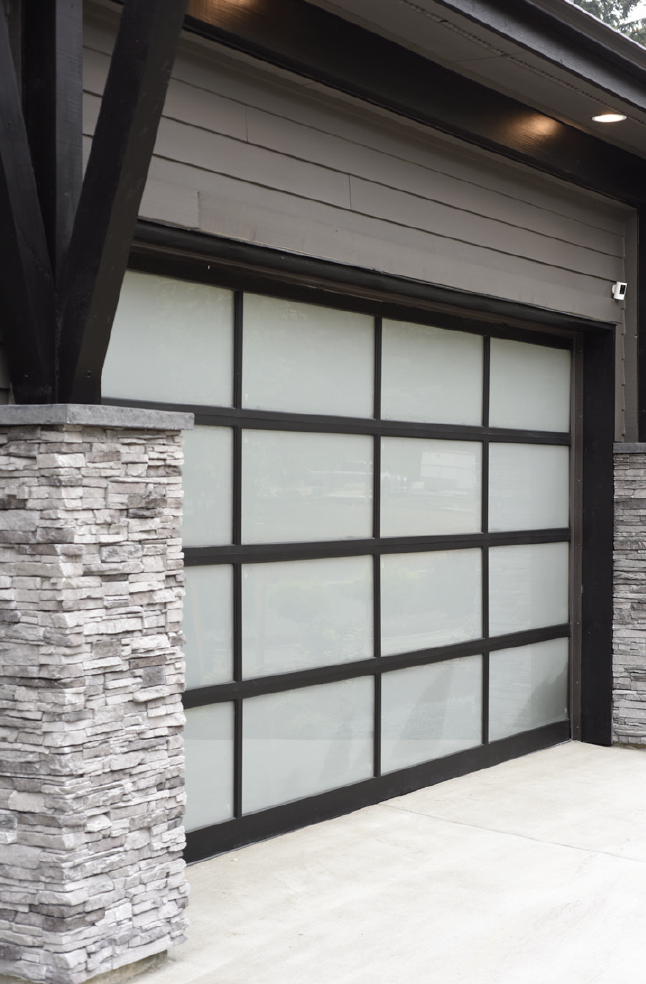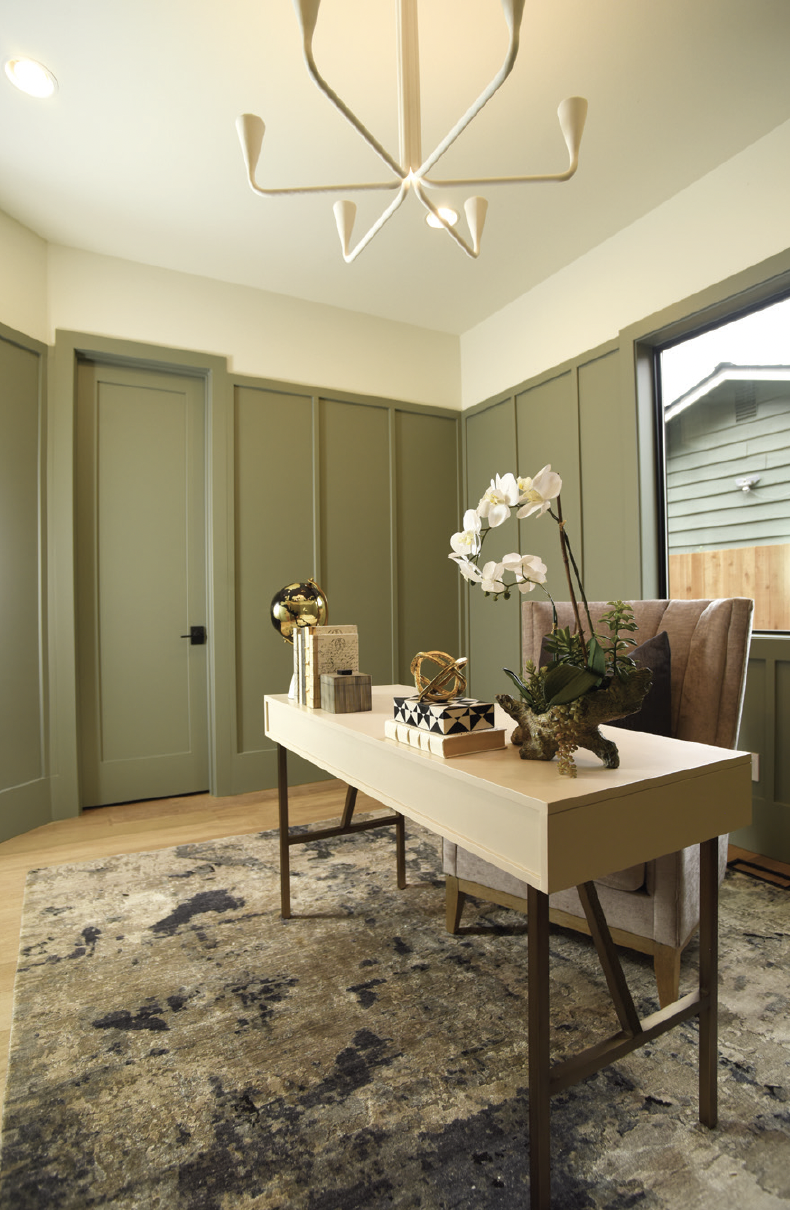 Choosing the Perfect Paint
Pick the wrong white or gray, and a space will feel cold. Pick the wrong color, it might feel dated in a few years. The designer went to great lengths to find whites and creams that feel bright and breezy, warm grays that are grounding, and pops of sage to add soothing energy. Sherwin Williams Alabaster (SW 7008), Dorian Gray (SW 7017), Evergreen Fog (SW 9130), and all used in this home.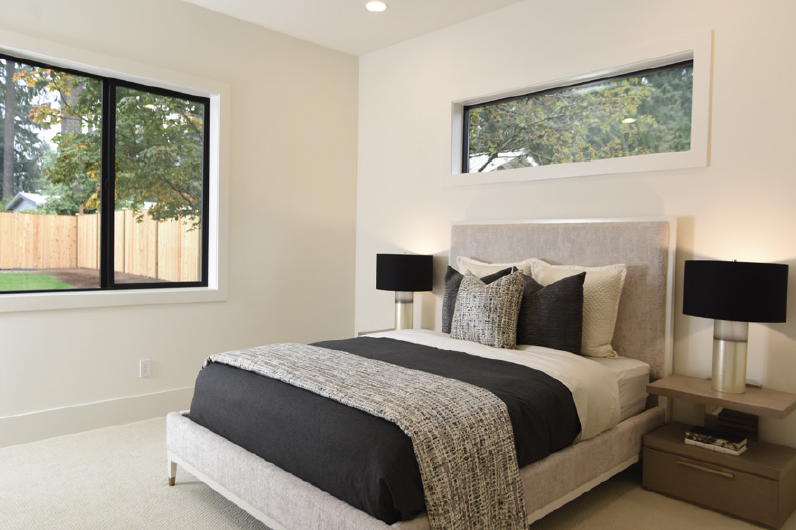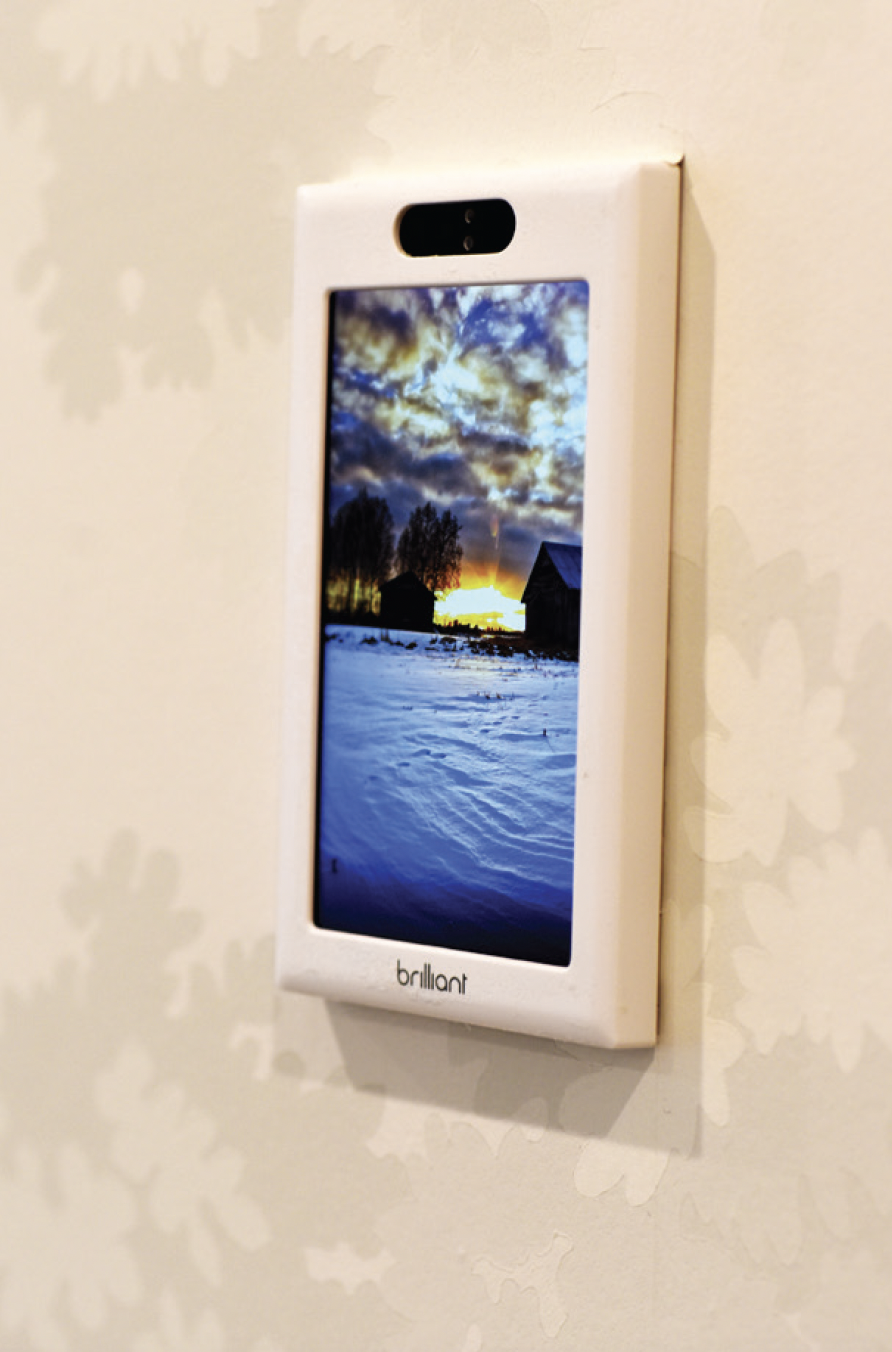 It's All Connected
Smart switches workas a hub for the Ringvideo doorbell, the Schlage door locks, garage doors, lights, and more. Devices can be controlled remotely with a smart phone or from the home's walls thanks to Brilliant.
---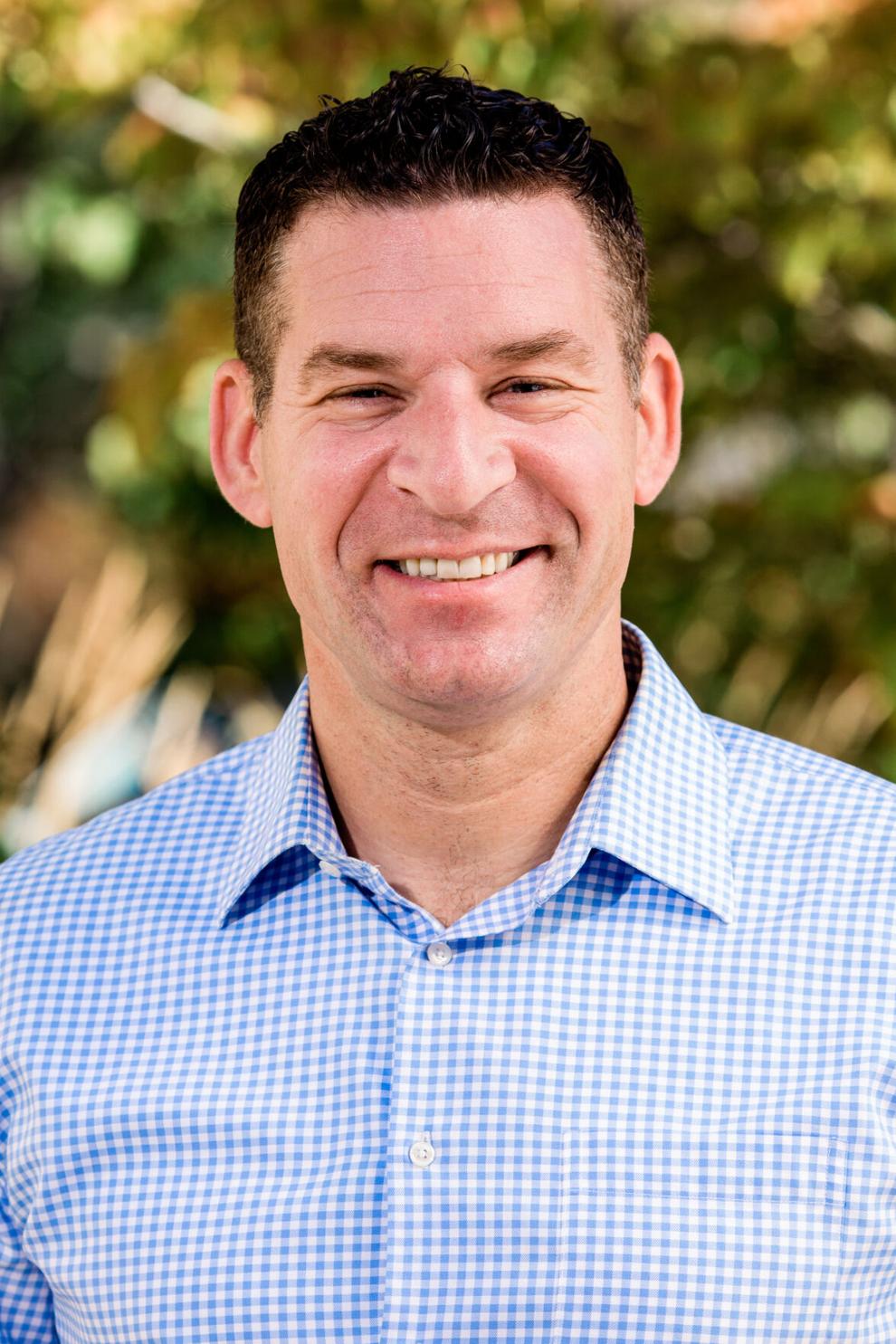 Shaun McFadden, CEO and co-founder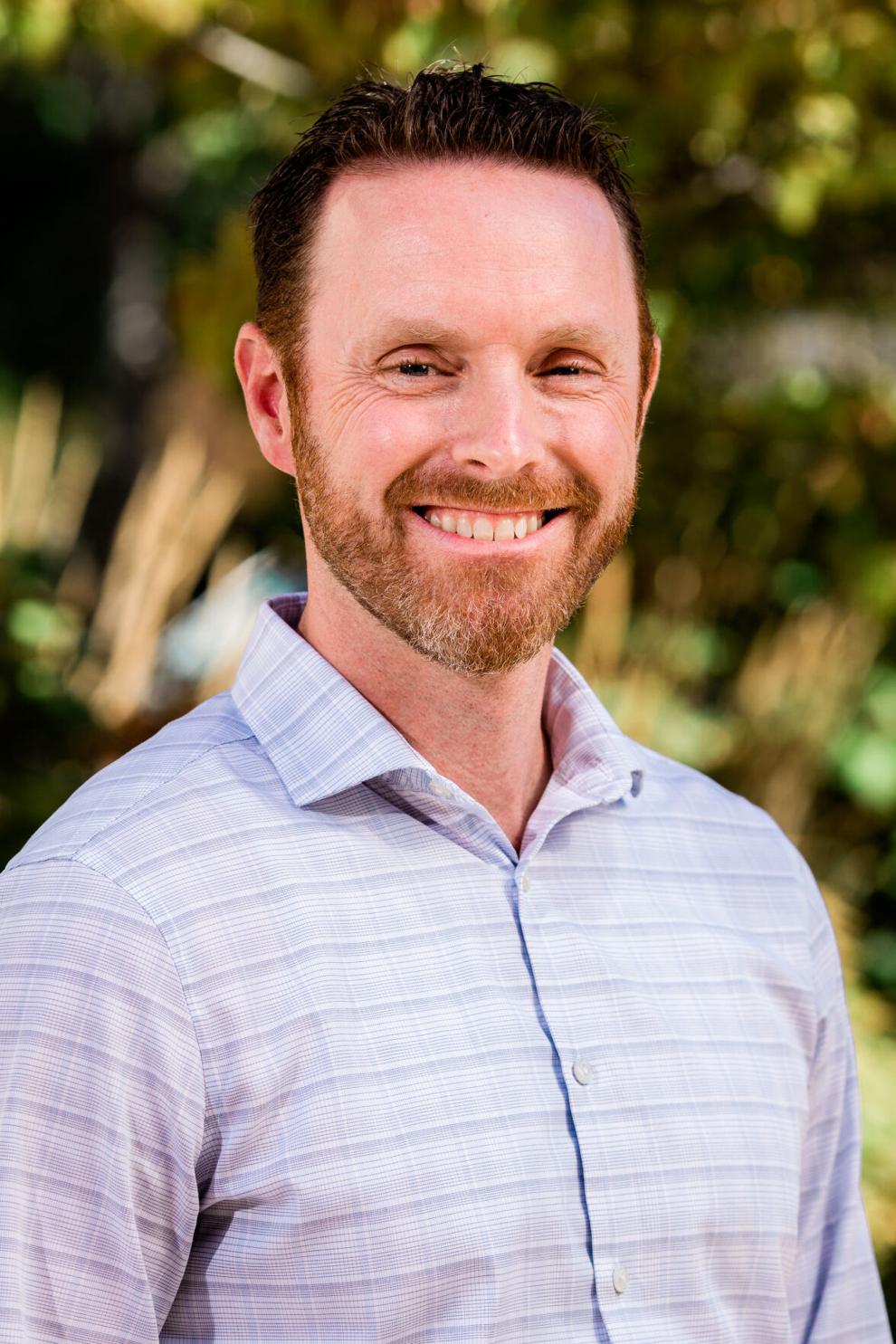 Joe Naeseth, COO and co-founder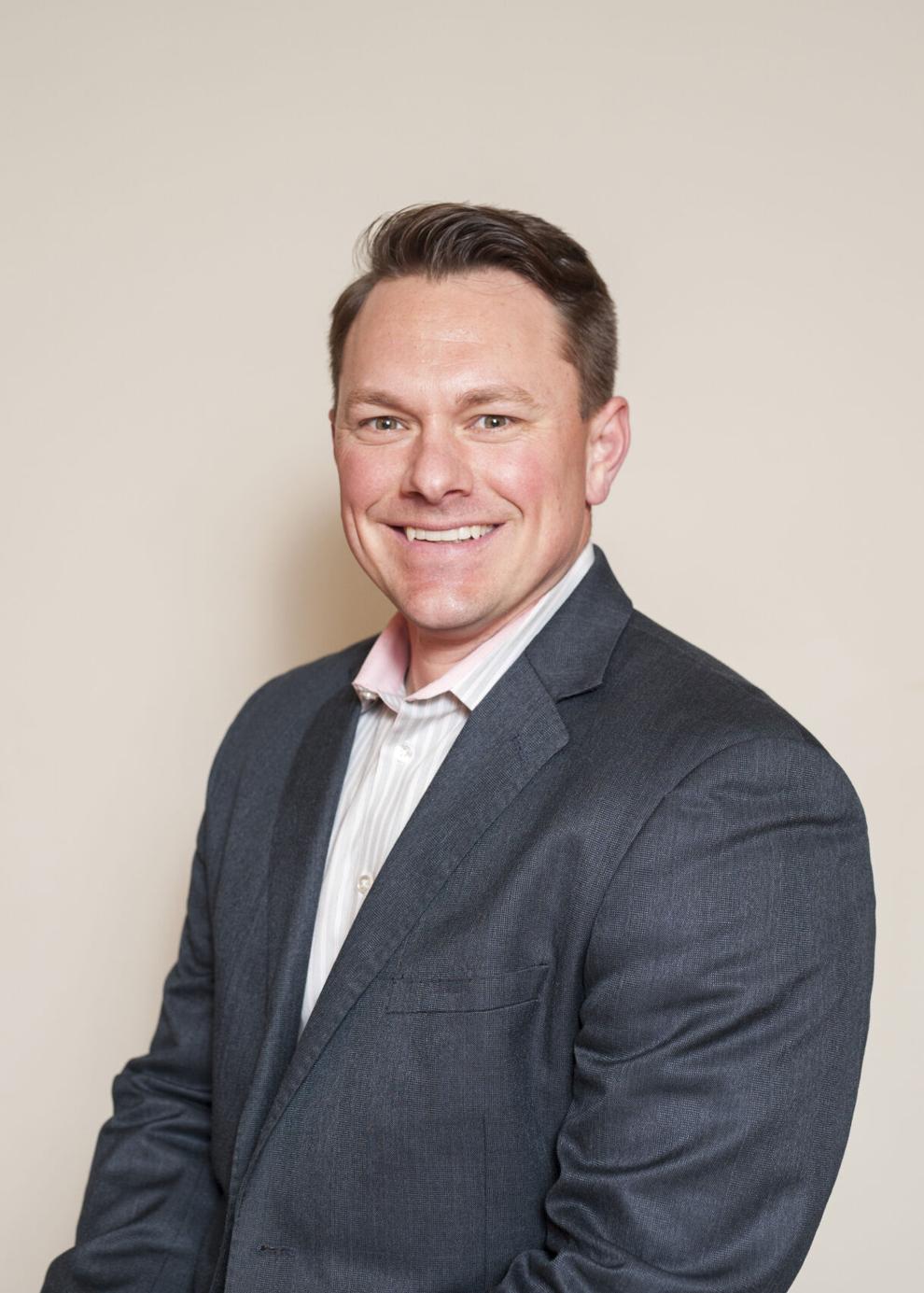 Ben Brittingham, vice president of sales and marketing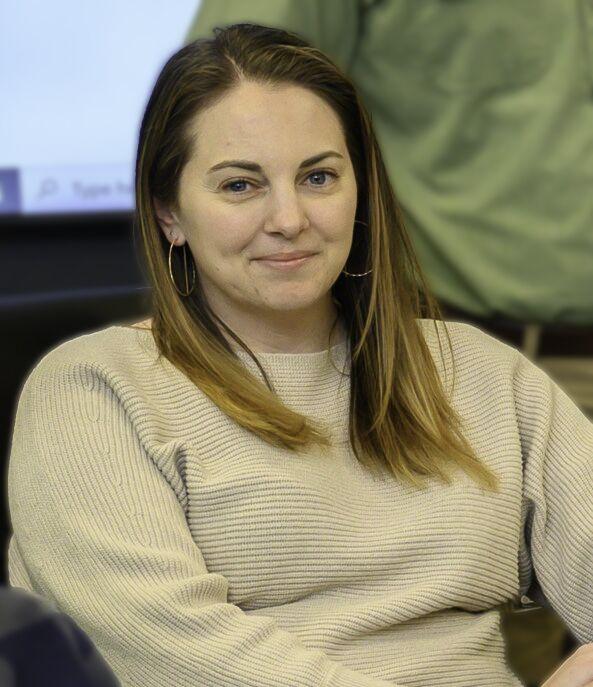 Alyse Winterscheid, senior architectural project manager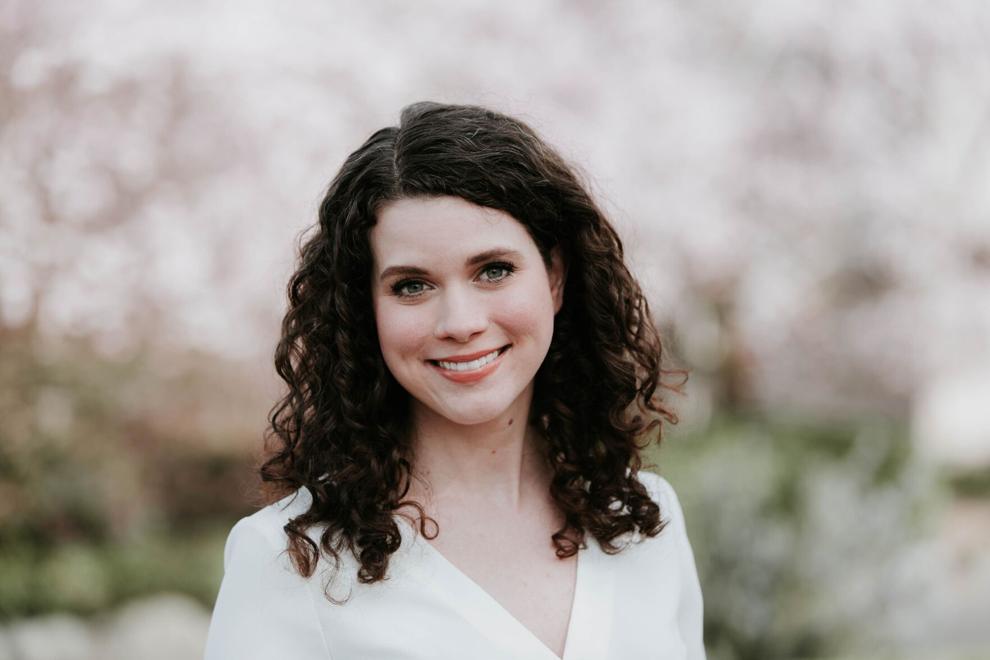 Elizabeth Wenning, senior interior designer
---
MN Custom Homes is the largest infill builder on the Eastside, according to the owners. MN accomplished this in the 11 years it has been in business. Owners Naeseth and McFadden were high school friends who reconnected after college (despite their WSU/UW rivalry) and combined their experience and passion in construction to build the business.
With the technology sector growing and similar geographic limitations, they saw a need for housing for the modern homebuyer. Applying the efficiencies of plat development to infill new construction, MN can deliver a quality luxury home to market quicker and more cost-effectively, and provide quality craftmanship that buyers want.
"The science part is often what's unseen. The meticulous planning of our architectural, permitting, and operations teams starts well before our team breaks ground. Our origination story includes combining the efficiencies of a plat builder with the customization of an infill developer," said Naeseth. "Building homes quicker with better quality and truly unique elements in every home makes us stand out in a competitive residential builder market. When you buy an MN home, you know you are getting a one-of-a-kind home that you can be proud of."
The team includes 120 employees, highlighted by in-house architecture and interior design, and they work with subcontractors, suppliers, and a team of brokers at NWG | Compass. MN is headquartered in the original Microsoft Campus in Bellevue.
Move-In Ready
This NW Idea House was styled by J Luxe Designs.