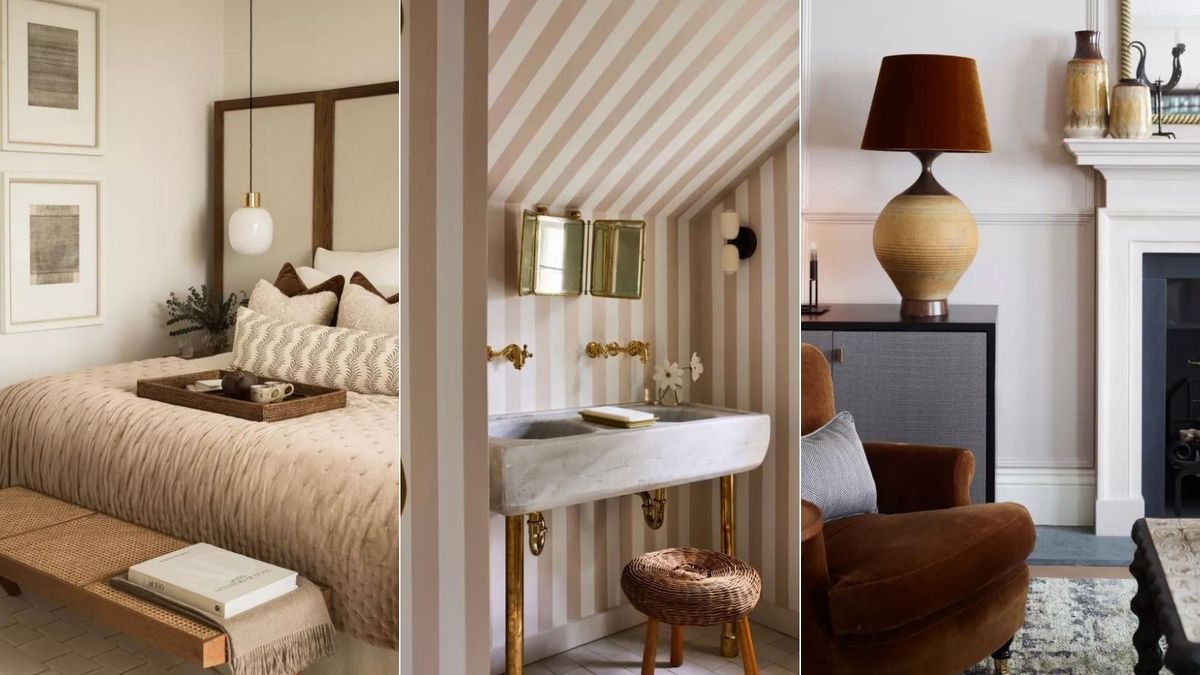 Interior designers reveal the easiest ways to romanticize your daily life |
Romanticizing your life at home might mean a switch in habits for you. But, we promise, it will be worth it. What does it entail? Essentially, it's about taking the time to value every moment you spend there, however seemingly mundane. 
Building new habits is often easier said than done, but introducing small changes can improve your experience of your home immeasurably, whether it is as simple as taking your shoes off at the door in exchange for soft house shoes, or more involved, such as creating a designated space to partake in your hobbies.
Here, designers and wellness experts have shared 10 easy things you can do in your daily life that will help elevate your home experience and make every day feel like a spa day. 
What does romanticizing your life mean?
Romanticizing your life started as a social media craze but has quickly become a way of practising mindfulness and wellness in everyday life. To romanticize your life is to always take a positive outlook on what life has to offer, slowing down and taking the time to indulge in smaller activities and hobbies to help relieve stress. 'If you want to love life more, and feel happier, fast, romanticize your daily life, and home,' says Lucy Searle, Homes & Gardens' Editor in Chief.
How to romanticize your life at home
Elevating your home experience can have a profound effect on your mental well-being and relaxation, according to research by UCLA Health (opens in new tab). What's more, it has been shown to reduce stress and anxiety. The trick is to 'romanticize' everyday activities, taking things more slowly and prioritizing comfort.
1. Leave shoes at the door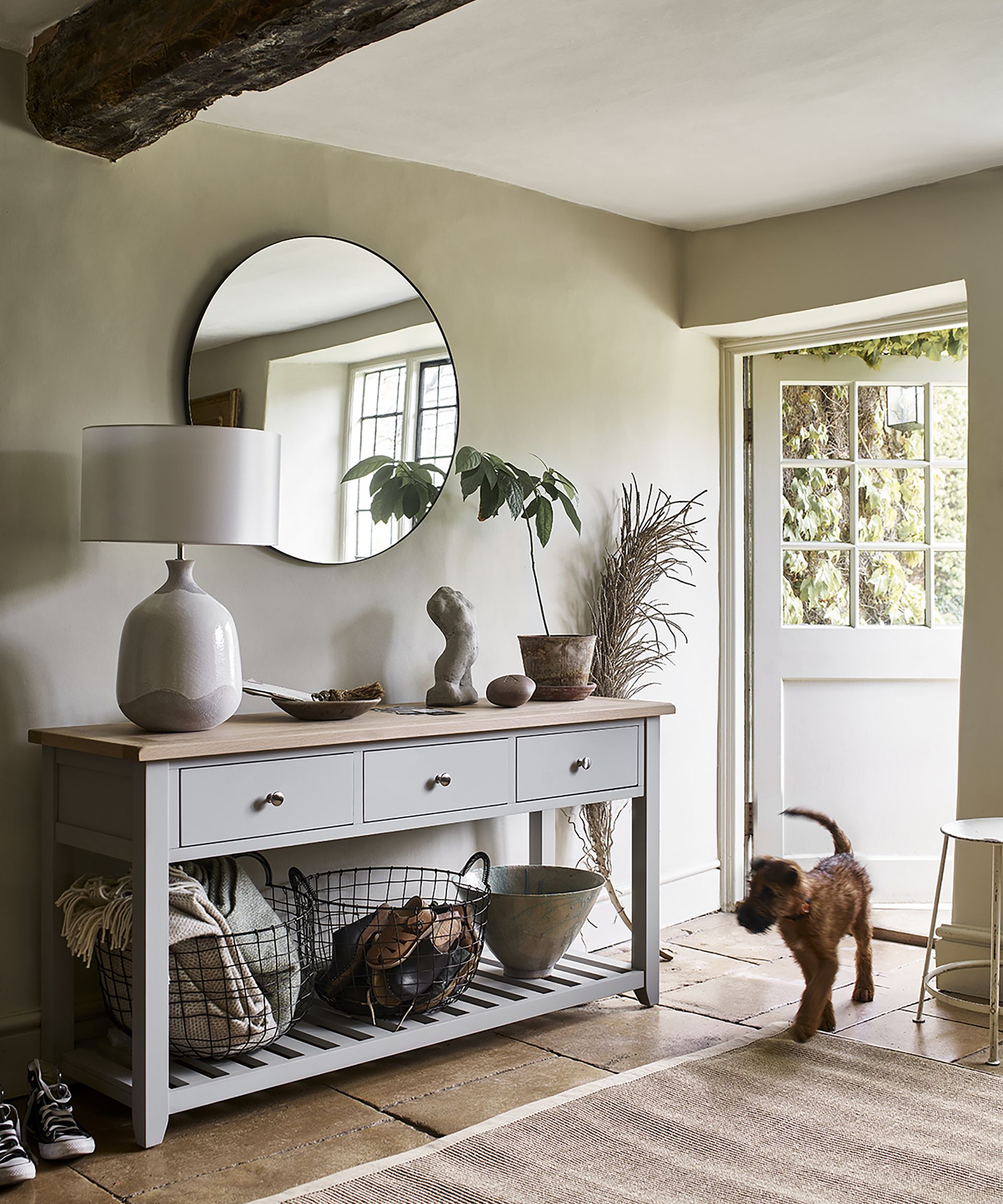 When stepping over the threshold of your home, it helps to leave the stress of the outside work behind. One of the best ways to elevate your home experience is to always take off your shoes as soon as you enter your house, recommends Thomas Johnson (opens in new tab), founder and wellness coach at GetUpNGetFit Wellness Concierge. 
'Upon entering your front door there should be hallway shoe storage such as a shoe rack at the corner of the entrance, reminding you to take your shoes off right away and spread your toes,' he says. 'Re-entering your home is a time to get comfortable and shake off any stress or tension.' 
'Taking off your shoes at the entrance and switching them out for soft slippers gives your daily routine a touch of luxury,' adds interior designer Artem Kropovinsky (opens in new tab) of Arsight. 'It also helps you unwind after a hard day's work and keeps your house tidy.' 
Thomas is a wellness coach and certified NASM personal trainer who helps around 50,000 high-performers improve their lifestyles and reduce extreme stress every year through his programmes and tailored company wellness services. 
2. Take time to pursue hobbies in a designated space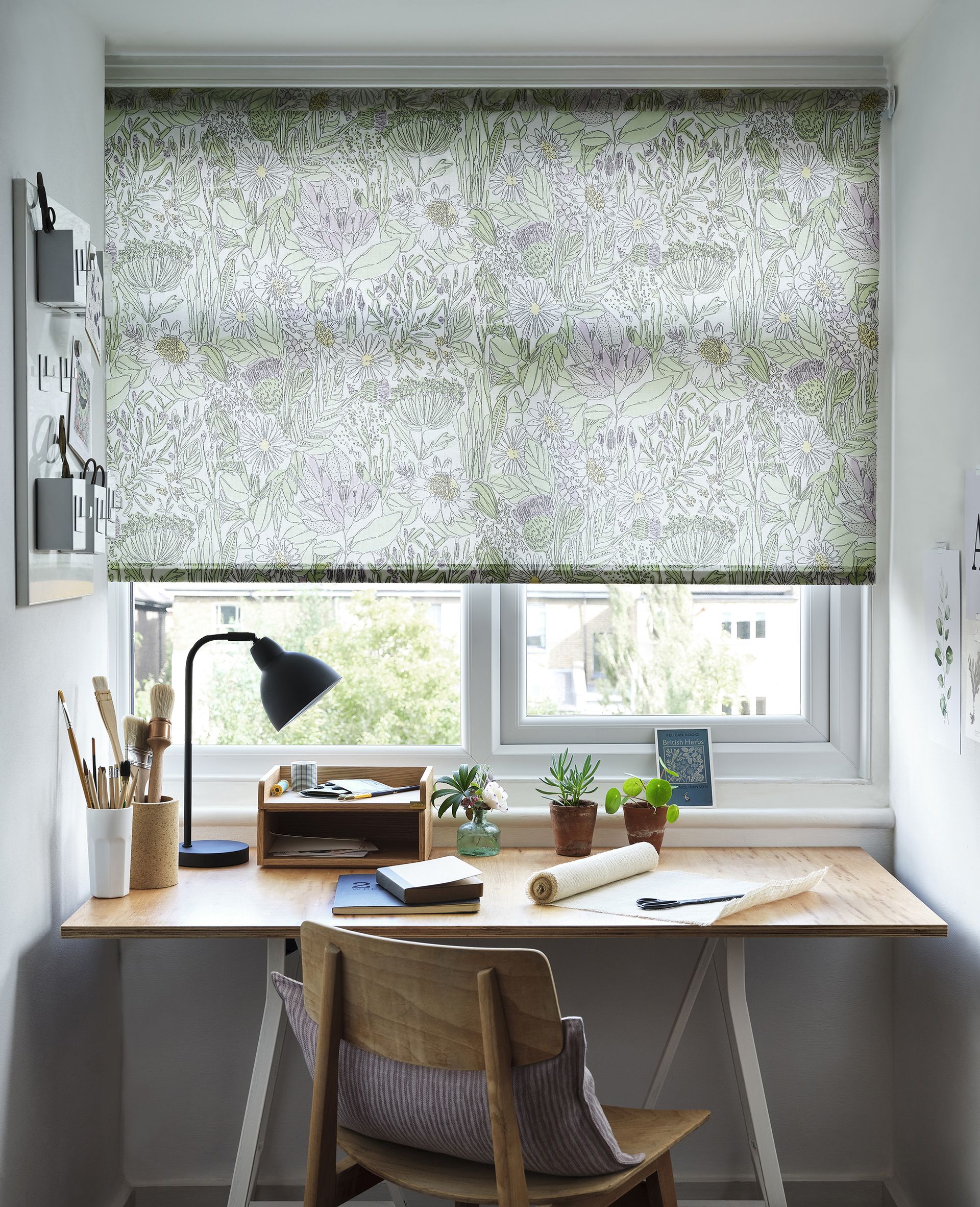 Hobbies can be hard to keep on top of if you are busy day-to-day, but curating a designated space in your home such as craft rooms or home gyms, to take a break can help enforce mindfulness. 
'Creating a space that is dedicated to projects and ideas offers the chance to escape from the daily routine. A return to the office will change the use of home offices into dual-purpose rooms instead,' says Pat Del Gavio (opens in new tab), interior designer and firm principal. 
'Think yoga and meditation spaces, home libraries, craft rooms, and more. We are finally saying goodbye to the carefully curated zoom backgrounds we have perfected since 2020. Use this opportunity to repurpose your home office spaces and rooms that once sourced stress. These "Zoom rooms" will be made into havens of health and wellness.'
'It's been so inspiring to see clients ranging from anywhere between mid-20s and late 70s requesting a dedicated space for their hobbies when providing requirements for their new design,' adds Devin Shaffer, lead interior designer at Decorilla (opens in new tab). 'It's equally inspiring to see how inventive designers can be with creating spots for various hobbies – to the degree that a designer of ours transformed a dining room, right off a formal entry or foyer, into a Lego display museum-like space.
'The key to creating a space for hobbies is to decorate the room in a way that reflects your interests and makes it a welcoming place where you want to spend time. This can be done by including artwork by your favorite artists, family and vacation photos, or decorative accents from travels, and your very own creations from the hobby you're doing in your space or other creations from past hobbies,' Devin continues.
Pat has over 20 years experience in interior design, specializing in both commercial and residential properties. Her portfolio includes the homes of some of the top Fortune 500 execs, professional athletes, and more. 
3. Use lamps instead of overhead lighting for a cozy glow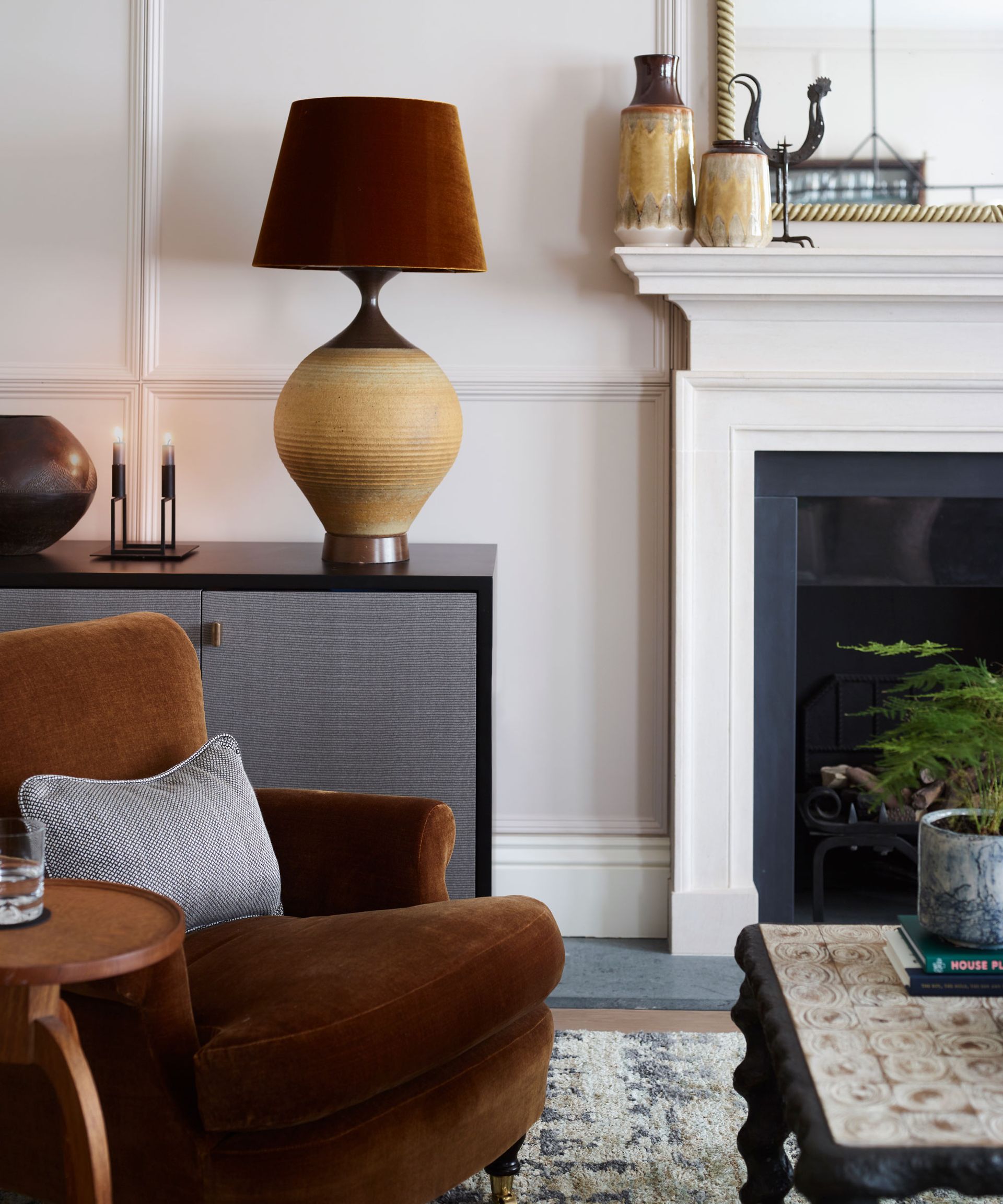 There is a reason why so many people are opting to turn off their overhead lighting in favor of layering lamps and sconces around their homes. The soft, cozy glow of lamps and candles provides a more romantic outlook on any space, helping to soothe and calm, and providing you with an elevated home experience. 
'One luxurious way to let in more light is to incorporate large lamps, which act as both decorations as well as an extra light in your living room or home office. There is nothing better than curling up in your favorite corner of the house with a hot tea, a good book, and your favorite little lamp,' says Pat Del Gavio, interior designer. 
'Another simple yet elegant way to bring more light to your space is with a candle. While it seems so simple, there is nothing quite like the glow of a warm, fragrant candle. We love Scented Designs (opens in new tab), their candles are handcrafted, toxin-free, and smell oh-so-good.'
This is not to say that ceiling lighting is unimportant, however, as it is essential in any space for practicality, but often it is nice to switch off and cozy up instead.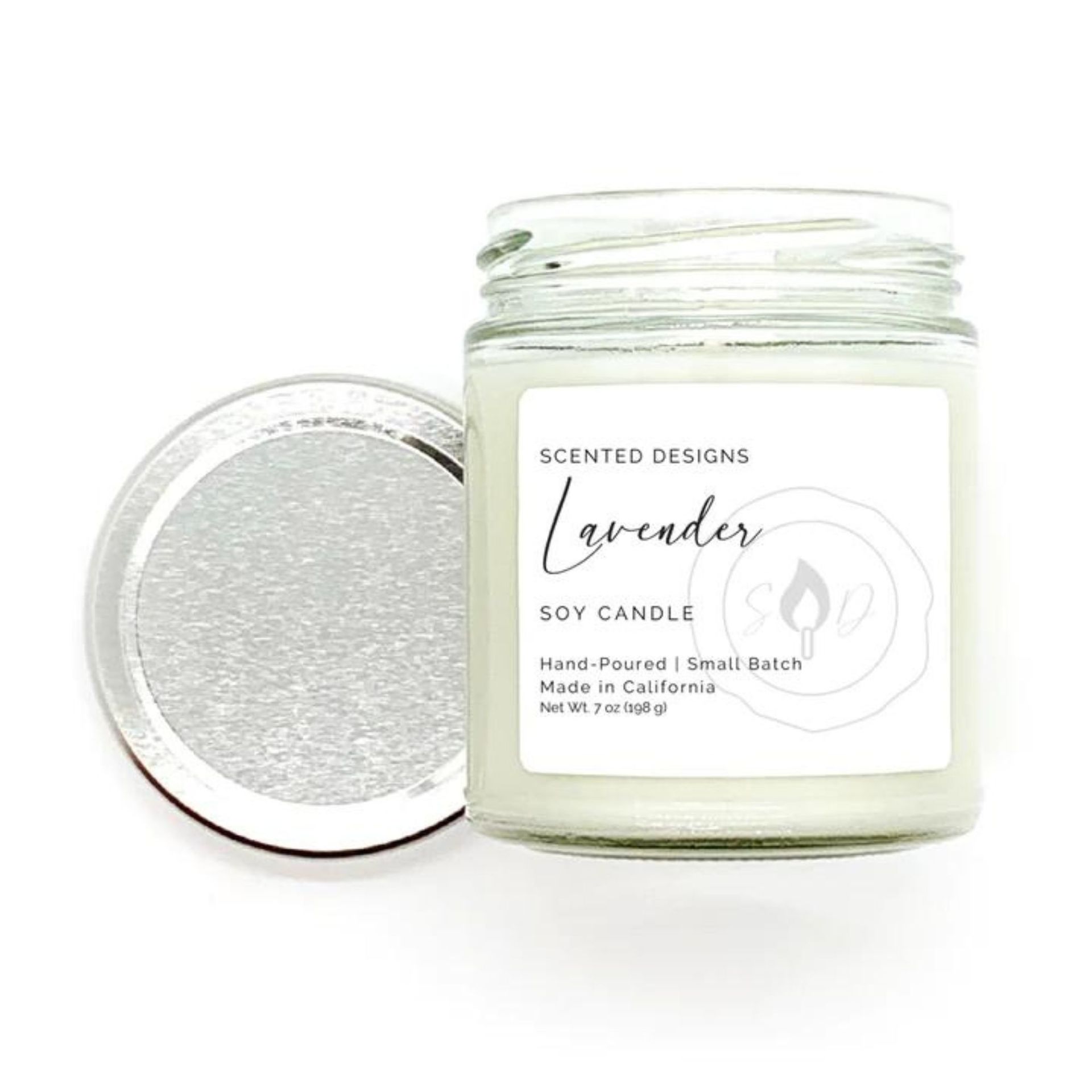 (opens in new tab)
This  spa blend features lavender sprigs with bergamot and cedar for a fresh, well-balanced fragrance.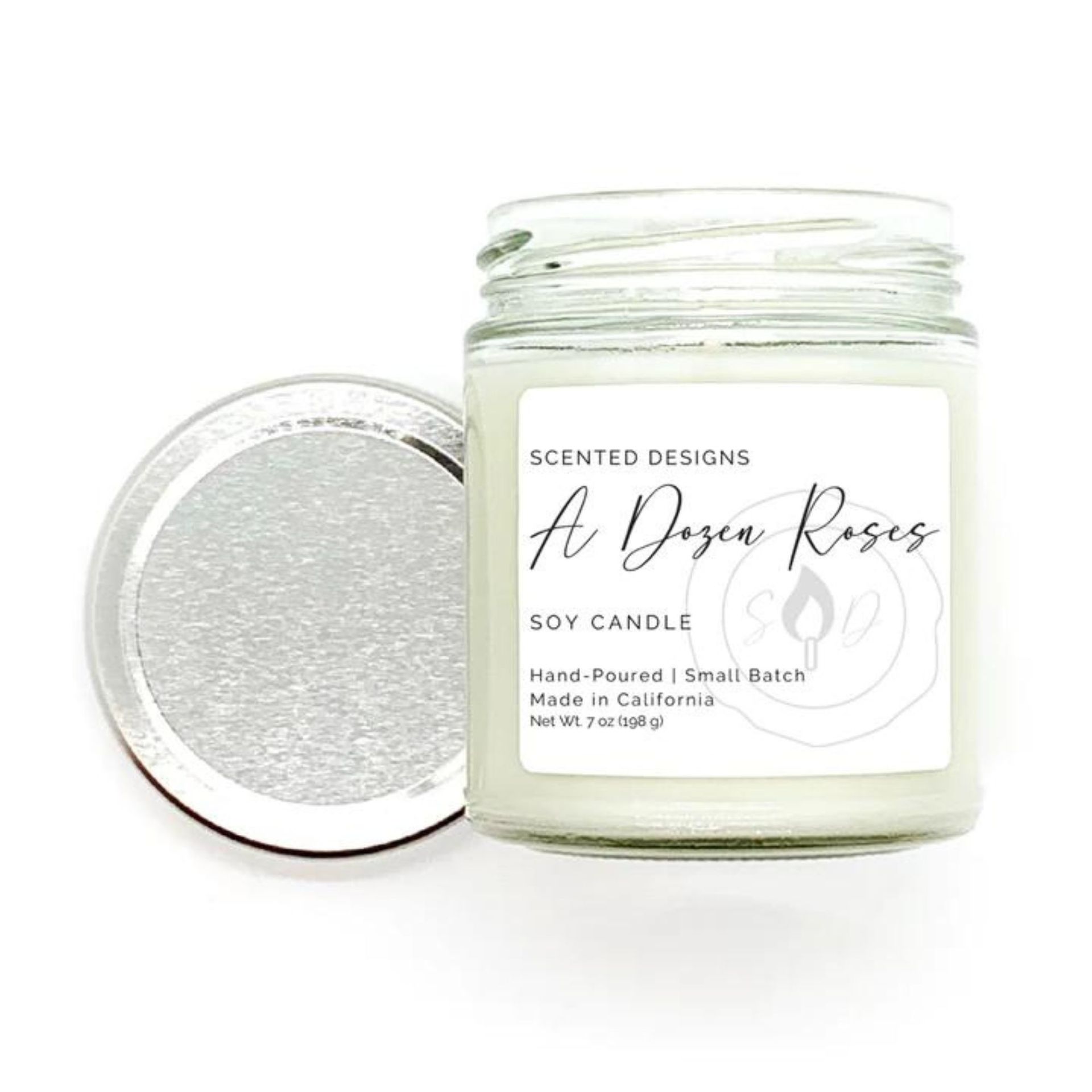 (opens in new tab)
Subtle and lightly sweet, this candle captures the perfect combination of sweet rose, lily, fern, and marigold.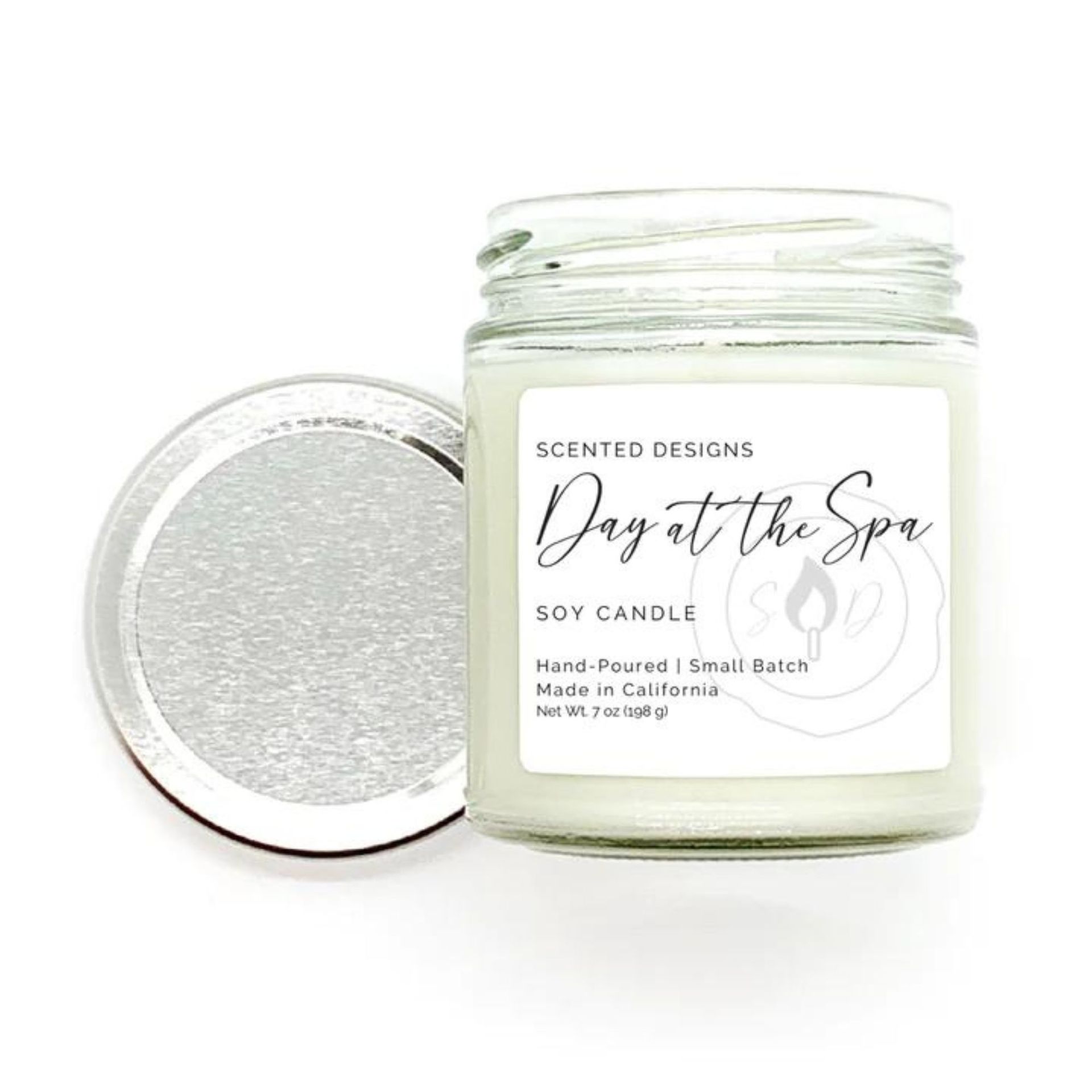 (opens in new tab)
Day at the Spa Soy Candle
This relaxing spa fragrance blends notes of lemongrass, black currant, jasmine & just a hint of patchouli in the base.
4. Pick up fresh flowers weekly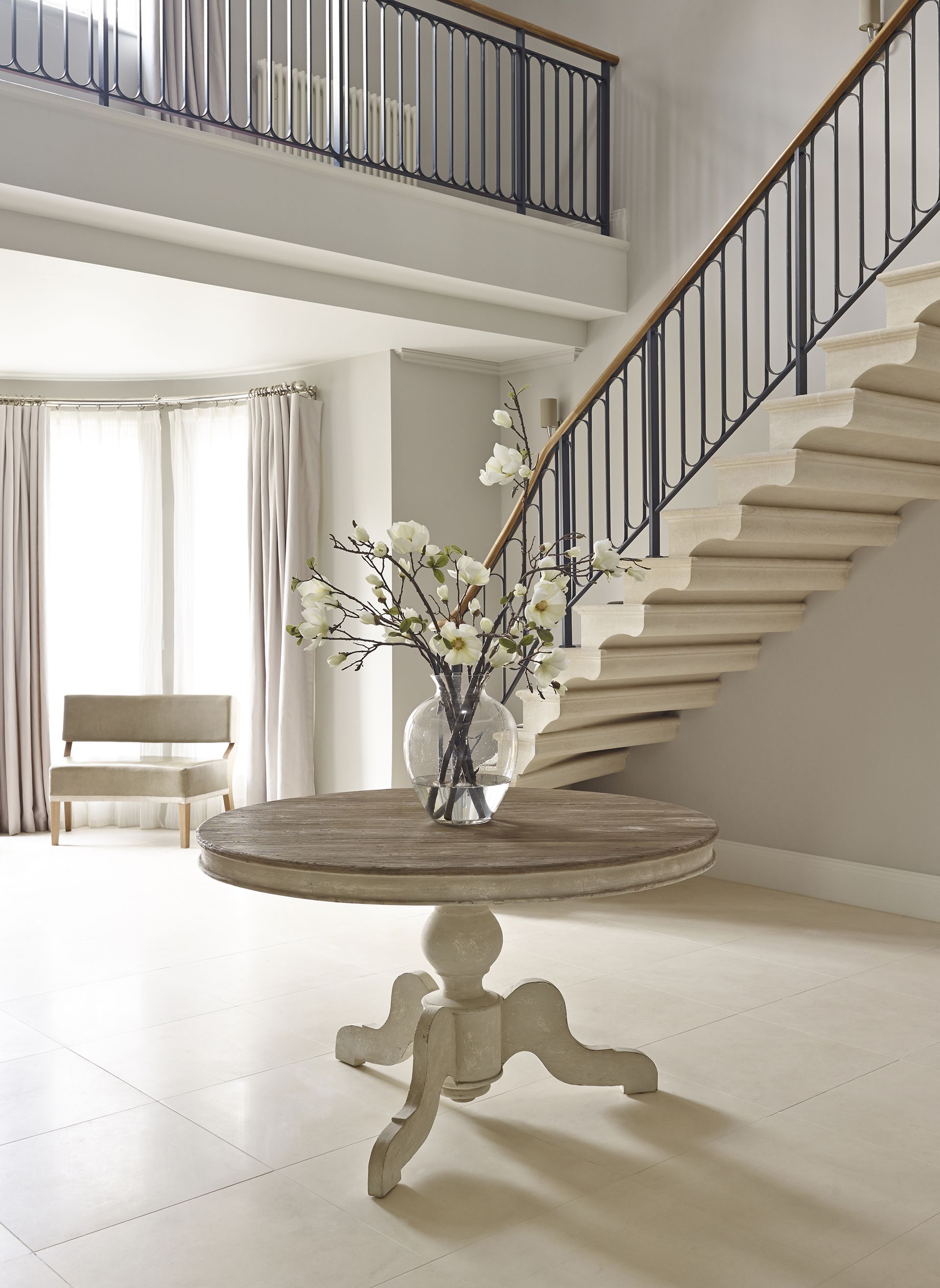 Whether introducing some floral trends to your home or picking up a bunch of your favorite flowers from the market on your way home, always having a vase of fresh flowers will help to brighten up your space and welcome life into your home. 'Add plenty of lush florals, such as your favorite vases filled with vibrant flowers, or plenty of greenery in potted plants (bonus if they are a species that purify your air, too!),' recommends Jillian Hayward Schaible (opens in new tab), principal designer of Susan Hayward Interiors. 'Bringing lots of plant life inside your home will help to blur the lines between indoors and outdoors, giving you that resort-life effect!'
What's more, flower arranging and decorating with flowers is a wonderful way to practise mindfulness in your everyday routine, allowing your brain to switch off from external stressors for a moment and busy your hands. Putting on your favorite music in the background also helps to romanticize the activity.  
Jillian Hayward Schaible is a renowned member of the American Society of Interior Designers and partner of Susan Hayward Interiors.
5. Always make your bed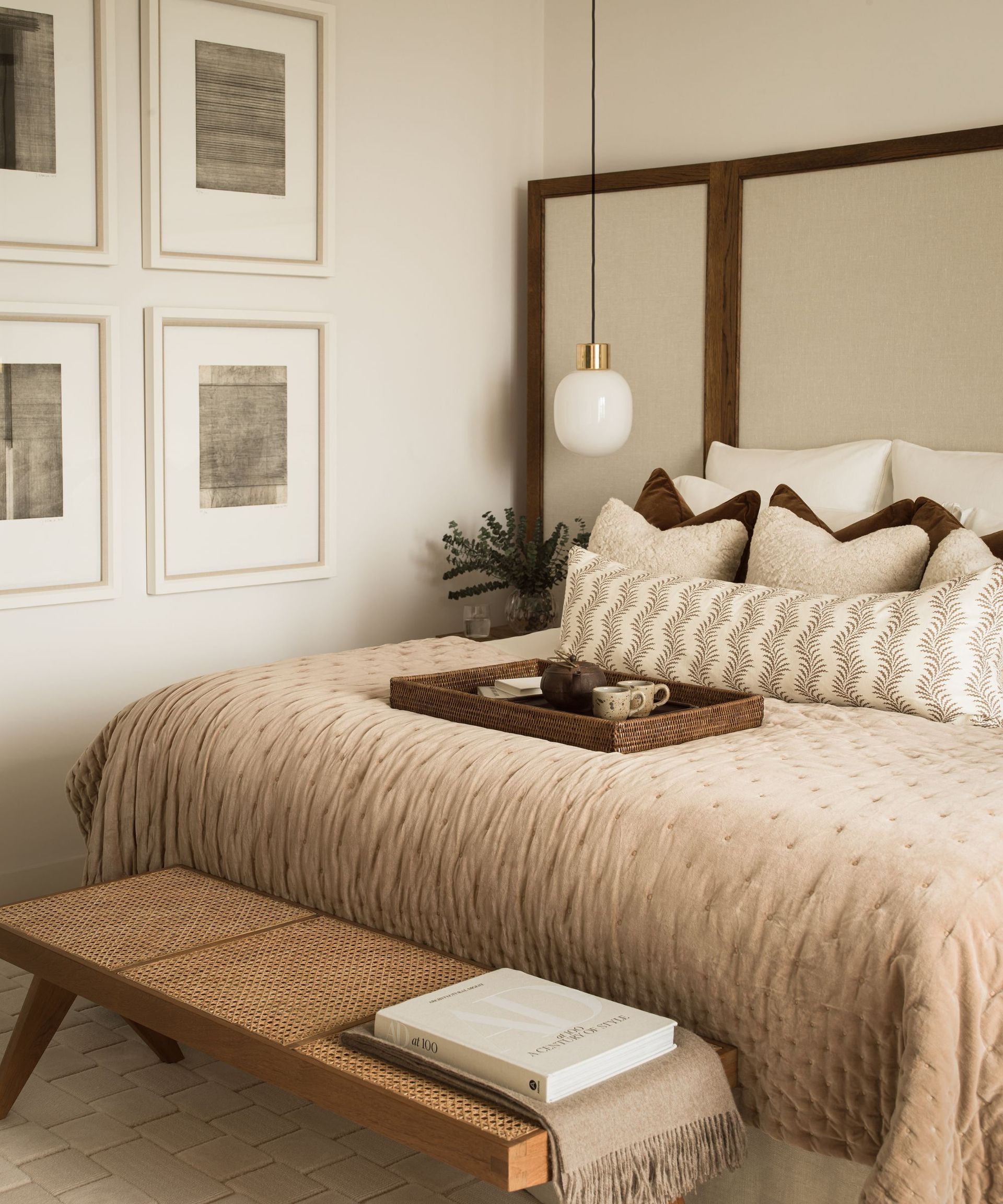 You will likely have heard experts telling you that making a bed is the best way to start your morning, but it is repeated for a reason. The trick, experts say, is to get into the habit of styling a bed like they do in a luxury hotel each day to make returning to it each night that much more special. 
'Keep your linens fresh, crisp, and bright!' advises Jillian Hayward Schaible of Susan Hayward Interiors. 'A lofty, beautifully made bed with a plush duvet and crisp sheets can feel so relaxing and luxurious as you climb into bed at the end of a long day.'
H&G has rounded up a list of the best places to buy bedding for you to curate your best hotel-style bed at home.
6. Set up a smart home device to welcome you home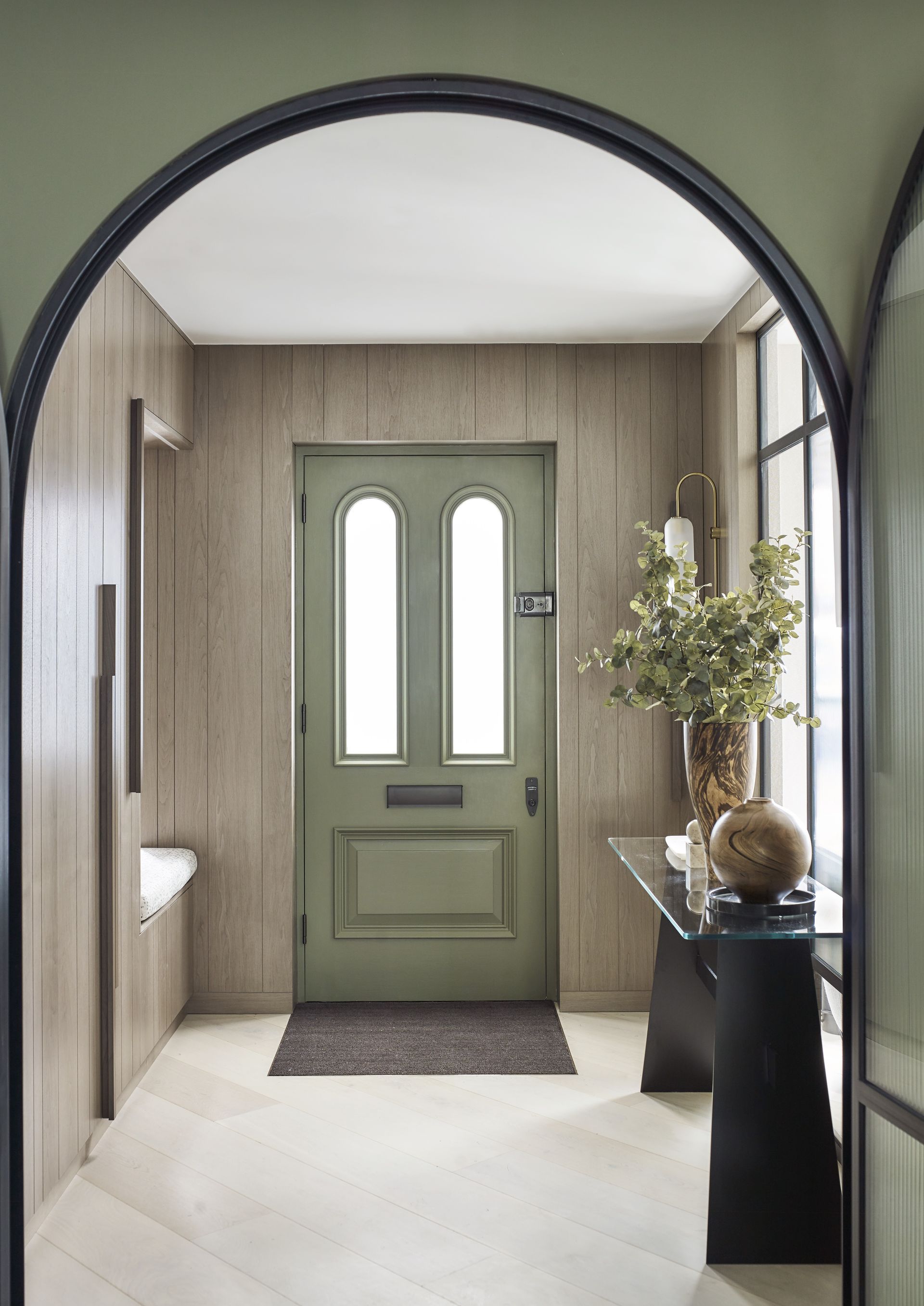 In an ever-growing technological world, most of us have some sort of smart home device to help us with daily tasks like making lists and automating our light bulbs, but setting up a smart home device to welcome you home can be a great way to elevate your home experience. 
'Your smart home device should be programmed to welcome you by name and turn on your favorite music station whether that's smooth jazz, classic rock, pop or classical music,' suggests Thomas Johnson, wellness coach.
You can also program your device to switch on certain lights when you get home too, making getting home in the dark easier and less of a hassle. 
7. Let natural light and fresh air in daily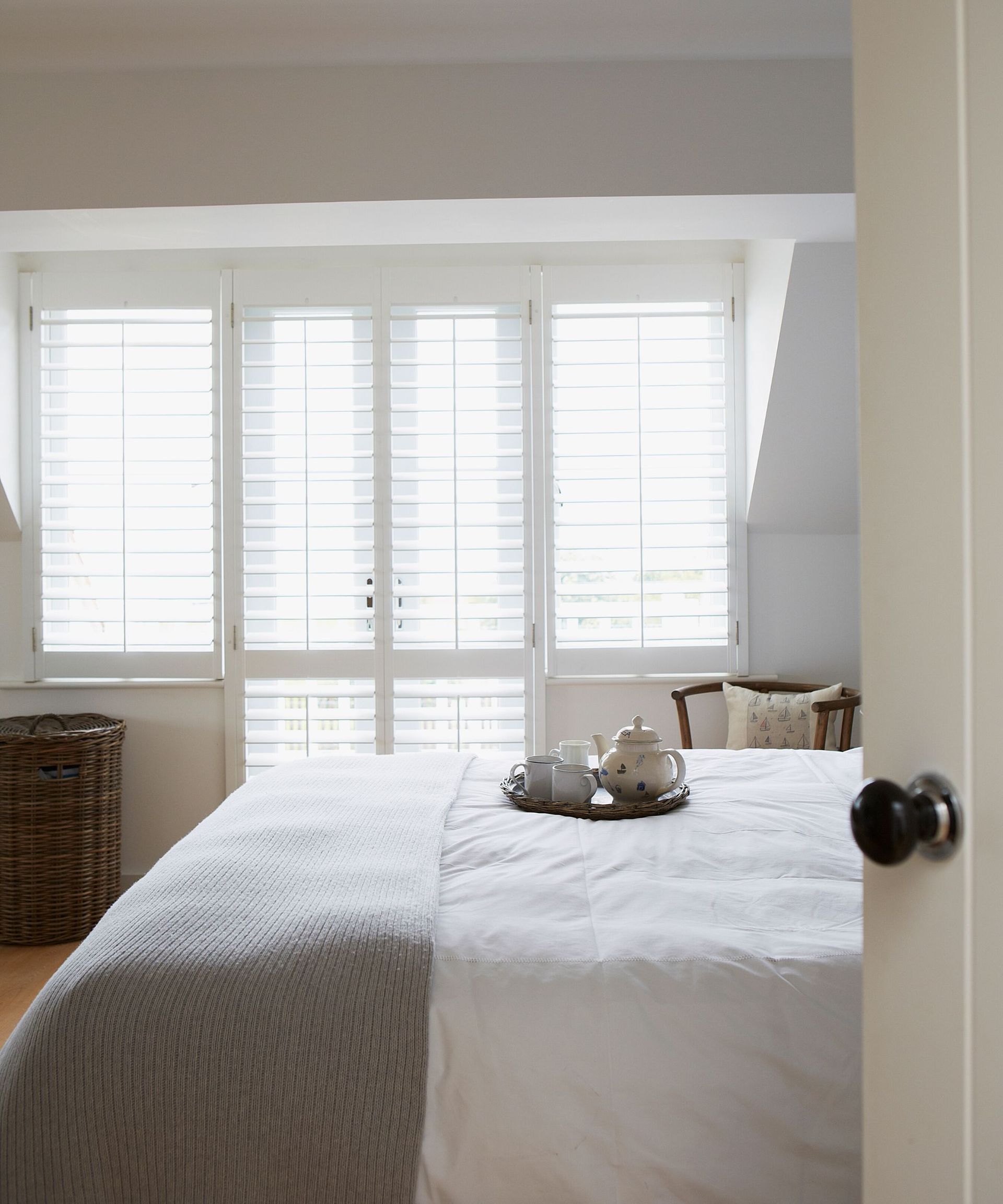 In the darker, cooler winter months it can be tempting to shut ourselves away, but opening a window for a small while each day and keeping curtains open can help improve mood and boost positivity, experts say. 
'Bring in as much natural light as you can! This could look like swapping out lightbulbs too bright, warm temperatures that mimic natural light, or switching out window treatments to allow for more light passage in darker rooms,' suggests Jillian Hayward Schaible, principal of Susan Hayward Interiors. 
8. Transform your bathroom routine into a spa experience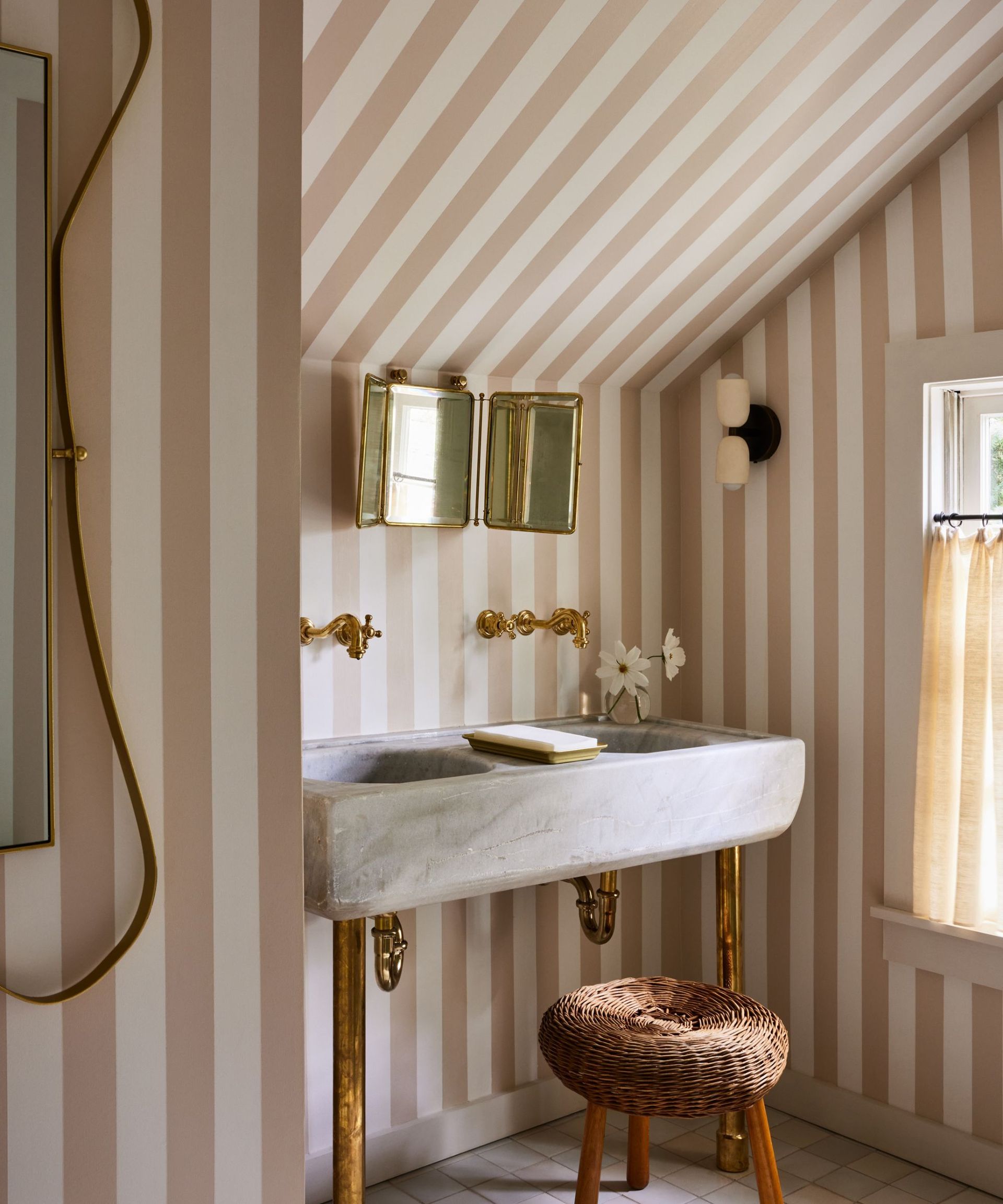 A large part of romanticizing everyday life is to make even the most mundane of household tasks into a moment of mindfulness and a time to relax. There is perhaps no better time to do this than during your morning or evening bathroom routine. 
The best place to start is by creating the perfect spa bathroom, says Artem Kropovinsky, interior designer and founder of Arsight. 'To create a spa-like experience in your own bathroom, make an investment in premium towels, a rain showerhead, and an opulent bathtub. The atmosphere will be improved even more with the addition of things like fragrant candles, soothing music, and essential oils.'
'To amplify a spa-like experience, don't forget that plants thrive in bathrooms more than any other room of a home because of the constant moisture and lighting,' adds Devin Shaffer of Decorilla. 
'Going tropical when selecting the best bathroom plants is key and when shopping for the right plants try to look for those that like to be misted and require damp soil at all times. Try to stick with outdoor planters made of terracotta, clay, and other natural and sustainable hard materials, as the humidity can quickly damage cloth fibers and materials.' 
Based in New York, Artem Kropovinsky, founder of Arsight, has a decade of extensive and considerable global design experience. Prioritizing minimalism, sustainability, and authenticity, Artem, alongside his team of professionals, works on projects in the US and worldwide. 
9. Light luxury candles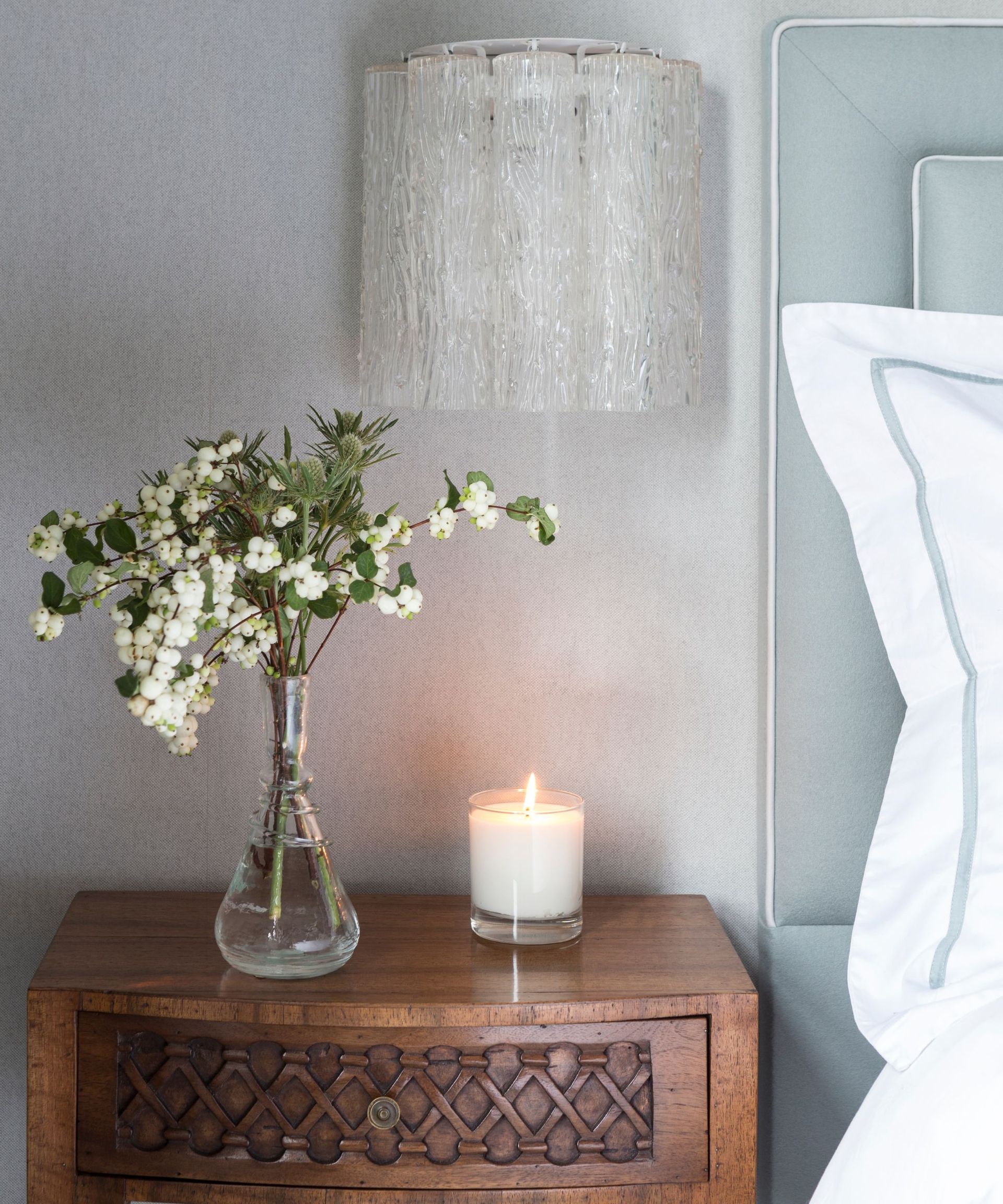 Lighting your best candles every night is a simple habit that can instantly elevate any space, but investing in the best candles and burning them properly each day is essential. 
'Nothing says luxury quite like a quality candle. Investing in luxury candles that feature a calming scent can help to create a soothing atmosphere in the home and cast a cozy, warming glow. Place them strategically around your home for an added touch of indulgence,' says Jon Sanborn, co-founder of SD House Guys (opens in new tab).
10. Prioritize natural textiles for home and loungewear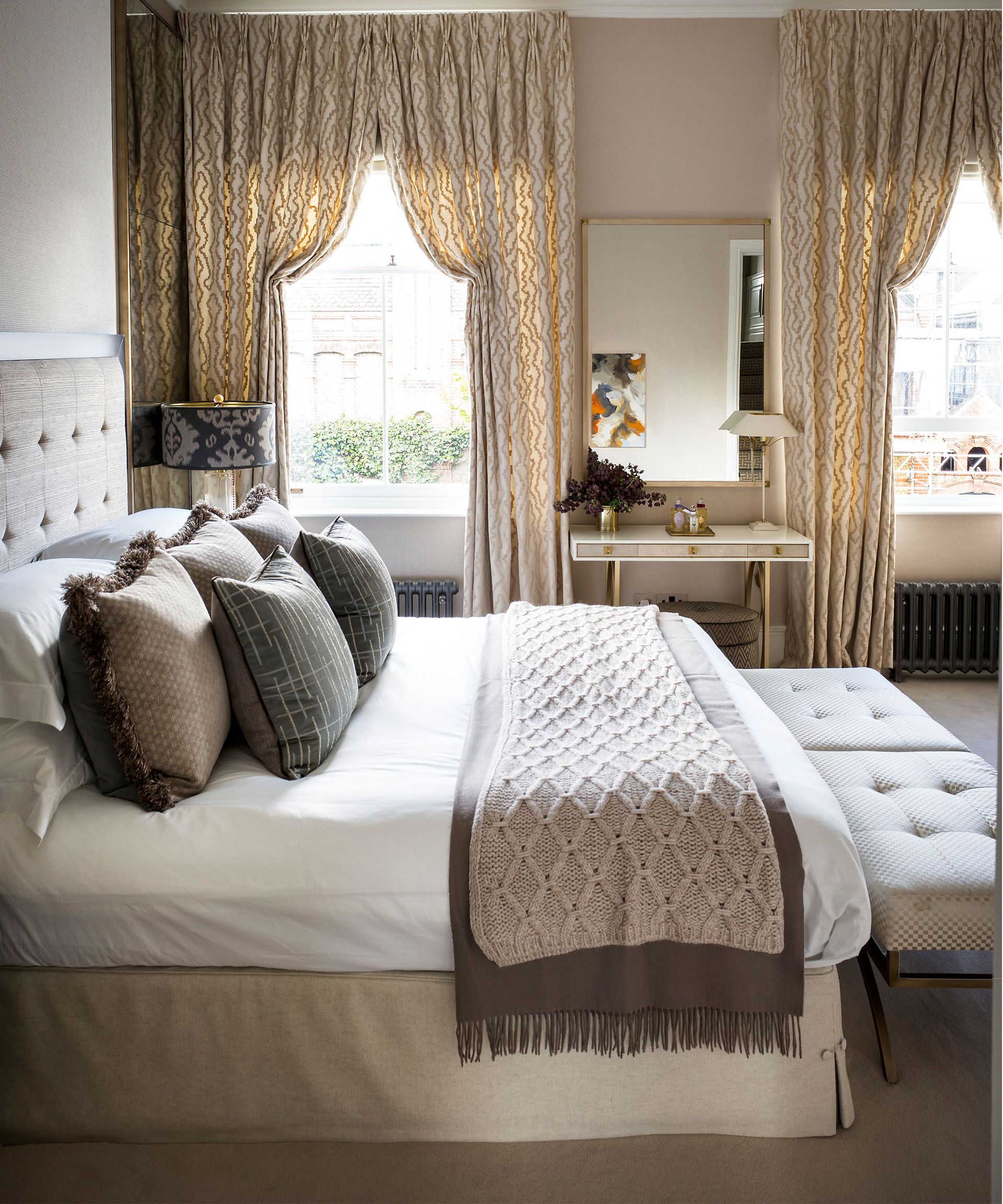 Nothing says luxury like natural textiles and sustainable fabrics, so making a habit of prioritizing natural materials like wool, cashmere, and silk helps to elevate your home experience, says Artem Kropovinsky. 
'These fabrics have a natural beauty and tenderness that synthetic materials cannot match,' he says. Whether you opt for natural fiber home decor such as throws and rugs, or comfortable loungewear, being able to indulge in the feeling of soft fabrics will elevate your home appeal to multiple senses – the key to perfecting any well-planned space.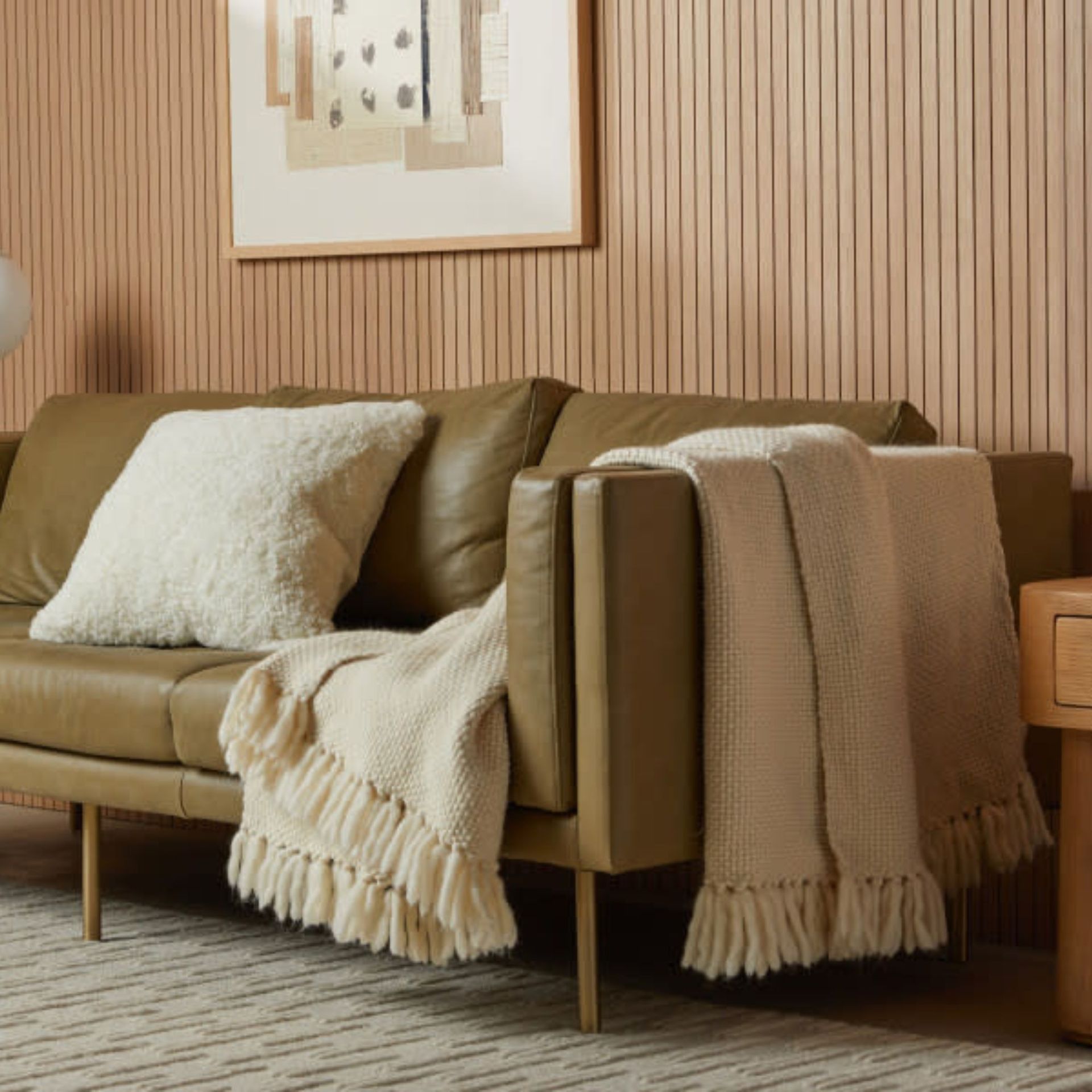 (opens in new tab)
Incredibly cozy, this 100% wool throw is hand-woven to perfection by Peruvian artisans.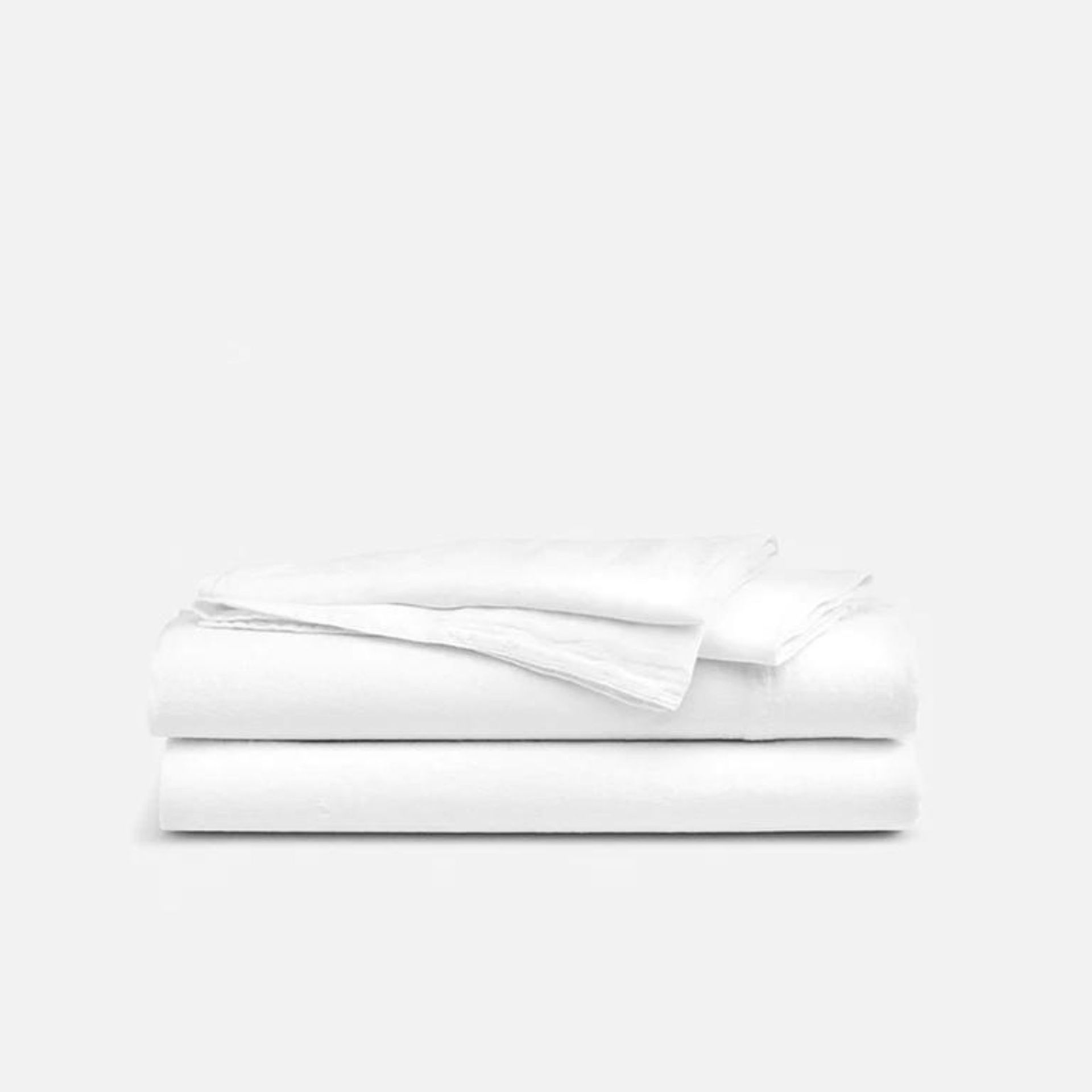 (opens in new tab)
Effortless elegance and casual style inspire this set. Light yet cozy, this Linen is perfect for warm days or cool nights.
FAQs
Is romanticizing your life healthy?
Romanticizing your life is considered a form of mindfulness and is good for your mental well-being. The act of 'romanticizing' helps to reduce anxiety, irritability, and depression as it encourages positivity and helps you to take life more slowly and appreciate the smaller everyday things.