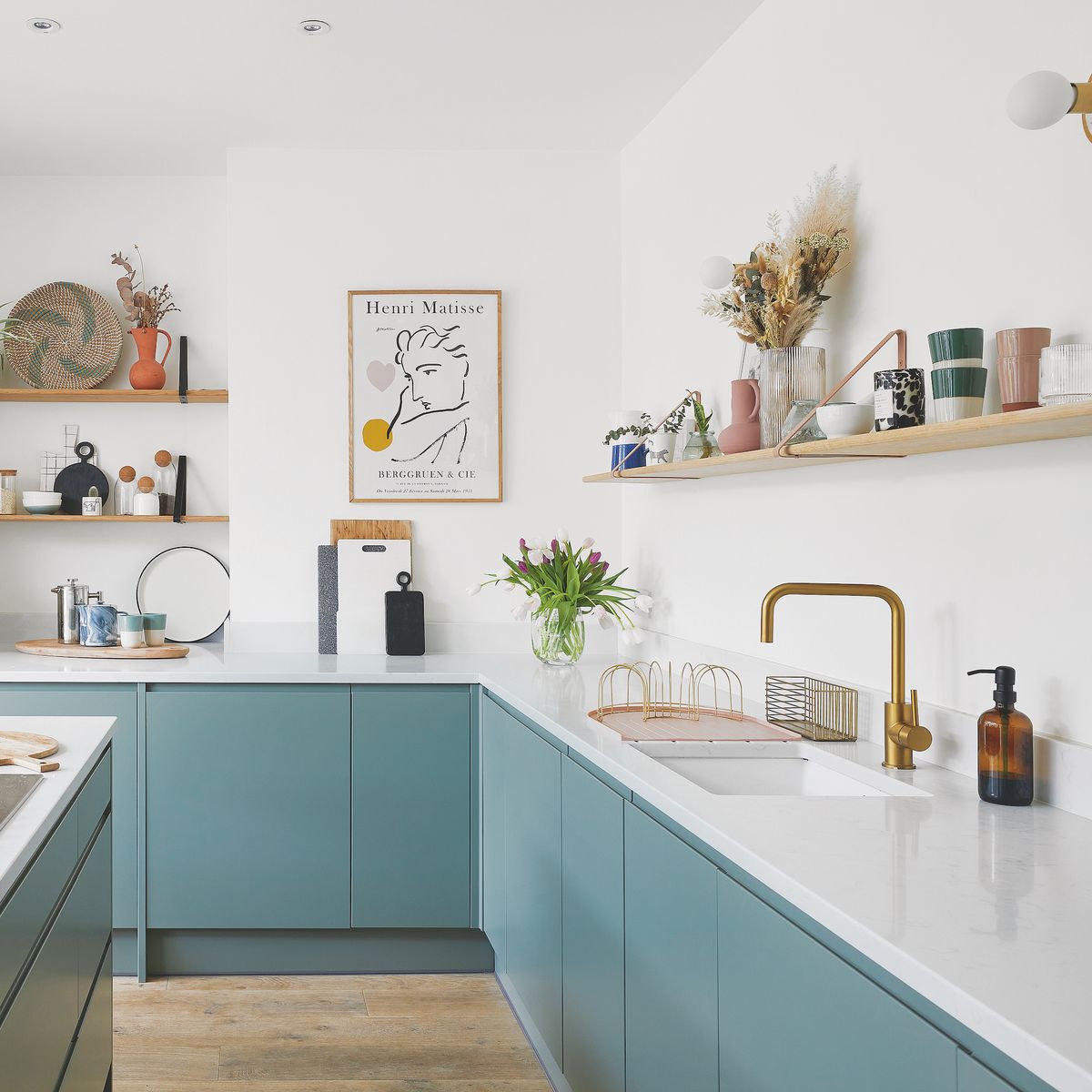 Experts reveal the kitchen worktop mistakes to avoid
Choosing a new kitchen is an exciting time, and one you don't want marred by making kitchen worktop mistakes. These take up a fair amount of space in your room and you'll be working with them multiple times a day after all.
Happily, there are plenty of ways to work out how to choose a kitchen worktop. And, as with many things in life, learning from the mistakes of others is one of the easiest ways to fast-track success.
'One of the biggest mistakes I've encountered is the idea you can buy worktops purely by looking at pictures. Photos online or in print are very poor substitutes for seeing the real thing,' says Sofia Bune, Founder, Sola Kitchens (opens in new tab). 'I always recommend taking worktop samples home, where they may look very different than in the artificial lighting of a kitchen showroom.' 
10 kitchen worktop mistakes to avoid
Whether you're thinking about laminates and composites or marble and quartz, perhaps even wood, concrete and granite, there's a lot to bear to mind when settling your kitchen worktop ideas. 
So here's where you might be going wrong in choosing this key element, and how to avoid making potentially costly kitchen worktop mistakes. 
1. Not planning joint lines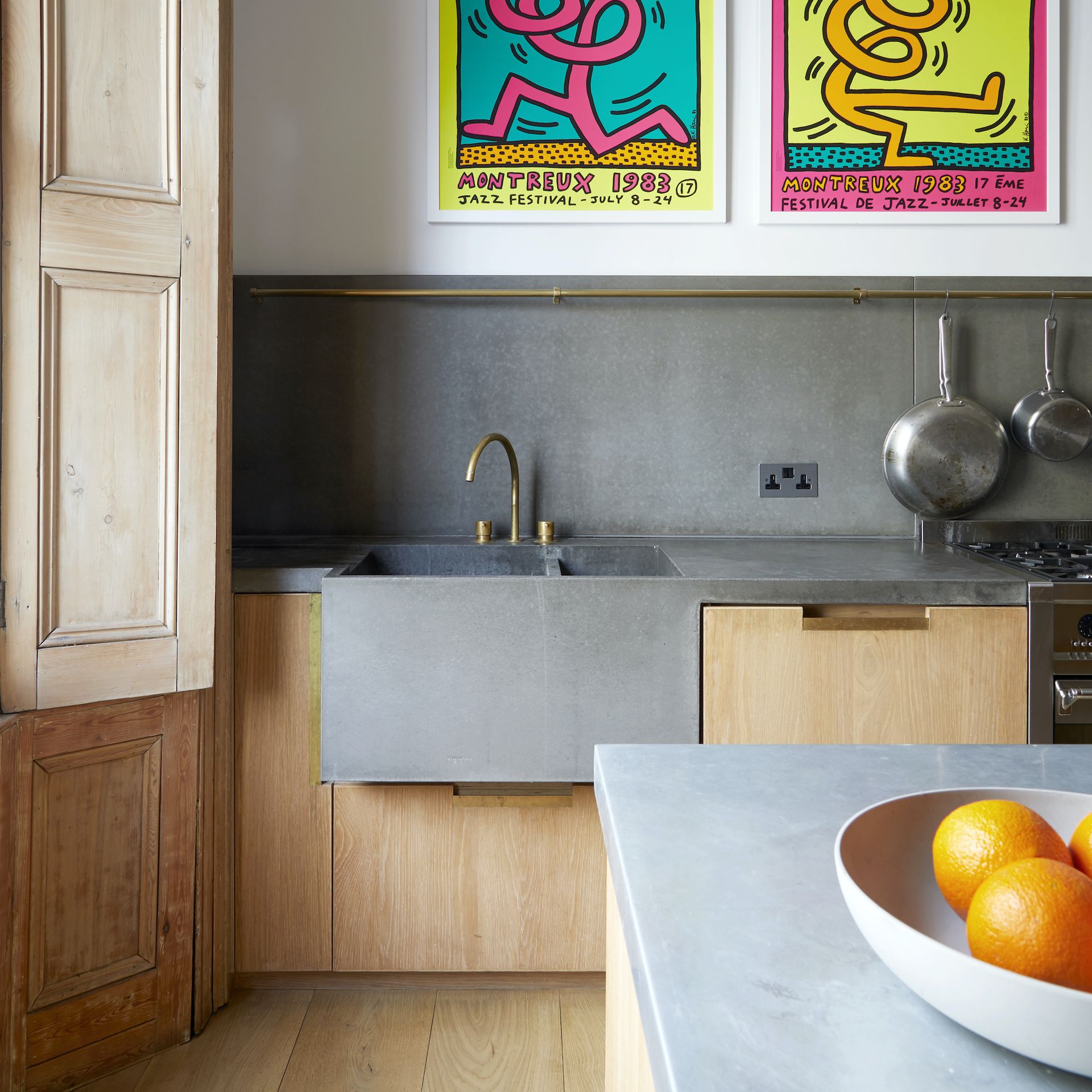 It is rarely possible to completely avoid the need to connect two slabs of worktop, especially on runs of units that are too long to be topped by a single slab. Sometimes access or weight issues also make it necessary to use shorter worktop lengths, again making joints unavoidable. 
'With careful planning, unsightly joints can often be designed out,' says Oliver Webb, director at surface specialists Cullifords (opens in new tab). 'By designing out, I mean moving them out of obvious sight lines, or putting them in areas where utensils, pots or countertop appliances will conceal them or distract the eye.' You can also plan kitchen sink ideas to coincide with a worktop connection, whereby the sink provides a natural stopping point for one slab of worktop to end and another to begin. 
'Sometimes the word 'joint' conjures up hysteria, but it's not always the end of the world. Most worktop fabricators are skilled at making joints as small as possible and there are lots of coloured adhesives available that can be colour-matched to the worktops and make joints virtually invisible.'
2. Skipping the personality check!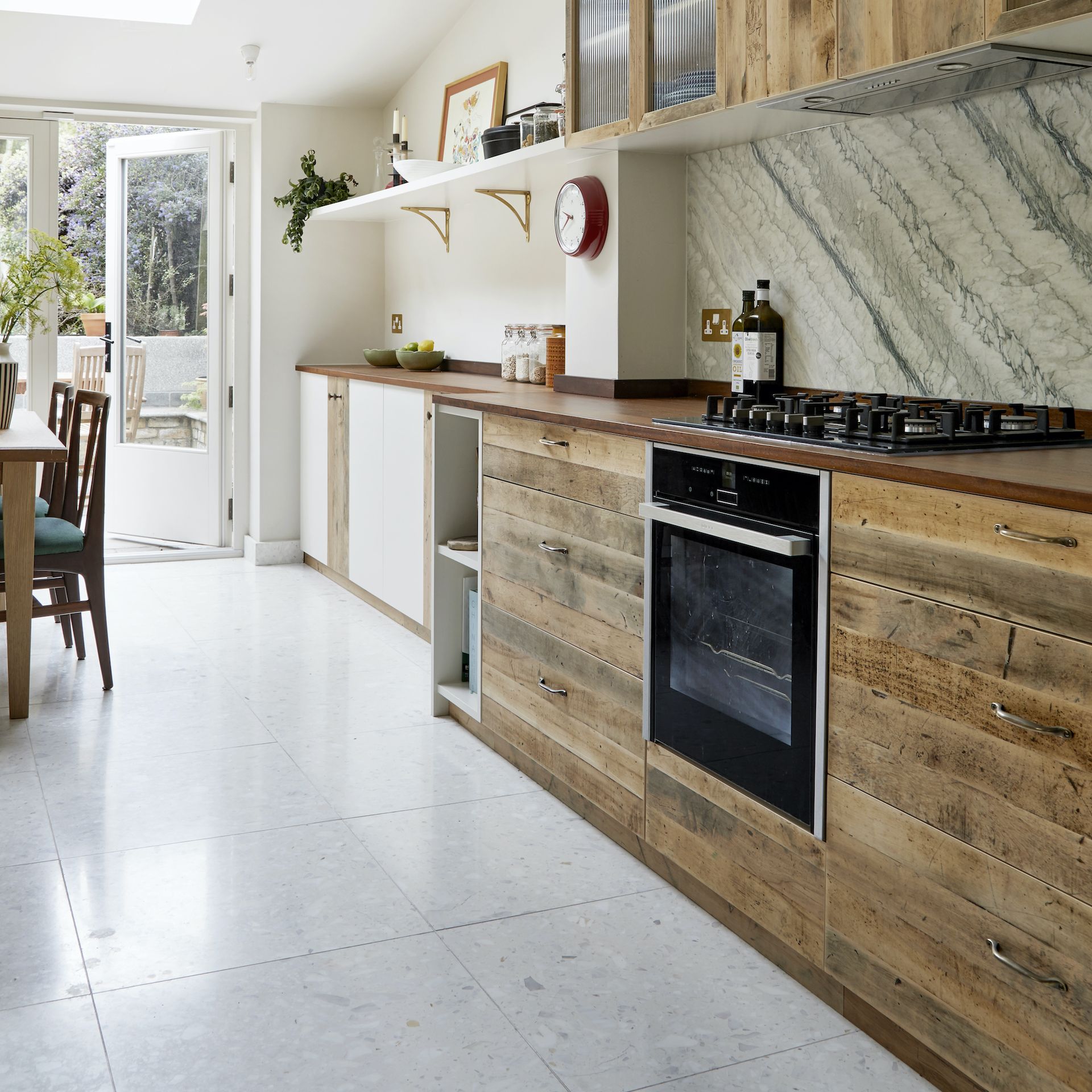 'While it is true that you can sand out and repair a lot of minor scratches and stains from natural stone and wood worktops, it is messy and an added expense, so not something you may choose to experience regularly,' says cabinetmaker Nick Clayton (opens in new tab). 'Unless you know you'll be laidback and even appreciate natural wear and tear, choose a surface that better suits your tolerance/stress levels.'
With so many variables in play, there's no such thing as 'right' or 'wrong' when it comes to the perfect worktop material. However, selecting the material that best suits your personality can go a long way towards preventing kitchen worktop mistakes. 
Choosing worktops according to personality type essentially boils down to whether you will be willing to overlook scratches and stains, and how much care and maintenance you're willing to undertake. 
It is important to be honest and buy with your head, not your heart. You may have your heart set on richly grained wood or beautifully veined natural marble worktops, but if the first scratch (and they WILL scratch) is likely to make you weep, it's probably best to opt for a more robust lookalike instead. 
3. Overlooking upstands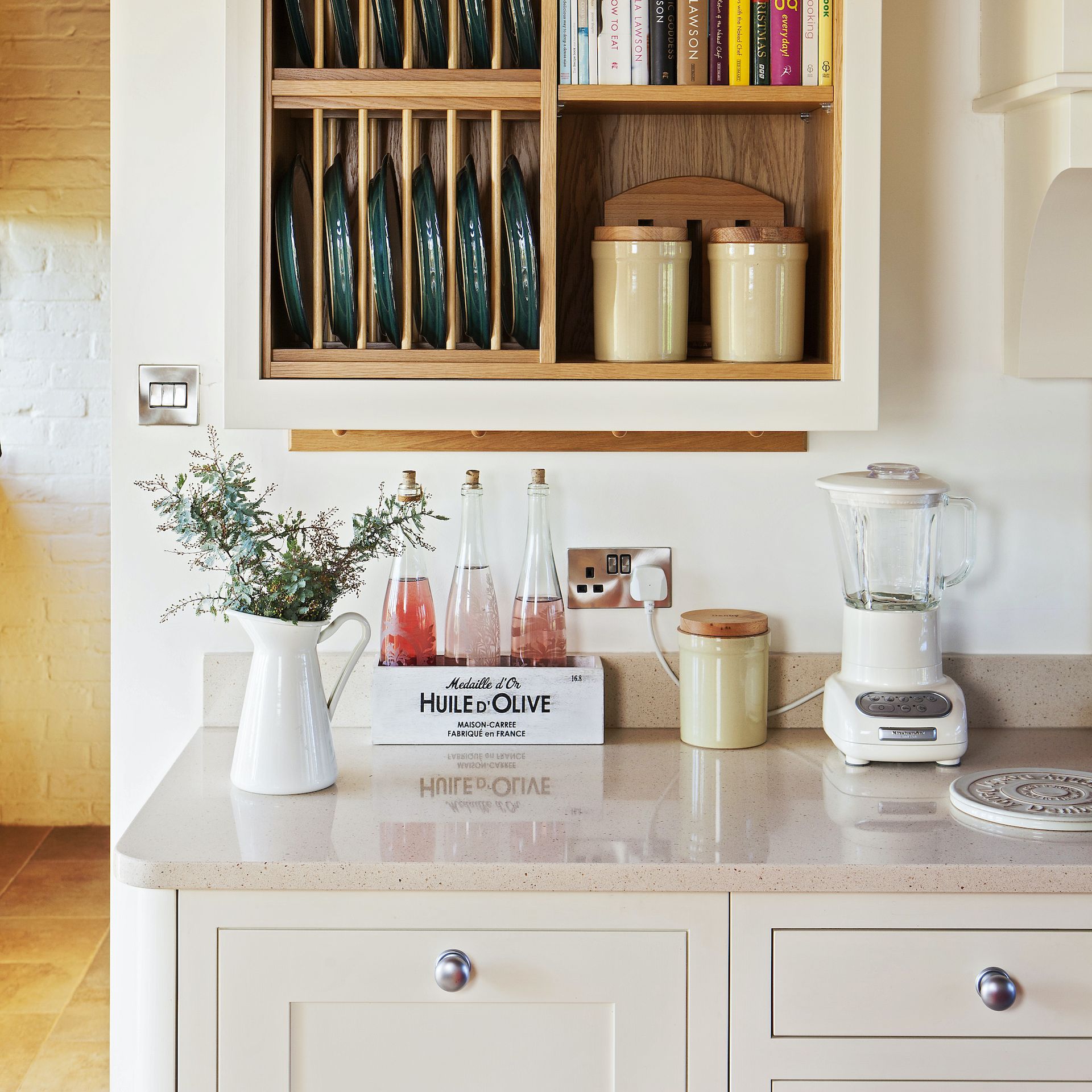 An upstand is a low strip of worktop that sits against the wall. Upstands perform two roles. Firstly, they provide a neat, watertight connection at the back of the worktop, helping to prevent spillages from seeping down behind the units. Secondly, they protect the walls. 
'It is particularly important to protect the wall behind sinks and hobs as these are the splash-zones for soap suds and bolognaise sauce,' says Alice Hood, senior designer at kitchen company Roundhouse (opens in new tab). 'Forgoing upstands will result in your kitchen walls requiring a lot more paint touch-ups in time.' 
Upstands are usually supplied and fitted by your worktop supplier, and are made from the same material, though often thinner. 'Choose upstands in a contrasting material or colour to add a little design drama to your worktops,' suggests Alice. They can be any height, but the norm is around 6cm-12cm. In the upstand vs splashback debate, the latter is typically taller. 
4. Choosing the same thickness throughout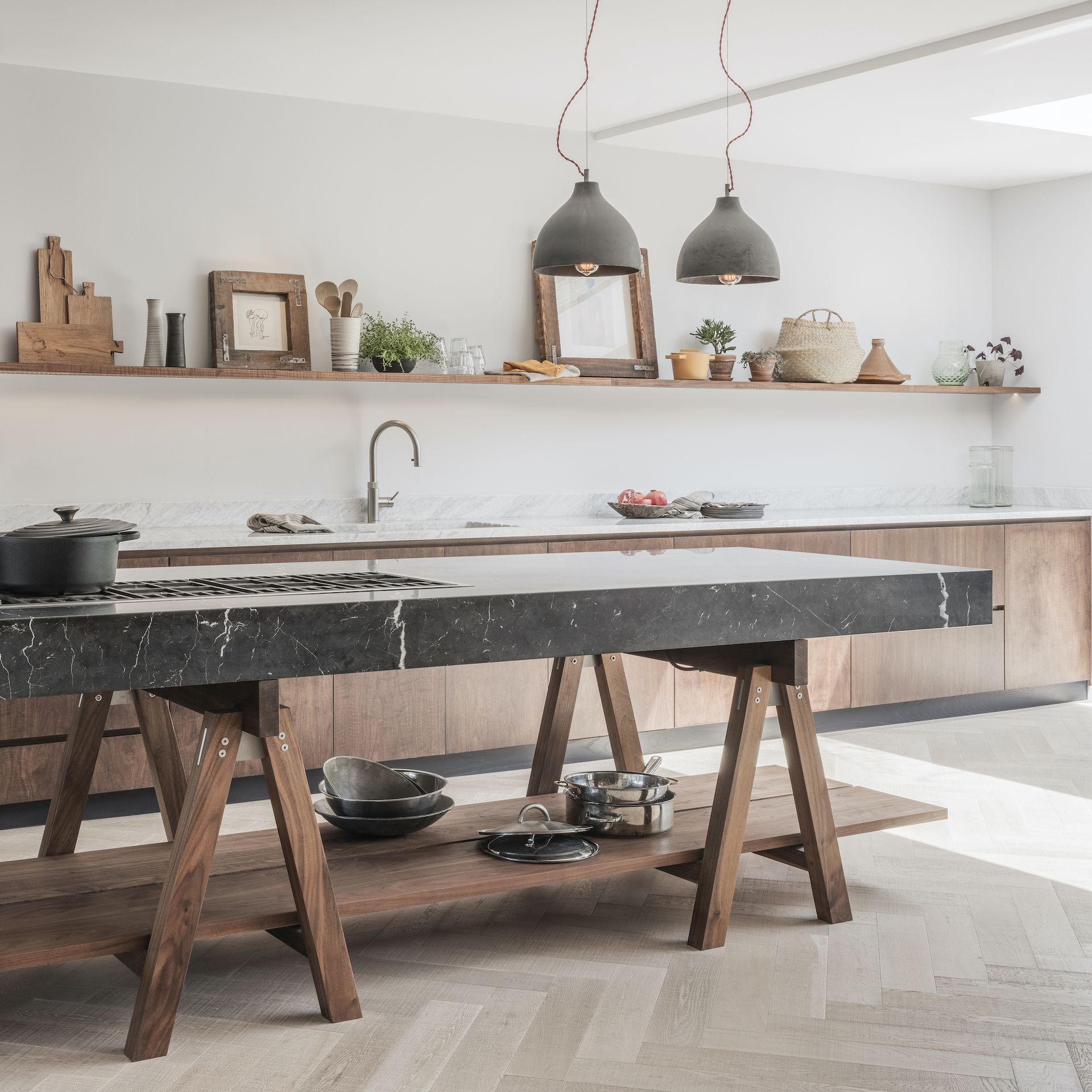 Switching up the thickness of worktops is one of those subtle design details that can elevate a good kitchen to amazing. Using chunky worktops on a kitchen island unit and slimmer on the surrounding elevations, or vice versa, is a savvy way to add pace and interest while avoiding kitchen worktop mistakes. Varying worktop thicknesses in different areas of the kitchen can also promote a more relaxed, freestanding look.  
'In the UK, we tend to use 30mm as the standard worktop thickness, and that's what our eye has become used to, so varying on this can feel unexpected and therefore more interesting,' says Oliver from Cullifords. 'In general, the thinner the worktop, the more modern the look. Some of the newly developed porcelain worktops go as thin as 12mm, which suits a very contemporary aesthetic.' 
The thicker your worktop, the more expensive it will be – Oliver has noted a rise in requests for 20mm-thick worktops since the credit crunch, as they are 30-40% cheaper than standard 30mm-thick options. 
Chunky worktops are also heavier, which can create structural issues for the cabinets beneath. One solution is to fake thickness by adding a deeper front edge profile to standard depth worktop. The extra fabrication required will add to the bill but it's a much more affordable way to enjoy generously chunky tops. 
5. Not listening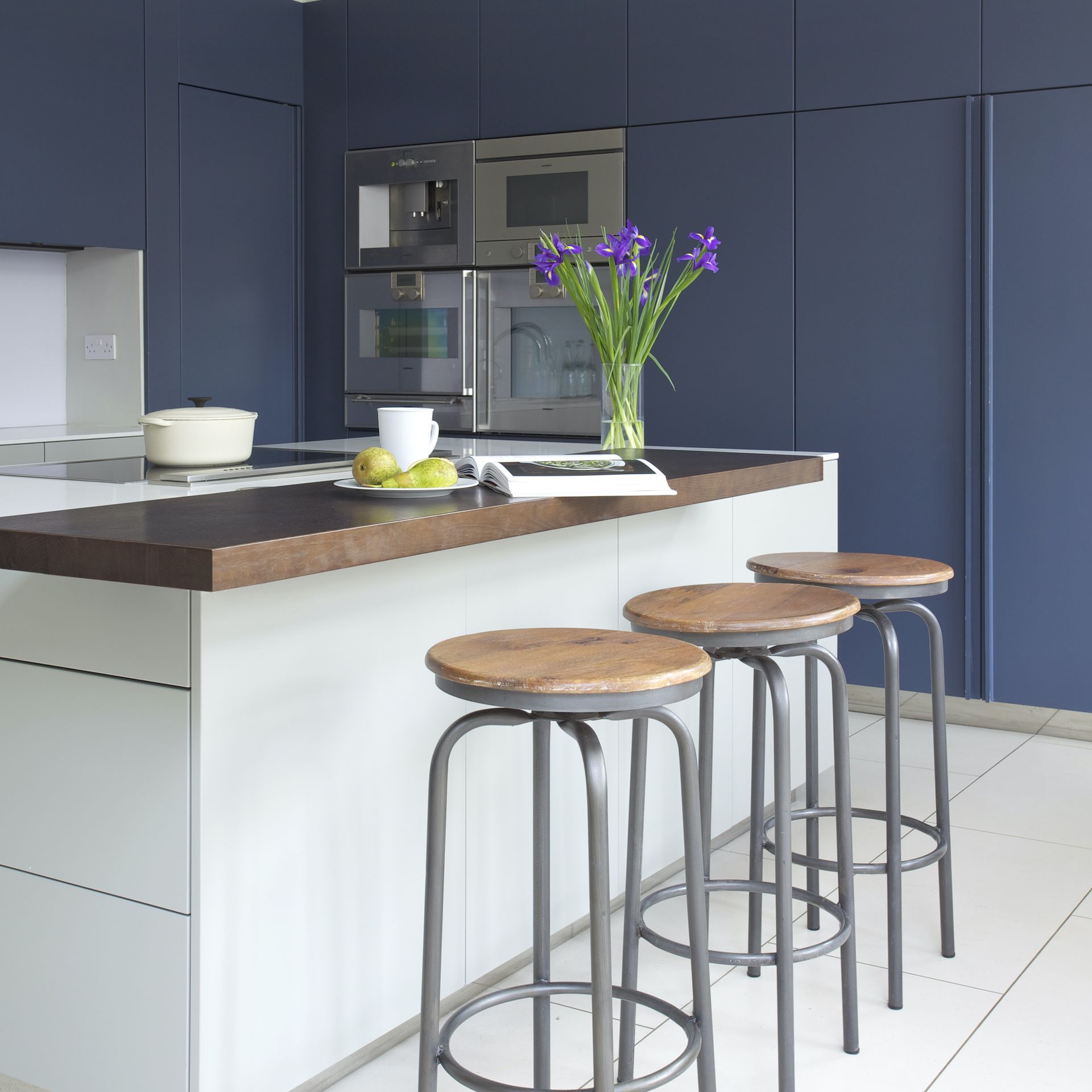 Tune into your sense of sound when surface shopping, especially if you suffer from noise intolerance. 'The clattery echo of pots and plates on hard surfaces can be really jarring, especially before that first morning coffee,' says interior designer Benji Lewis (opens in new tab). 'A material like timber or Corian is going to be more audibly forgiving than quartz or granite.'  
Sound-dampening worktop materials may also help reduce crockery damage by heavy-handed chefs, and they tend to be warmer to the touch, too, which is why designers often recommend switching from stone to wood worktops on a breakfast bar. It's kinder on elbows and delicate stemware!
6. Forgetting to explore edge profiles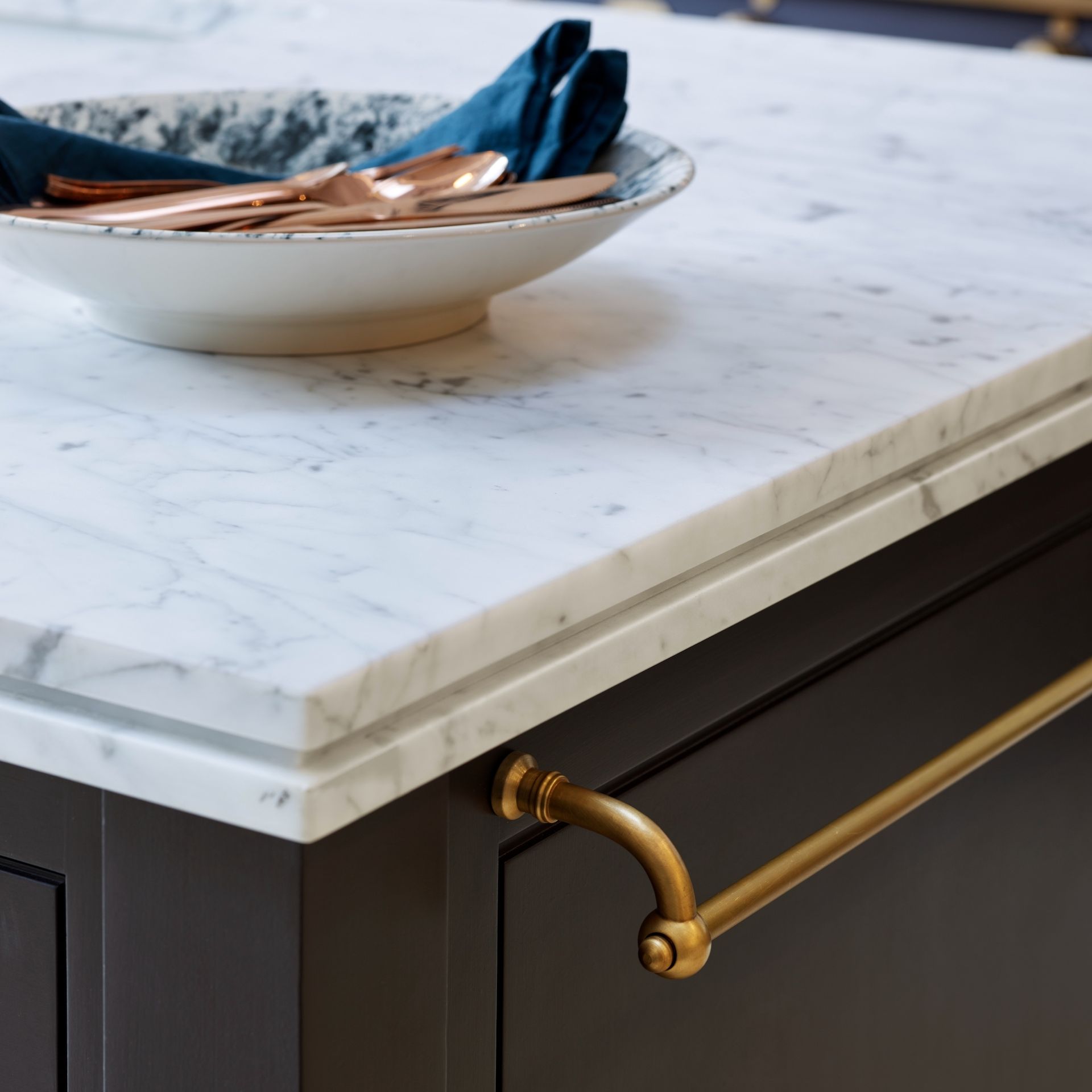 Failure to check out all the different worktop edge profile options available is a serious missed opportunity. The edge profile refers to the vertical edge of the worktop. More specifically, we're talking about the edge you can see, which is always the front edge, and sometimes the side, too. 
Different worktop suppliers give them slightly different names, but popular edge profiles include Pencil Edge, Half Bullnose, Bevel Edge and Straight Edge.
'The edge profile for your kitchen worktop is a finishing touch worth spending some time on to get the right one to best enhance the scheme,' says Mike Fetherston, design director of bespoke joinery and kitchen company Hetherington Newman (opens in new tab). 
'If it's a traditional 'period' look you're going for, consider a more sculpted edge such as 'ovolo' or 'ogee' or if the look is more streamlined or minimalist in style a simple 'bevel' or 'pencil' edge will speak the same language as the cabinetry.'    
7. Worktops that come up short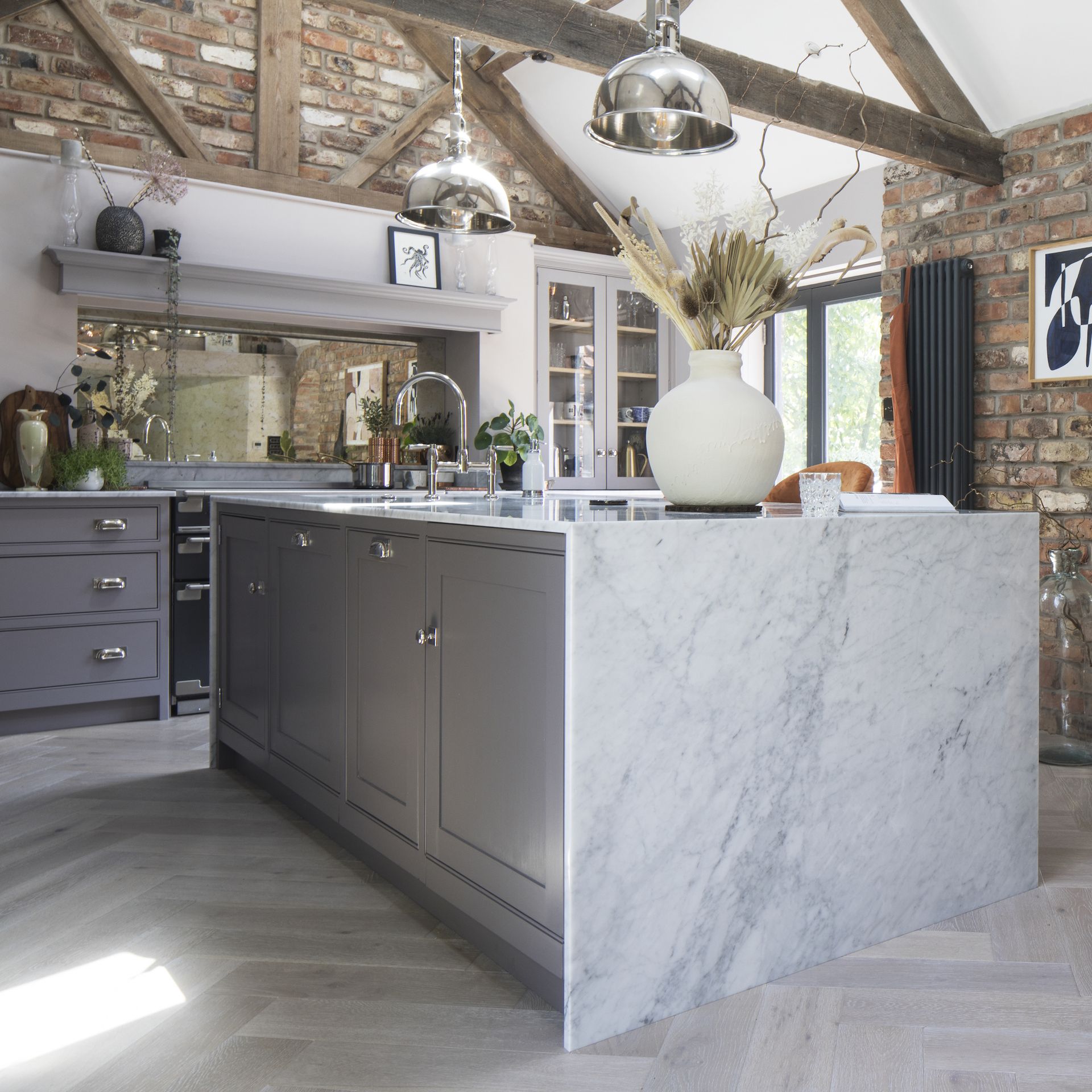 While join lines are often inevitable on long stretches of worktop, a well-planned installation does not include joins on a key focal point such as an island unit – not least because they're virtually impossible to hide. 'This will be even more apparent if you've opted for a waterfall edge, where the worktop goes down to the fall, which needs to look seamless with no joins for the best effect,' adds Laura Davie, manager at surface experts Cosentino UK (opens in new tab). 
Even if you are only considering small kitchen island ideas, the dream scenario is one topped in a single, seamless stretch of beautiful worktop. There are a couple of good solutions. One is to design the length of your island to match the longest available slab of your chosen worktop. Standard off-the-shelf worktops max out at about 3.6m-long, with anything longer generally only available by special order. 
The second is to go for a seamless worktop material such as concrete or a high-resin composite like Corian, which can be formed and/or poured on site, effectively avoiding many of the delivery and safety issues associated with installing extra-long worktop slabs.  
8. Choosing in isolation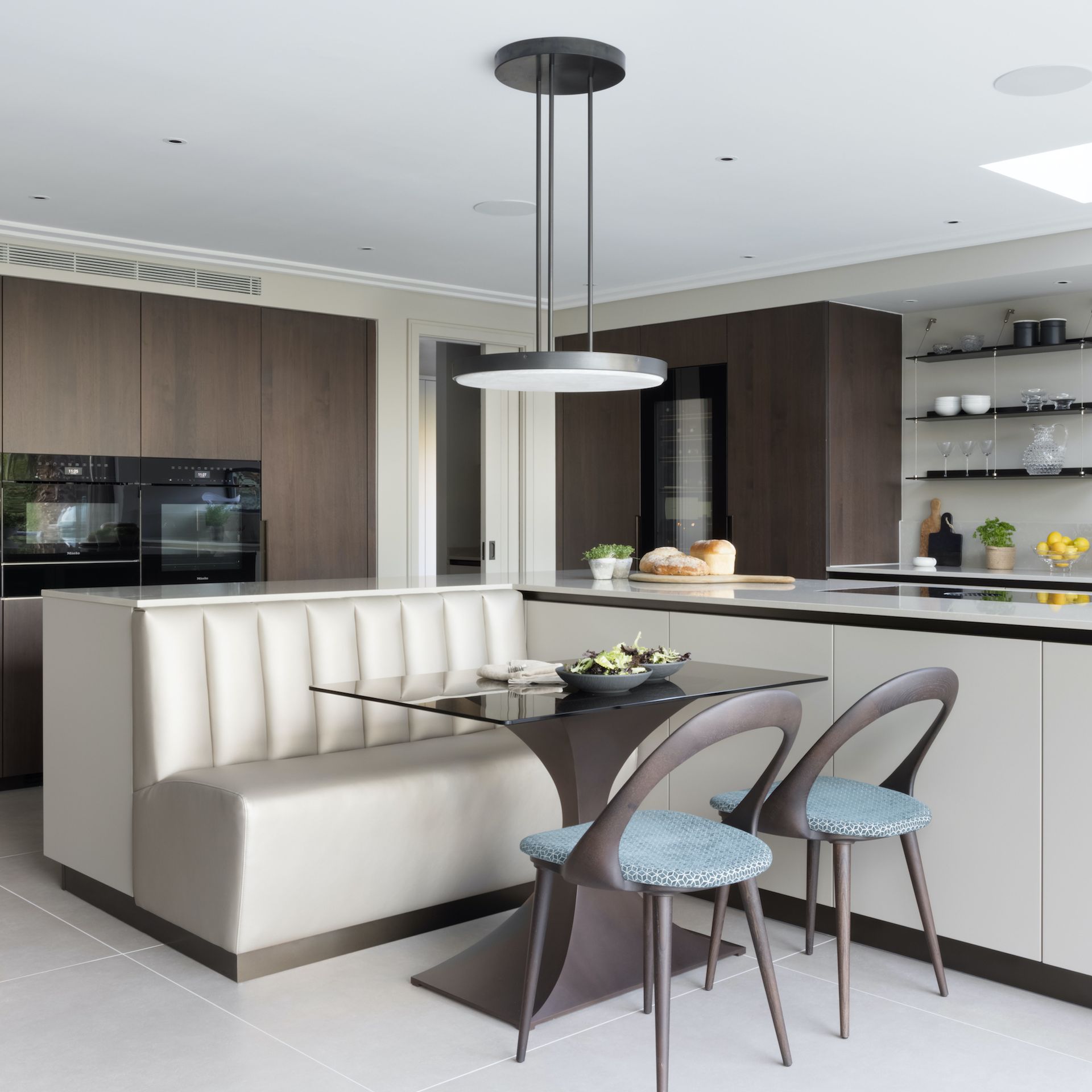 Besides the kitchen cabinets, worktops represent one of the largest and most visible surface areas in your space. No wonder it's all too easy to get obsessed with finding your perfect fit, without considering the bigger picture. 
'Your worktop is an essential element of your new kitchen and should be a top priority in the decision-making process, but the most successful worktop installations are never chosen in isolation,' agrees Brani Hadzhi, co-founder of kitchen company Scavolini by Multiliving (opens in new tab). 
'By also taking into account the colour of your cabinets, any painted walls, the flooring and even the finish on taps and handles, the overall design will be considered and cohesive.'
Brani recommends creating a mood board. 'Start by pulling together inspirational ideas for your kitchen design from social media, magazines, brochures and anywhere you see something you like. This will help define and sharpen your creative vision,' she says. 
'The next step is to call in physical samples of as many elements as possible, including the worktop of course. In my experience, seeing materials in the flesh is the best way to appreciate both colour and texture, overall coordination and quality.' 
9. Miscalculating your budget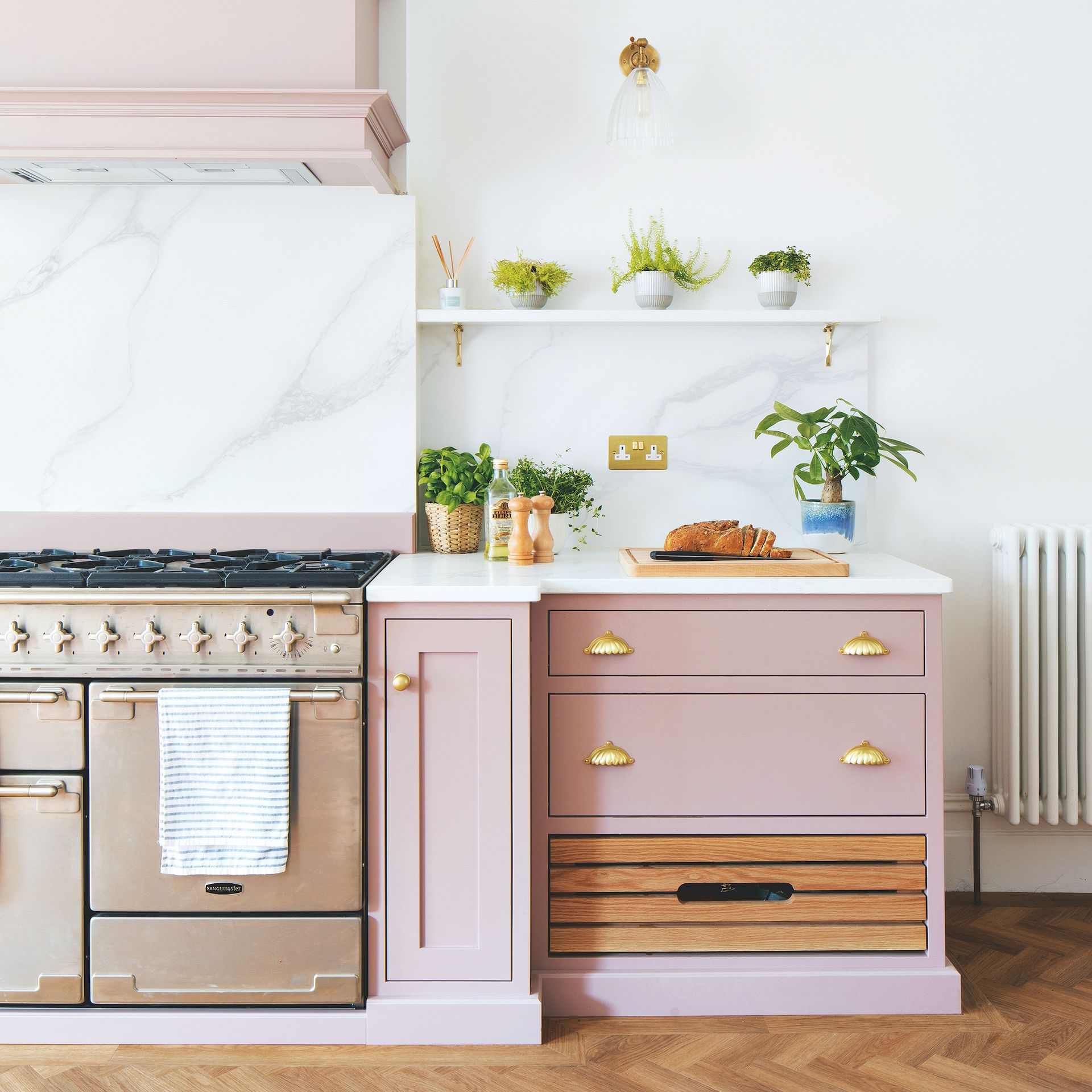 Worktops represent a big chunk of any kitchen budget and prices can vary wildly. Most worktops are priced per square metre or linear metre, and you can establish a rough budget by sussing out how many square or linear metres you'll need. 
Only considering the price of the material is one of the common, not to mention costly, kitchen worktop mistakes. Additional budget-bumping factors to consider include measuring up and cutting to size (aka fabrication), delivery, installation and specialist services like drainer grooves, extra stain protection or bespoke finishing and edge profiles. Then there's the cost of any upstands and splashbacks. 
Peripherals like adhesives and sealants are usually included within an installation quote but do check to avoid any unwelcome surprises. Also check if prices include or exclude VAT. 
Additionally, the type of worktop you select may come with on-going cost implications. For example, natural stone may need re-sealing and polishing annually, and some worktops require specialist (read expensive) cleaning products. 
10. Fail to consider finishes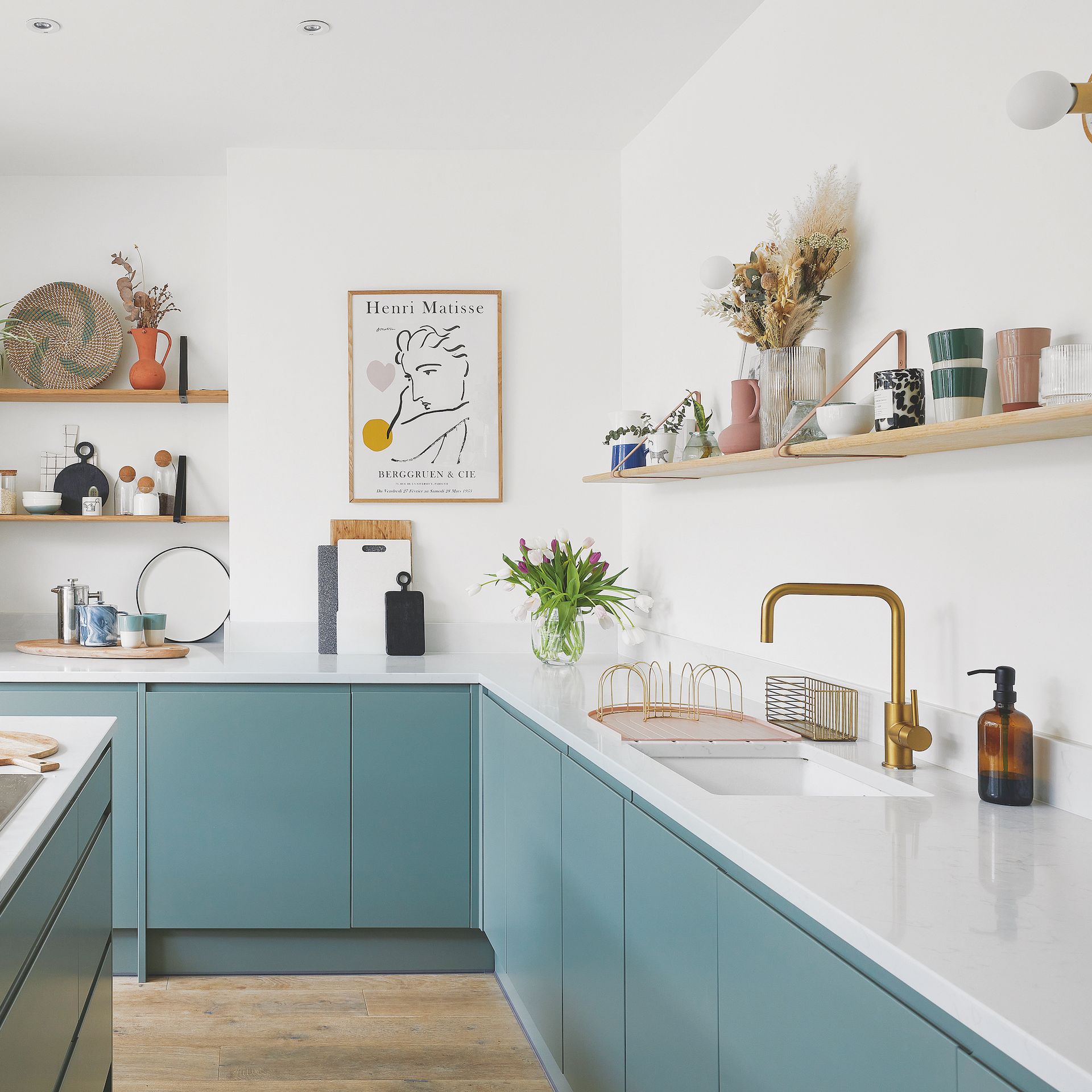 Leathered, flamed, matt, gloss and many more, the finish you choose for your worktop can have a big impact on the final look. Leaving this decision to the last minute is one of the kitchen worktop mistakes that's easily avoided. 
'We're seeing a big trend towards matt or soft finishes, rather than shiny or gloss right now. Advances in the surfacing industry is delivering really tactile finishes that have the extra benefit of not showing up fingerprint marks,' reports David Hird, area manager for retail at porcelain surface specialists Laminam (opens in new tab). 
Gloss finishes have light-reflecting advantages, which can help make your kitchen appear bigger and brighter, making them a popular choice in smaller spaces. More bespoke finishes like leathered may come with a higher price tag but they can be brilliant for enhancing the texture in a beautiful stone worktop, bringing it to life.
What is the most popular kitchen worktop for 2023?
With so many options across multiple price-points, it's impossible to single out one material as the most popular worktop for kitchen trends 2023. However, there are a few shining worktop stars worth watching this year.
'The market is a bit fractious, but we are seeing good sales in natural marble and quartzites, especially varieties with more colourful veining that will give kitchens extra wow,' says Oliver from Cullifords. Deep turquoise and emerald green stones, as well as those with rusty terracotta tones are proving particularly popular, which corresponds with colour trends in paint and textiles. 
Porcelain is also emerging as a strong competitor to quartz in the manmade worktop arena. 'A huge amount of investment has gone into getting porcelain to market and I think this will prove a strong industry direction moving forwards,' agrees Oliver. Interested? Porcelain is incredibly hardwearing and virtually impossible to stain, head to Sapien Stone (opens in new tab) for more information.
What is the trend for kitchen worktops?
One of the hottest trends for kitchen worktops is the move towards dark, matt materials with a textural finish. Seen on laminate worktops, as well as composite stone, quartz and leathered granite, these dark but tactile surfaces offer impressive depth and drama. 
'In recent months we've seen an ever-growing number of customers opting for dark, matt worktops,' reports Mor Krisher, head of design at quartz countertop specialists Caesarstone. 'Contrary to what people often think, black or dark kitchens aren't always sombre or austere. Dark colours can be bold and dramatic or warm and cosseting. Black marble inspired quartz and porcelain, in particular, has the power to express opulence and luxury.'