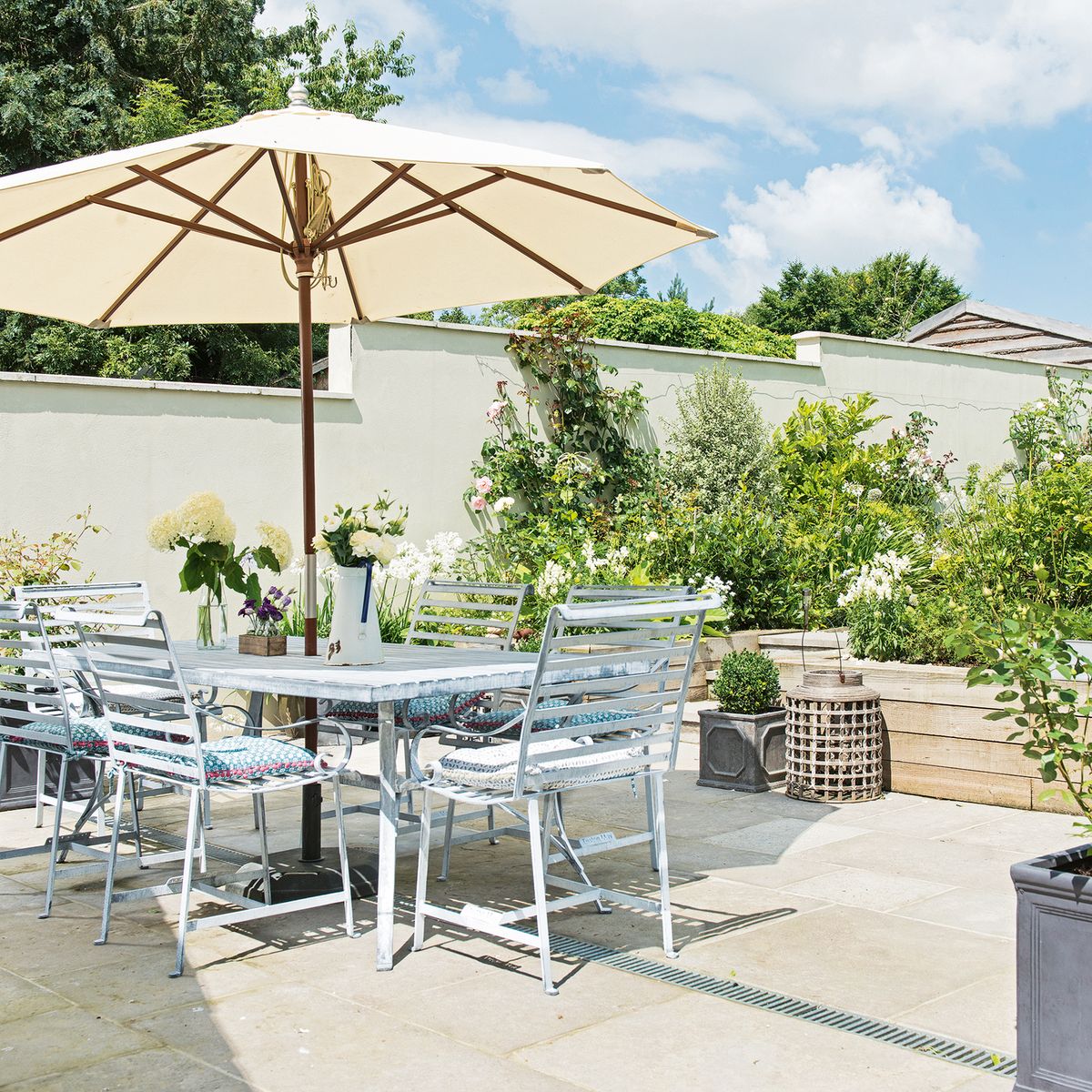 Dog friendly garden ideas to make your space safe and fun
Creating a dog friendly garden requires a little more thought and a degree of extra planning than gardens designed solely for the benefit of humans. But with the proper execution, the best dog friendly garden ideas will create an outdoor space that is both playful and safe for your furry friends to roam around in. 
Most garden ideas centre around practicality and aesthetic, but when there's a small pup or two in the picture, a whole new level of planning is required. What makes dog friendly garden ideas so important is the fact that they help to keep dogs safe, whether from toxic plants, harmful soil, or from the temptation to run out of the garden and get lost. 
'If you're a dog owner and you love spending time in your garden, creating a dog-friendly outdoor space is essential,' says Wendy Kruger, Dog Behaviour and Training Specialist, Woodgreen Pets Charity (opens in new tab). 'Not only will it keep your furry friend happy and healthy, but it will also provide a safe and enjoyable environment for both of you.'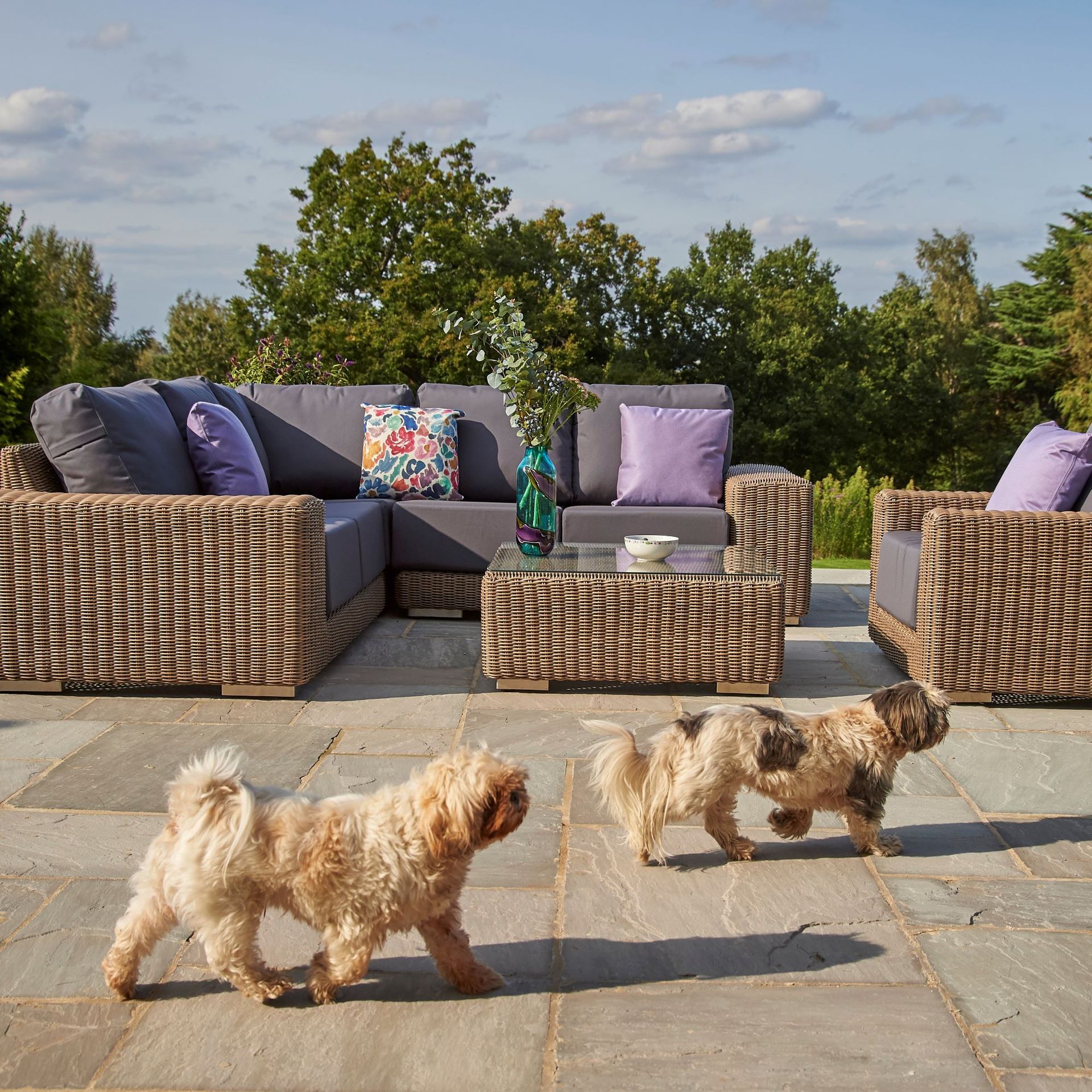 Dog friendly garden ideas
So that you and your favourite pet can enjoy your garden this spring, we've asked the experts to share all their tips on dog friendly garden ideas. The suggestions in this list will make sure your garden is safe for your dog, whilst still being fun for them and relaxing for you. 
1. Secure the perimeter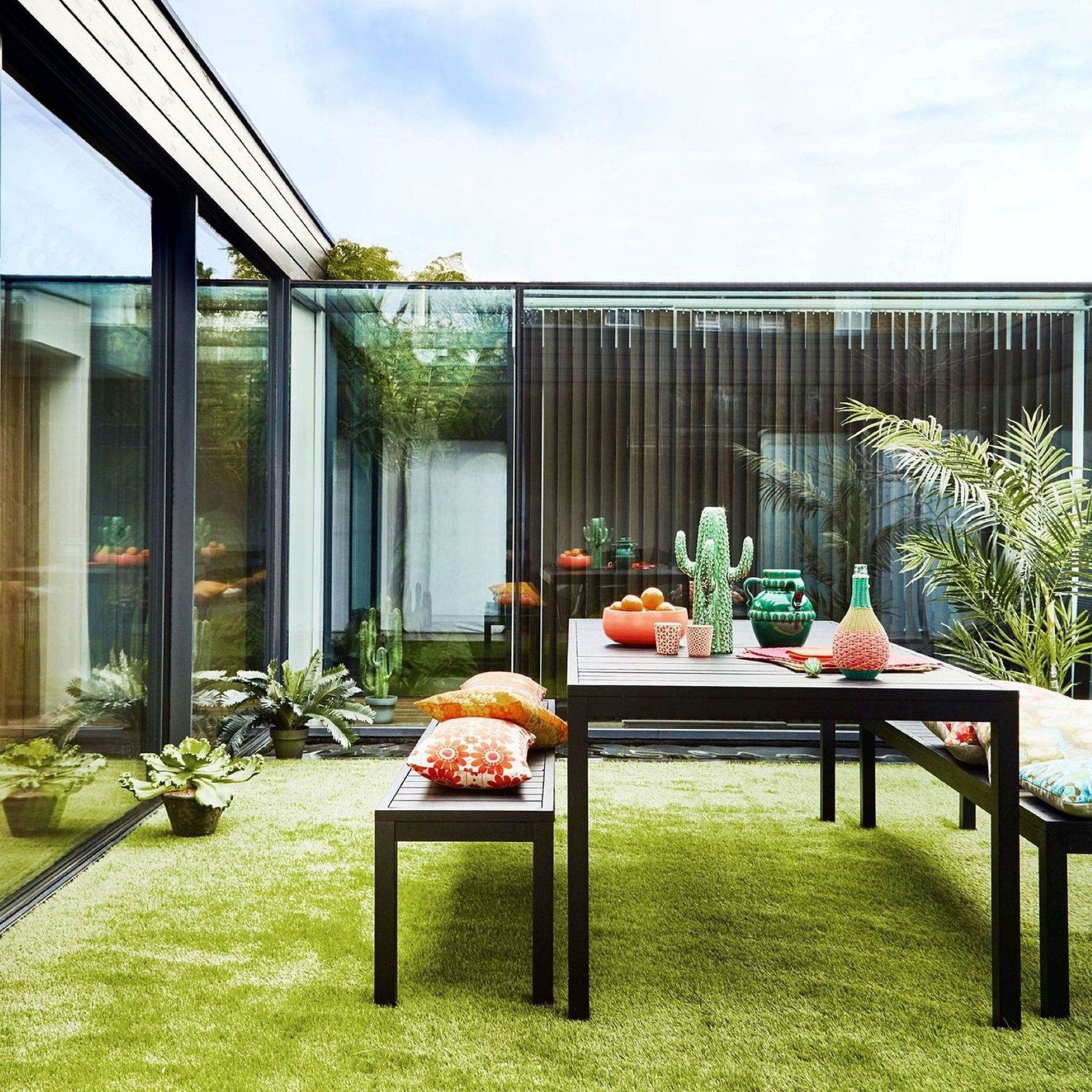 Probably one of the most important dog friendly garden ideas is the garden's perimeter. It's essential that this is secure so that you can let your dog into the garden without the risk of losing it.
'Adventurous dogs may be inclined to find gaps in bushes and shrubs, leading them to enter your neighbour's garden, or worse – a busy road,' says Nina Downing, Pet Nurse, PDSA (opens in new tab). 'Installing a sturdy fence will prevent your pooch from squeezing through any holes.' 
So if your fence is looking dilapidated or you've previously relied on planting to corner off your garden, now is the time to look at sturdy garden fence ideas that will keep your furry friend safe. 'Well dug foundations, strong posts and tall panels (6ft high) are all essential especially if you have a large dog that jumps up against the fence,' says Leigh Barnes, Retail Sales Manager, Jacksons Fencing (opens in new tab).
2. Identify toxic plants and flowers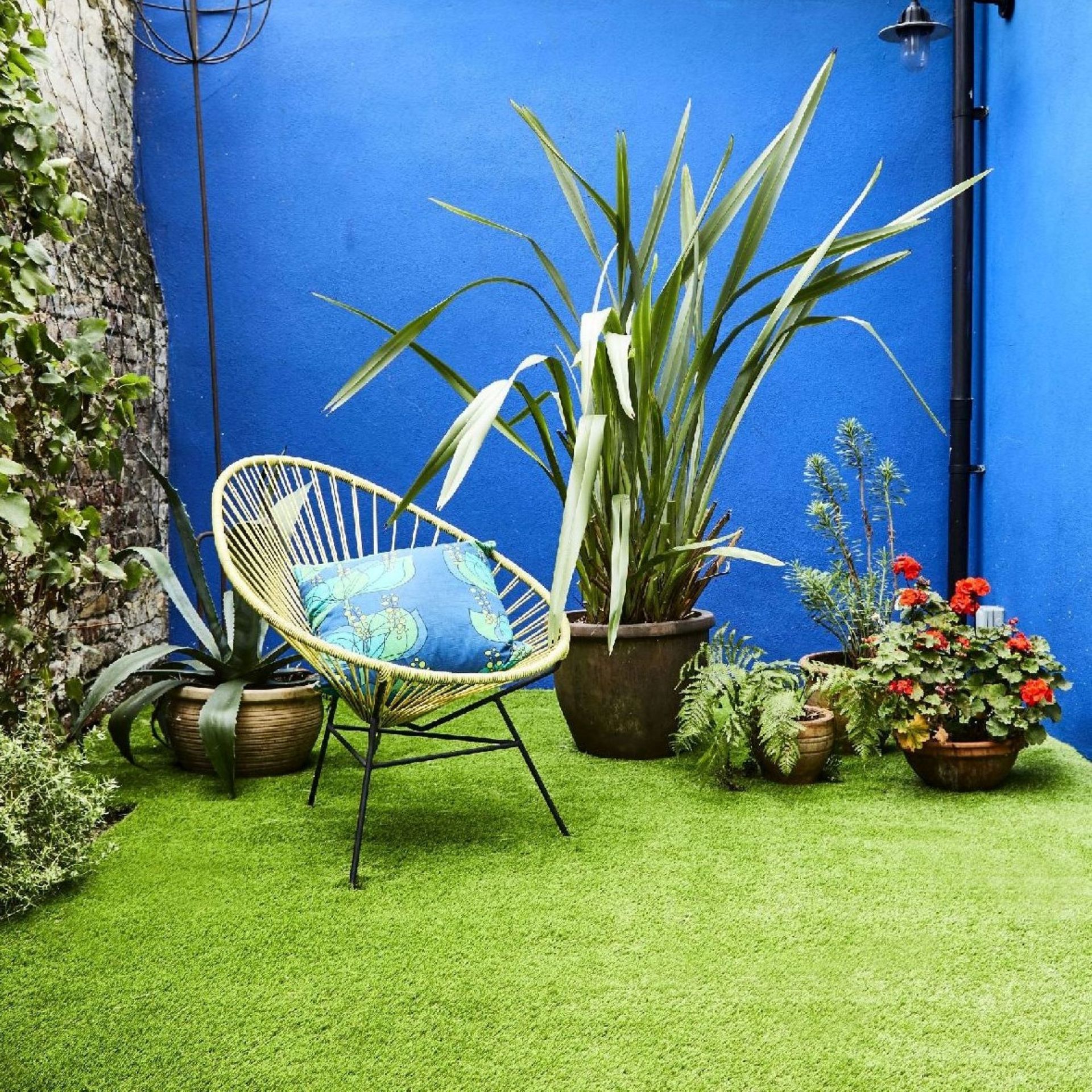 Equally as important as a secure perimeter is the need to remove any plants that are toxic to dogs. Research is key here; check online before planting anything new in your garden, and do a quick Google search of any of your existing plants.
'Toxic plants are one of the biggest dog health hazards in your garden,' says Sean McCormack, Head Vet, Tails.com (opens in new tab). 'Many common plants and flowers, such as daffodil buds and tulips, are toxic to animals, leading to vomiting, diarrhoea and even seizures.'
ASPCA (opens in new tab) have a full list of plants that are toxic to dogs, and sadly, it's a lengthy one! There are hundreds of plants that aren't safe for dogs, so if there is one that you aren't sure about, it's better to leave it out than risk putting it in. 
3. Create a shaded area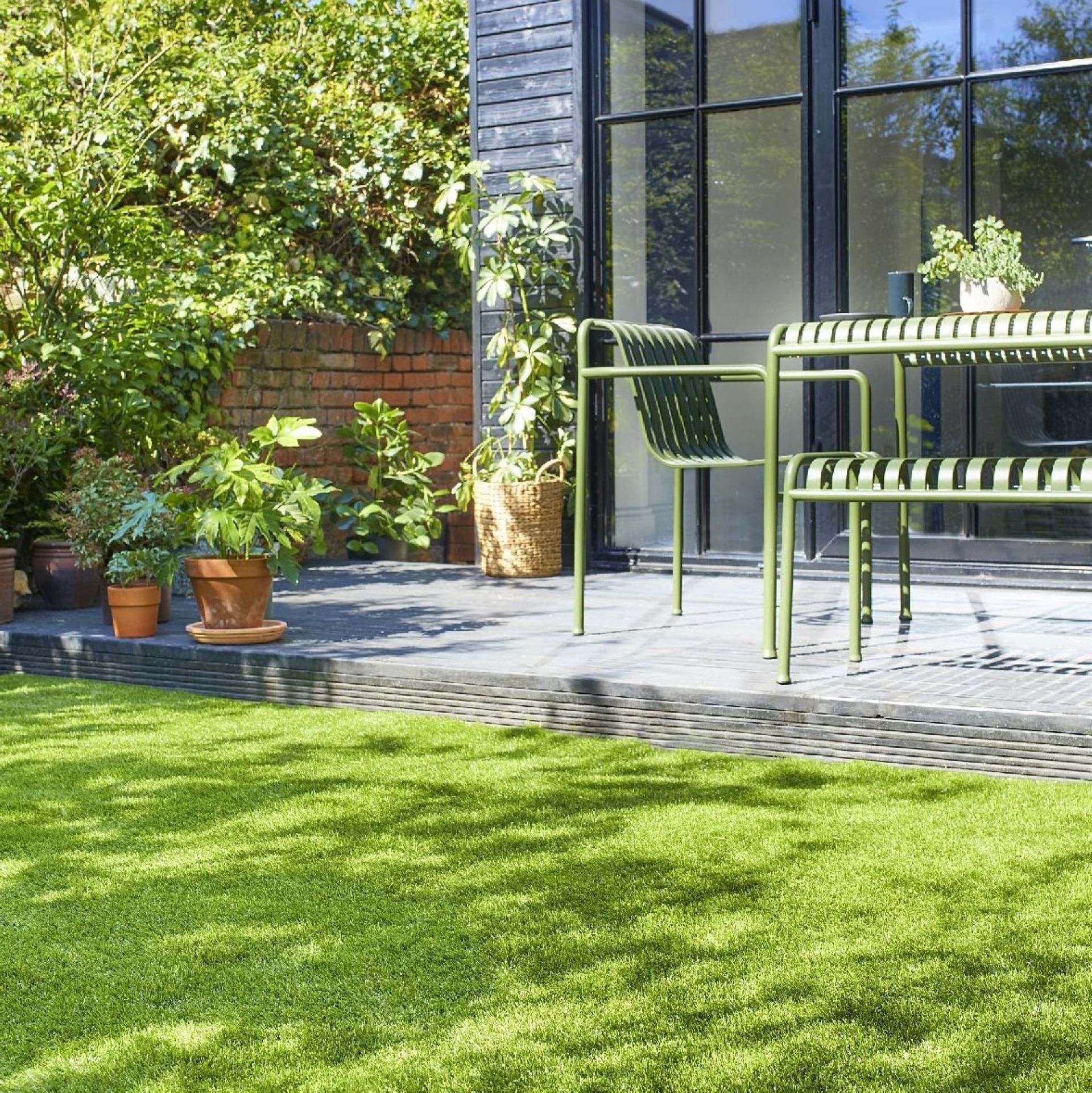 'Dogs love sitting in the sun in gardens throughout the year, but in summer the sun can get particularly hot for them with their fur coats,' says Bethany Morgan, Dog Expert, Doodlebone (opens in new tab). 'This is why it's important that you make sure there is some shade for your dog to sit in when the sun gets too much. This will keep your dog comfortable and cool during the hottest days of the year.'
Garden shade ideas will prevent your pups from overheating during any summer heatwaves, and these don't have to be overly complicated either. Add a parasol to your garden table, or for larger garden seating areas, incorporate a retractable canopy. Work with the natural shady spots of your garden too, such as overhanging foliage and small trees.
4. Give dogs a grassy play area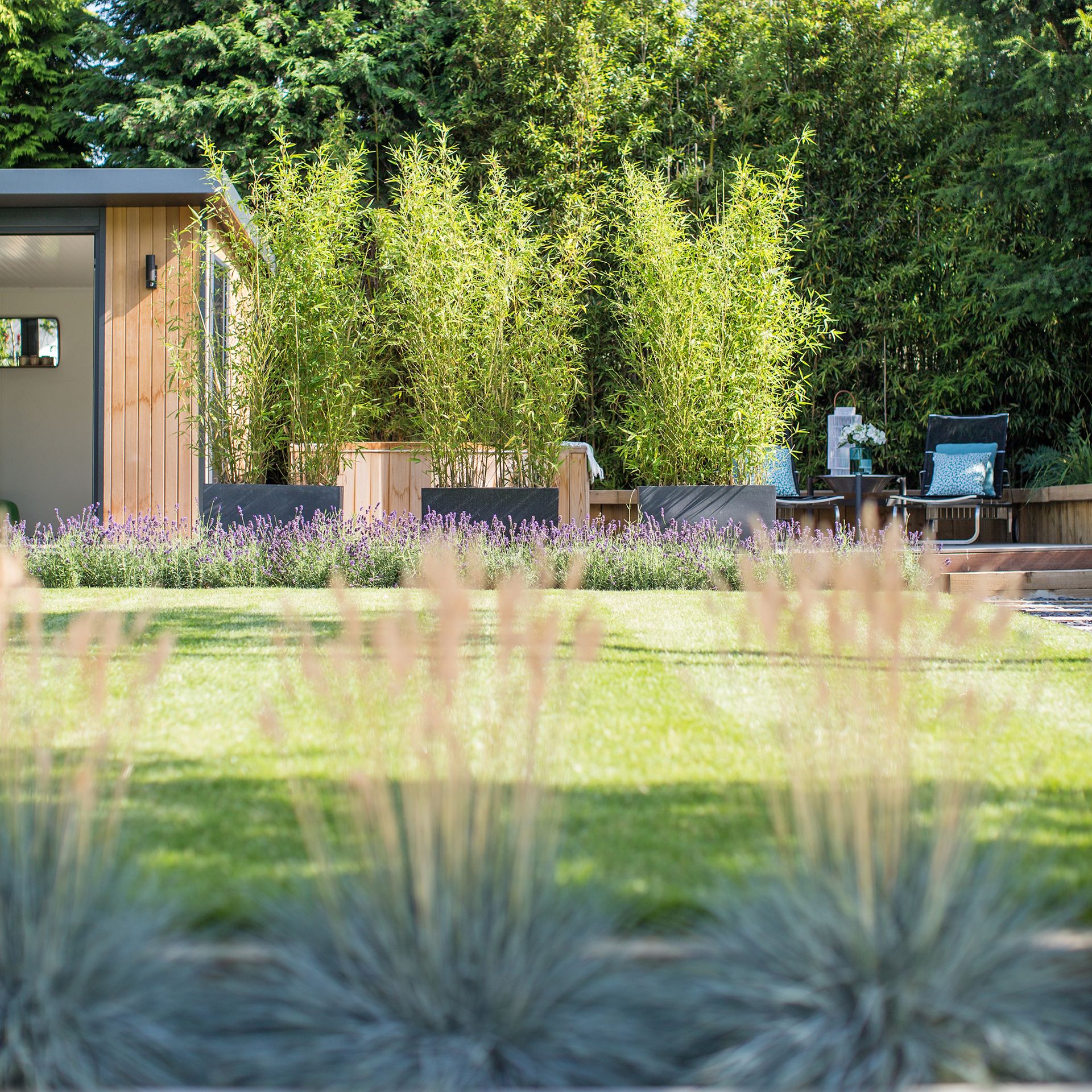 Grass is a dog's best friend in the garden. Not only do they love to dig, it's the surface that will stay the most cool in peak summertime, so is more comfortable to sit on than the patio or decking. 
Consider having a designated grass area for doggies. This way, you can keep the majority of your garden lawn ideas looking neat and tidy, but the dog still gets to have a bit of fun in an area that doesn't need to stay well manicured.
'Letting your dog dig in a specific area will do them absolutely no harm,' says Bethany from Doodlebone. 'Dogs love to dig, and you can even get some toys that encourage digging and this element of exploration that dogs adore so much.'
5. Safely remove slugs and snails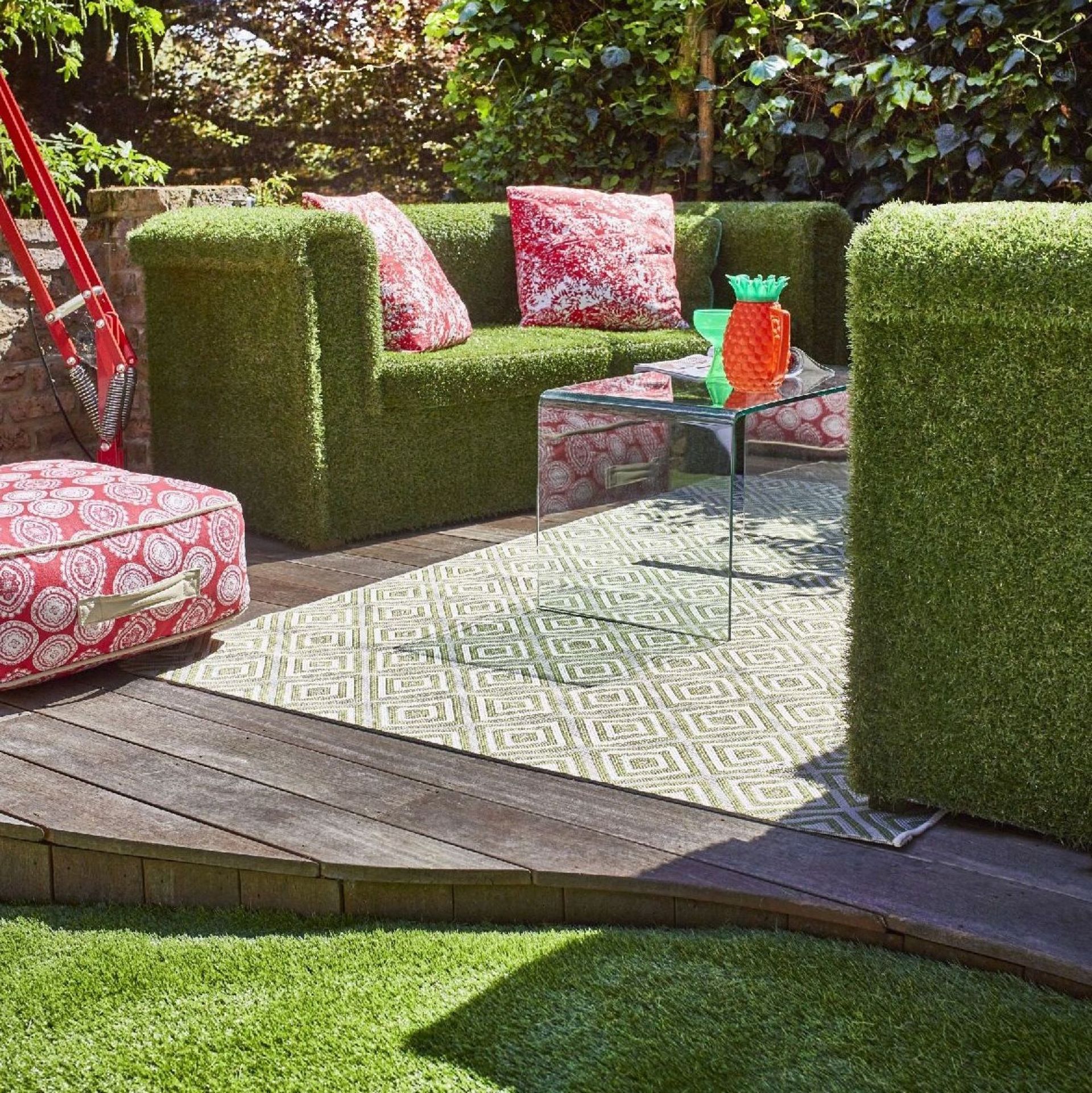 We may not want them to be, but slugs and snails are unfortunately a part of most gardens, especially when the weather is colder and wetter. Dogs have a playful and curious nature that means they will inevitably come into contact with slugs and snails at some point, but the lungworm parasites in these creatures can be seriously harmful to dogs, risking heart problems, breathing problems, and haemorrhaging.
It's therefore best to make your dog friendly garden ideas as slime free as possible. 'To safely remove slugs and snails from your garden, do not use snail bait, as they are commonly mixed with toxics, and ingestion can be fatal for your dog,' says vet Sean. 
'Instead, fill tubs with beer around your garden that are accessible for slugs and snails but hidden from children and pets. The snails and slugs will be attracted to the beer, will fall into the tub and drown.'
6. Create a safe place for tools and equipment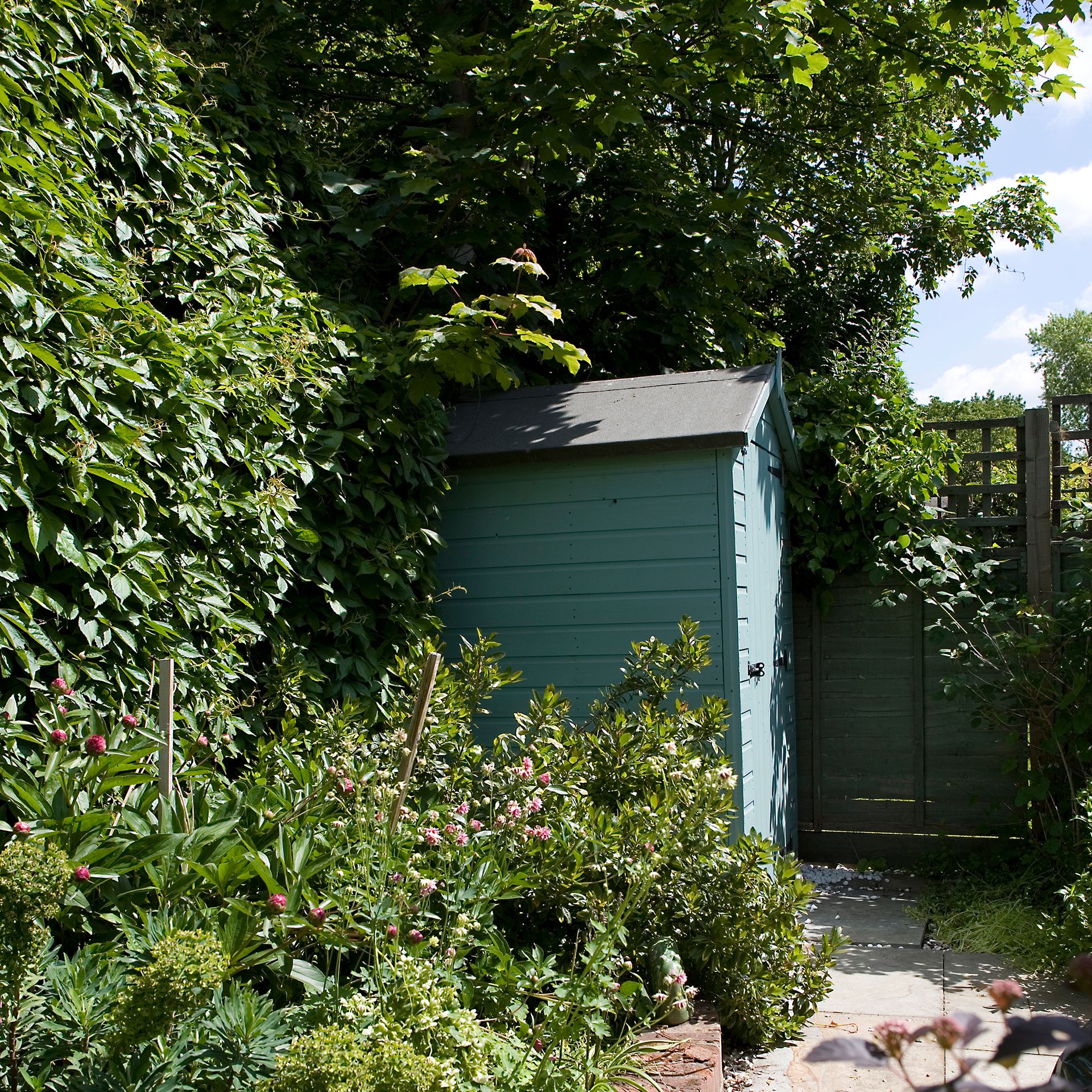 Garden tool storage ideas are ideal for keeping any garden well organised, but they're especially important in dog friendly garden ideas because they'll keep potentially dangerous tools out of reach of pets. 
To avoid any potential injuries, keep all tools in a designated place where the dog can't access them; a shed is most ideal, but if you don't have space for this, a wall shelving unit or a lockable cupboard will work just as well.
'Garden tools, including lawnmowers, strimmers, sharp tools and loppers should be securely stored in a shed or in your home away from dogs,' says vet Sean. 'Screws, bolts and other small fittings can become a choking hazard for your dog, especially young puppies who enjoy exploring the garden with their nose and mouth.'
7. Be careful with compost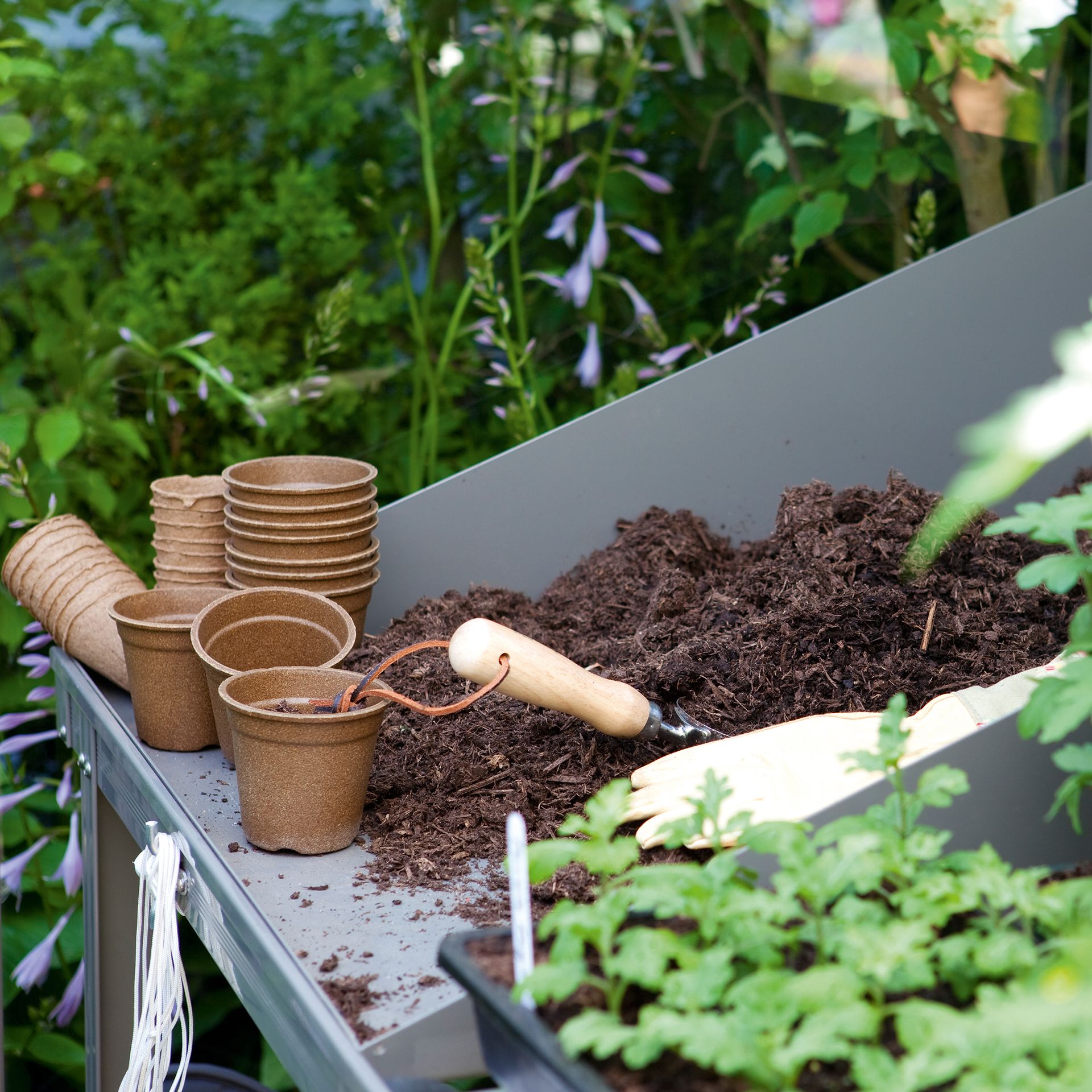 Compost is a great addition to the garden, as it puts leftover food and organic matter to good use by providing nutrient-rich soil. But dog friendly garden ideas will benefit from compost storage that is separate from the rest of the garden, or at least in an area that the dog won't be able to reach.
'Compost can be dangerous for dogs, as the decomposing organic material releases mycotoxins, which are released by the fungi which help to break down the compost,' says Lee Gibson, UK Managing Director, Pets4Homes (opens in new tab). 
'These mycotoxins can cause vomiting, seizures and even death in dogs if they accidentally consume compost, so it is best to keep any compost heaps securely fenced off from dogs.'
You don't need to banish compost from the garden altogether, just don't let it spill into various area, and keep it sectioned off instead.
8. Add a small water feature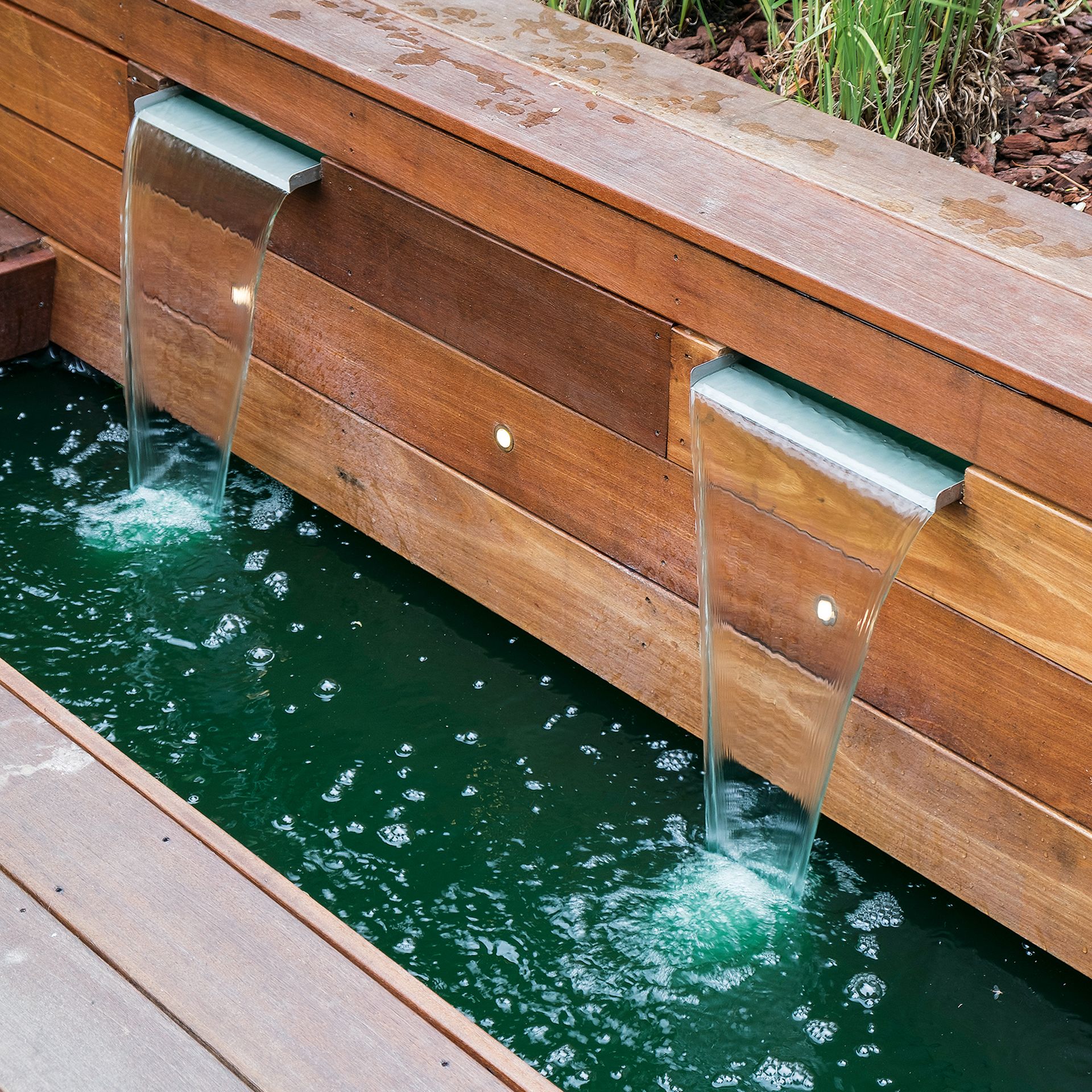 The good news is that you don't have to pass out on water feature ideas in a dog-friendly garden. 'The majority of dogs love water, whether that's a lake or a little waterfall feature in a back garden,' says dog expert Bethany. 'Water is not only fun to play in, but can also help your dog keep cool when it's hot.'
It's best to supervise your furry friends whilst they play in water, so they don't start drinking it. Having an easily accessible source of water for them to drink nearby will help prevent this. Any ponds or streams with blue green algae should be secure, as this poses serious health risks to dogs. 
'If your dog takes a quick drink from water with blue-green algae, it could lead to vomiting, diarrhoea, or lethargy due to harmful toxins which can stop their liver from functioning properly,' says vet Sean.
Why not add a small water fountain, as these are generally safe for dogs to play in and look great in the garden too.
9. Choose paw friendly surfaces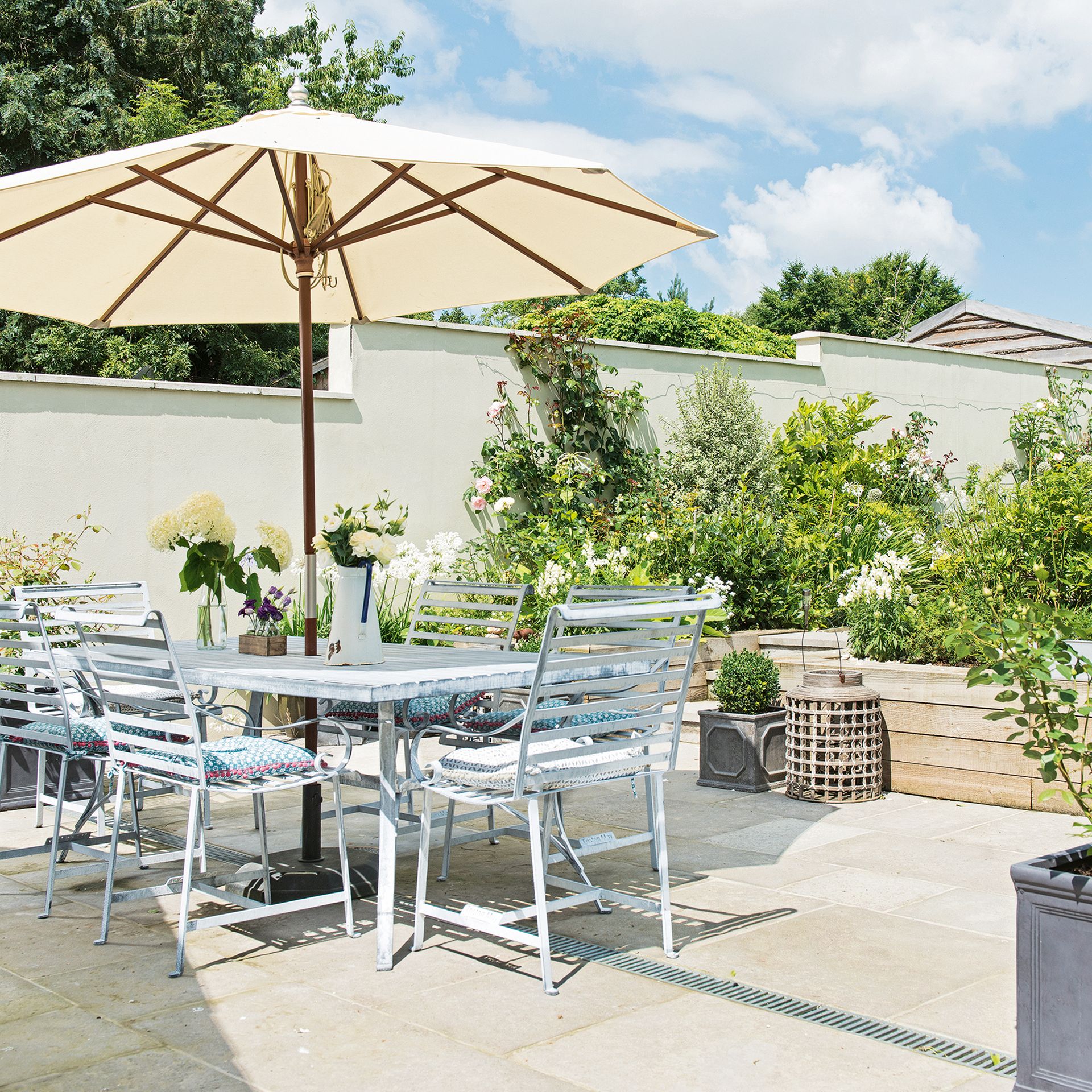 As previously mentioned, a dog's favourite outdoor surface is grass, but this doesn't mean you have to forgo garden decking ideas completely. Just be choosy about the type of material you put down on hard surfaces. 
Gravel should be avoided, as this can get stuck between paws, and darker surfaces like tarmac will absorb a lot of heat in summer and be too uncomfortable for your dog to sit on. 
'Paving can be a good surface for a dog friendly garden, as it provides a sturdy and even surface for your dog to walk and play on,' says Wendy fromWoodgreen Pets Charity. 
However, it's essential to choose the right type of paving to avoid any potential injuries. Some types of paving, such as concrete or asphalt, can become extremely hot in the sun, which can cause discomfort and even burns on your dog's paws.'
Opt for brick paths or engineered wood decking instead, as these materials are more dog-friendly.
10. Used raised plant beds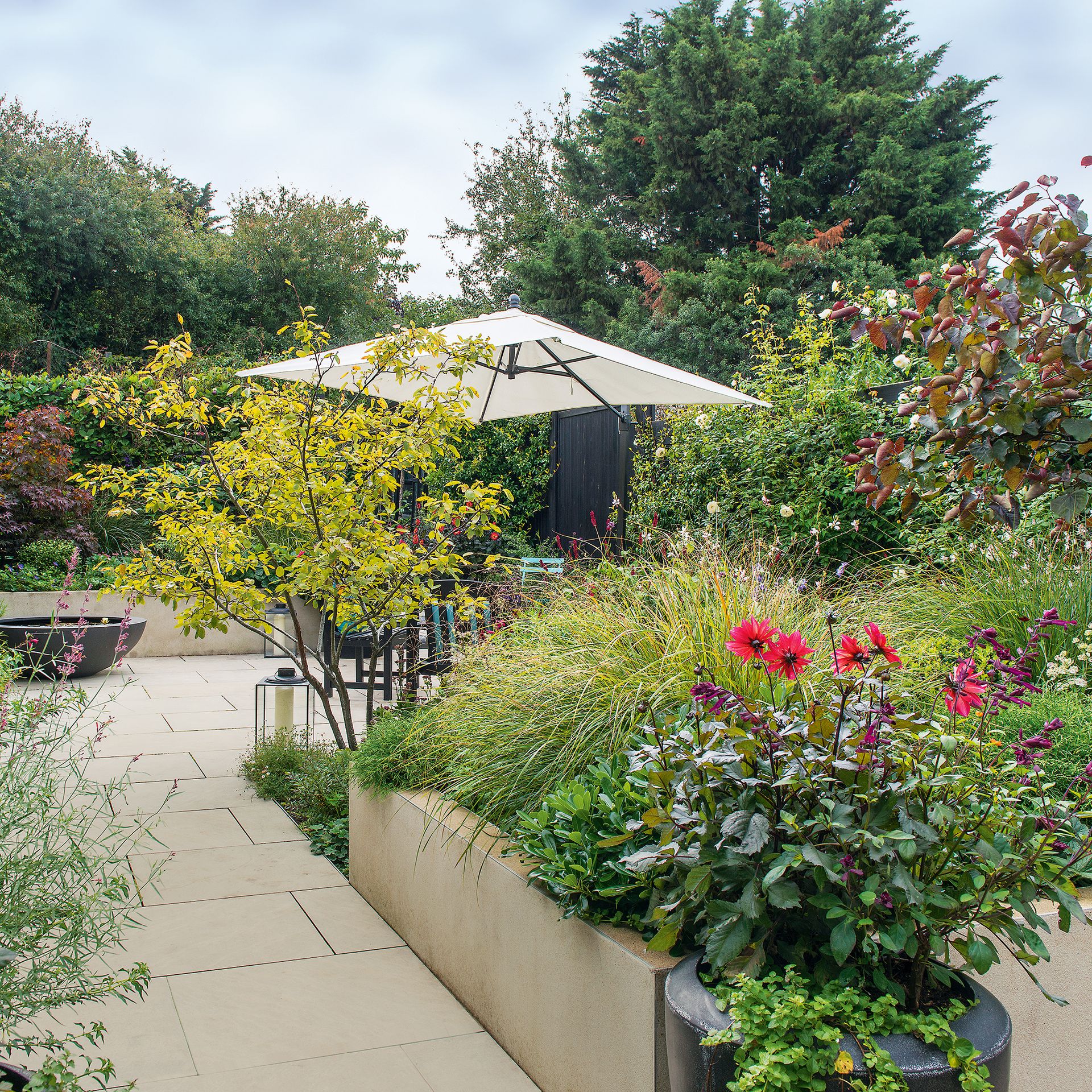 So you don't have to worry about your pretty array of garden plants being trampled or urinated on, invest in raised plant beds. They'll keep your dog away from your plants so that your garden can still benefit from a colourful variety of flowers and shrubs. 
If the soil contains any sort of fertilisers, weed killers, or cocoa mulch, it's important to keep dogs away from this for health reasons too, so raised beds are a win win.
It's best to avoid adding these things to your soil if you can, as some of the chemicals in them are toxic to dogs. But a raised bed will at least prevent pets from going digging around in the soil, in case they come in to contact with anything they shouldn't.
How do I make my garden dog friendly?
The first thing to consider with dog friendly garden ideas is a secure perimeter, so your dogs can play in the garden without escaping to anywhere they shouldn't. 'A solid timber fence will eliminate any area for your dog to squeeze through', says Leigh from Jacksons Fencing. 'But depending on the nature of your dog, a solid panel may cause stress or frustration as they cannot see out. If your pet falls into this category, you'll likely require a semi solid panel, and a keen favourite with dog owners is the Picket Fence.'
A picket fence will keep your dog safe without making them feel trapped, though if your dog is really small and crafty, err on the side of the caution as it may be able to squeeze through the gaps.
What plants are safe for a dog friendly garden?
Be careful with the plants you incorporate into your garden. Tulips, daffodils, and hyacinths are unfortunately a no go, as these aren't safe for your dogs to be around. 
'Tulips contain molecules known as glycosides which can lead to several health issues in dogs,' explains Catrin George, Animal Wellbeing Specialist, Animal Friends Pet Insurance (opens in new tab). 'Daffodils contain alkaloids and glycosides which are both highly toxic to both dogs, and hyacinths should be kept well away from dogs as they contain toxic calcium oxalate crystals.'
Always do your research before planting anything new in the garden to check your chosen flower is dog-friendly. There are plenty of options that are suitable for dog friendly garden ideas, like orchids, sunflowers and violets, so you can still have a colourful garden if you wish.
Lastly, consider giving the dog it's own space in the garden to play. Designate an area of the garden which is well shaded, so the dog can go there to cool down on hot days, and encourage them to use the space by leaving some toys there. 
'For dogs who love to dig, it's worth creating a dedicated dig-pit where they can burrow and play without ruining any perfectly pruned borders,' suggests Nina from PDSA. 'You can encourage them to use this spot by praising them and offering treats when they use it correctly.'
What is the best outdoor surface for dogs?
'At Woodgreen we always recommend grass as the best surface for dogs,' says Wendy. 'Not only is it soft and comfortable under their paws, but it also doesn't heat up in hot weather, which is crucial for your furry friend's wellbeing.'
Aside from staying cooler than other surfaces in hot weather, grass also allows dogs to have fun through digging. This is why it's a good idea to let the dog have free reign over a patch of grass that won't spoil the garden's aesthetic if it gets ruined. 
'Large pebbles can be used as a surface, as well as stone, concrete and decking, but remember that these surfaces will get hotter than grass when the sun shines on them, often making them painful for dogs to stand and sit on in the height of the summer season,' says Bethany from Doodlebone. 
'If you do have these surfaces, make sure that you also have some grass, dirt or mulch that your dog can move to if their paws get too hot, or ensure that you have some blankets or dog bedding situated on the surface instead.'