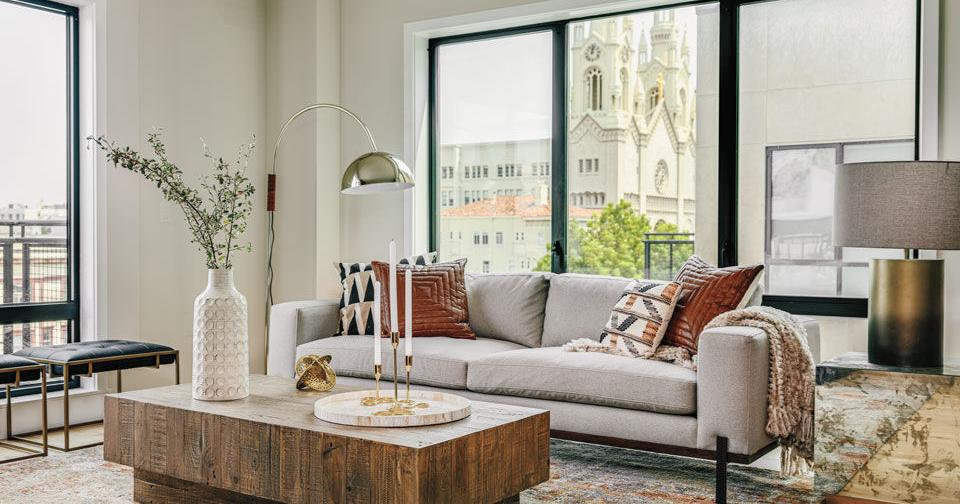 2022 Best of the East Bay: Home & Garden | Home + Design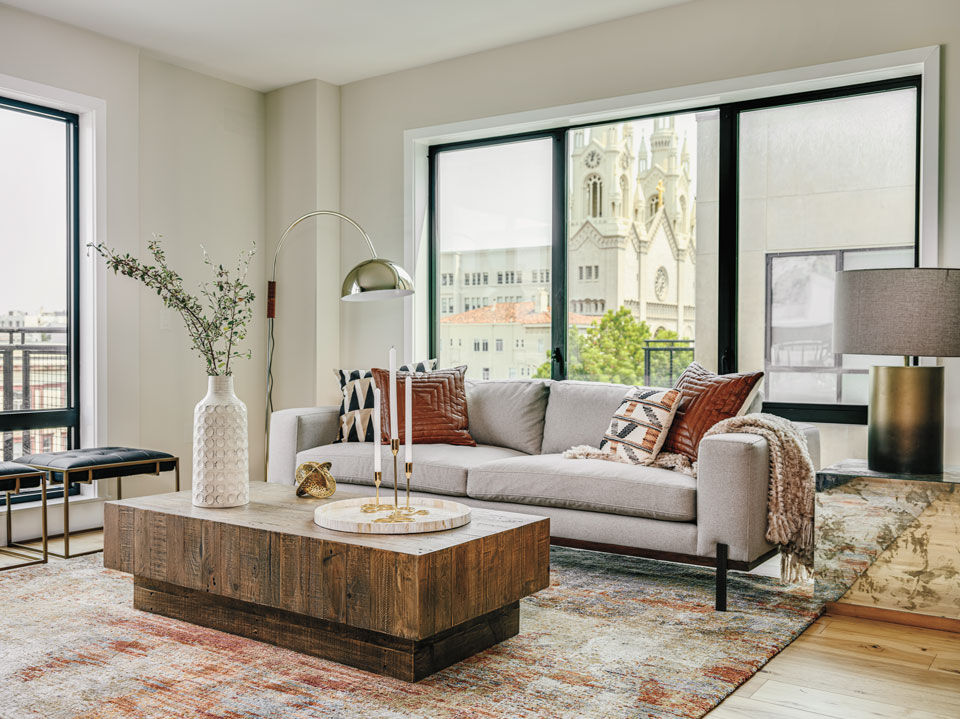 BEST SWOON-WORTHY INTERIOR DESIGN
JEFFREY NEVE INTERIOR DESIGN, WALNUT CREEK
Envisioning a moody bathroom that dials up the drama? A whimsical, airy master bedroom worthy of its treetop views? A magical dining space that encourages guests to linger?
Lovers of high style turn to local designer Jeffrey Neve, who draws from his clients' own stories and sensibilities to conceive distinctive, alluring spaces. "The most important advice that I give to my clients is that you want your home to be uniquely reflective of you," says Neve. "A successful design does not look like your neighbor's home."
Whether he's refreshing a familiar space or creating top-to-bottom interiors for a new-build home, Neve's designs ooze with flair. A California native who finds inspiration on his globe-trotting adventures, he especially loves introducing color and pattern to produce one-of-a-kind interiors for his clients. "A few strategically placed pops of color can elevate a room," Neve says.
While Neve has earned accolades for his stunning spaces—including appearances in national magazines such as Architectural Digest and Elle Decor—functionality is at the heart of his work. Taking cues from his clients' lifestyles, he weaves his understanding of scale, flow, and space planning into every project. Deftly marrying flair and function, Neve is a master at designing head-turning spaces that still work well for day-to-day living. jeffreyneve.com.
---
READERS' PICKS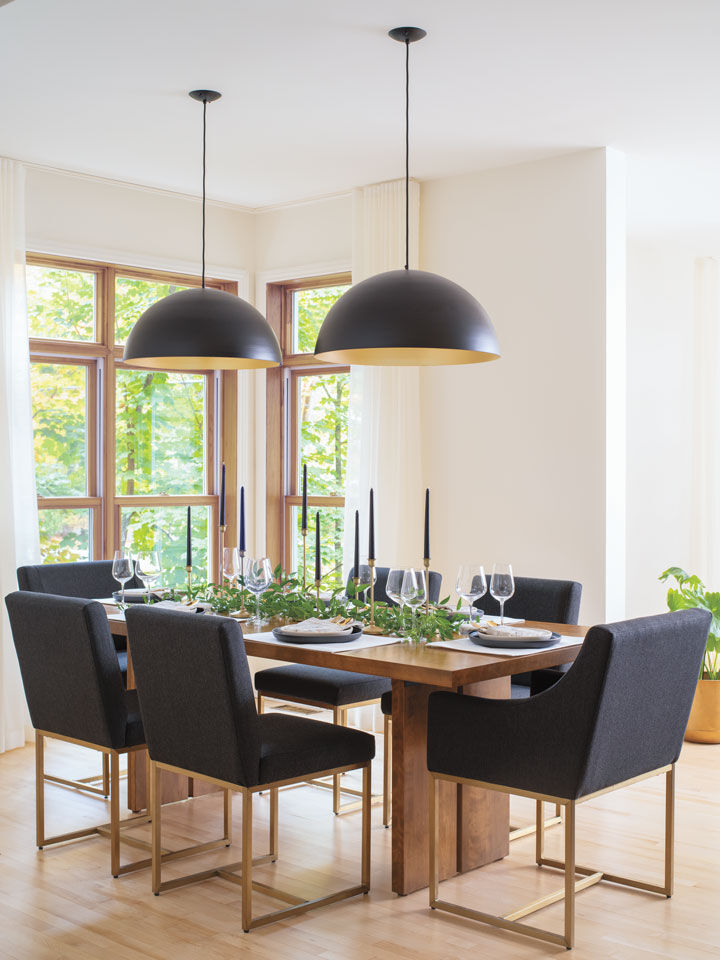 FLOORING/CARPET
Cole's Interiors, Concord, coles​interiors.com.
—
Runner-up | Abbey Floors, Concord, abbeyfloorscalifornia.com.
---

"Whenever I'm searching for a unique statement piece for my home, Cole's [Interiors] comes through."

—Gee Amundson, Pleasant Hill
---
FURNITURE STORE
Arhaus, Walnut Creek, arhaus.com.
—
Runner-up | Indigo and Poppy, Lafayette, indigoandpoppy.com.
---
HOME DECOR
Cole's Interiors, Concord, coles​interiors.com.
—
Runner-up | KM Home, Danville, shop​kmhome.com.
---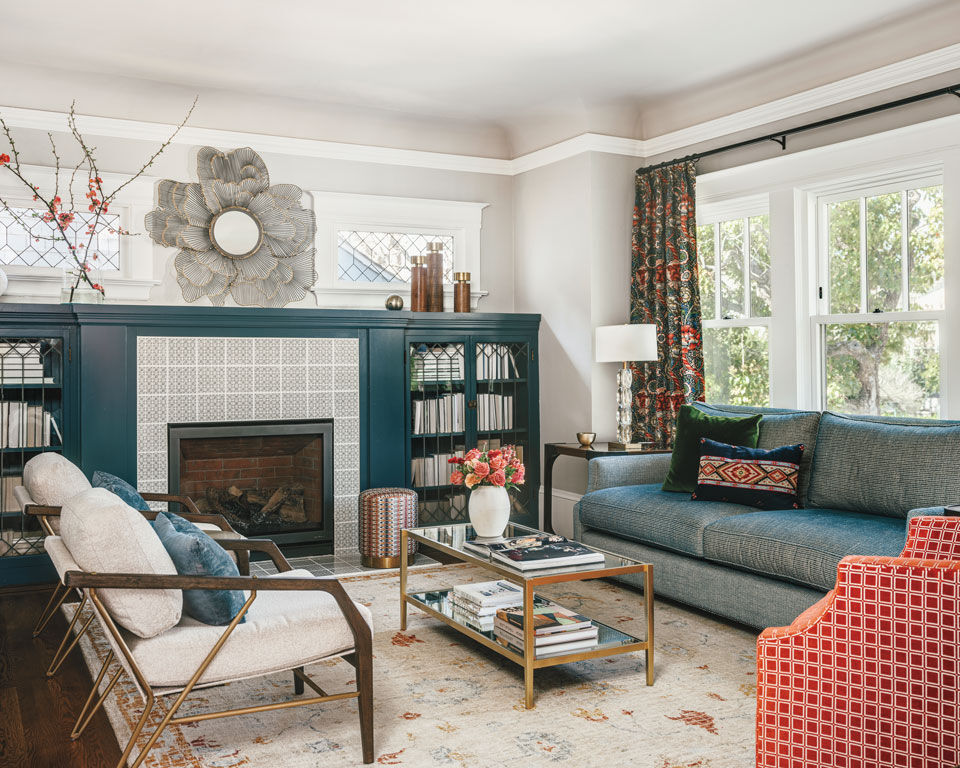 INTERIOR DESIGNER
Jeffrey Neve Interior Design, ​Walnut Creek, jeffreyneve.com.
—
Runner-up | Kimberley Harrison Interiors, Lafayette, kimberleyharrison​.com.
---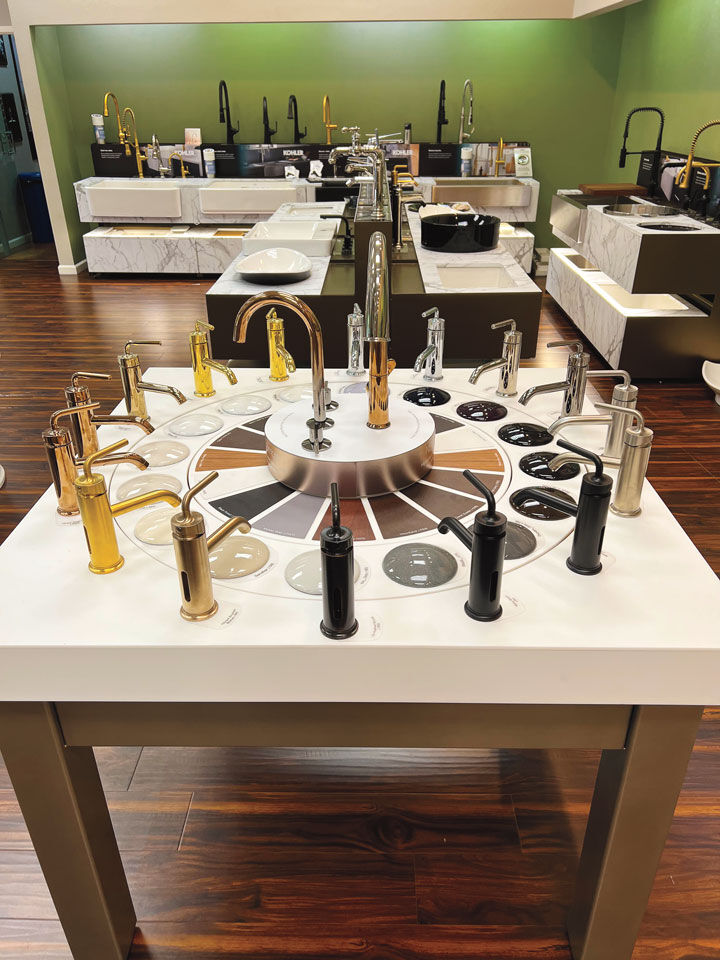 KITCHEN AND BATH FIXTURES
The Plumbery, Dublin, plumbery​.com.
—
Runner-up | Knocknock Kitchen and Bath Design, Oakland, knocknocksite.com.
---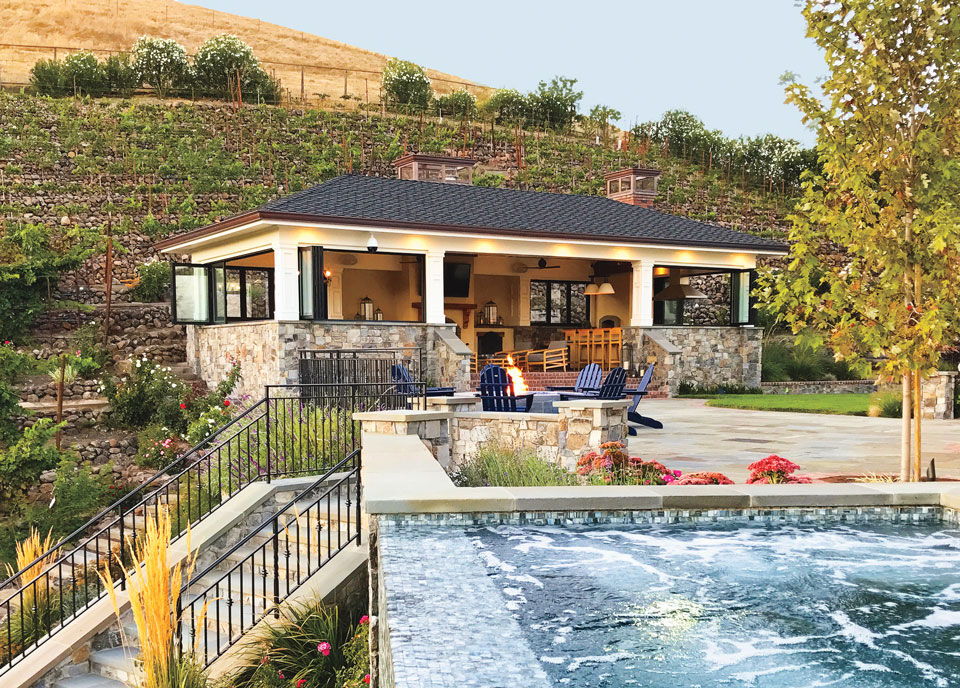 LANDSCAPE DESIGN
J. Montgomery Designs, Alamo, jmontgomerydesigns.com.
—
Runner-up | DPG Pavers and Design, Danville and Walnut Creek, dpgpavers.com.
---

"J. Montgomery Designs did the design for our entire yard, and it's fantastic and we've had many compliments. We only wish we'd done it years earlier!"

—Judy And Charles Bellig, Danville
---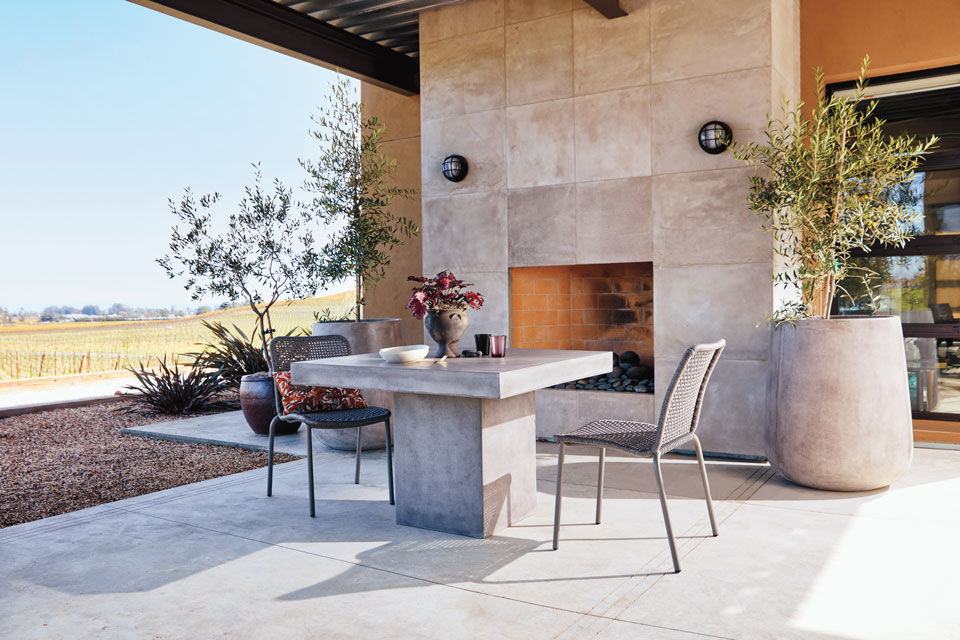 OUTDOOR FURNITURE STORE
Terra, multiple locations, terraoutdoor.com.
—
Runner-up | Patioworld, Pleasanton and Walnut Creek, patioworld.net.
---
PLANT NURSERY
Ruth Bancroft Garden and Nursery, Walnut Creek, ruthbancroftgarden.org.
—
Runner-up | Orchard Nursery, Lafayette, orchardnursery.com.
---
SOLAR
Solar Harmonics, Brentwood and San Ramon, solarharmonics.com.
—
Runners-up | Diablo Solar Services, Martinez, diablosolar.com; Kota, Concord, kotasolar.com; Sky Power Solar, San Ramon, skypowersolar.com.
---
STONE/TILE
All Natural Stone, Berkeley and Dublin, allnaturalstone.com.
—
Runner-up | European Tile and Marble, Lafayette, etmtiles.net.
---
WINDOW TREATMENTS
Windows and Beyond, Inc., Fremont, windowsandbeyond.com.
—
Runner-up | The Shade Store, multiple locations, theshadestore.com.
---
EDITORS' PICKS
BEST CELEBRATION OF PLANT POWER
2 Girls One Plant, Lafayette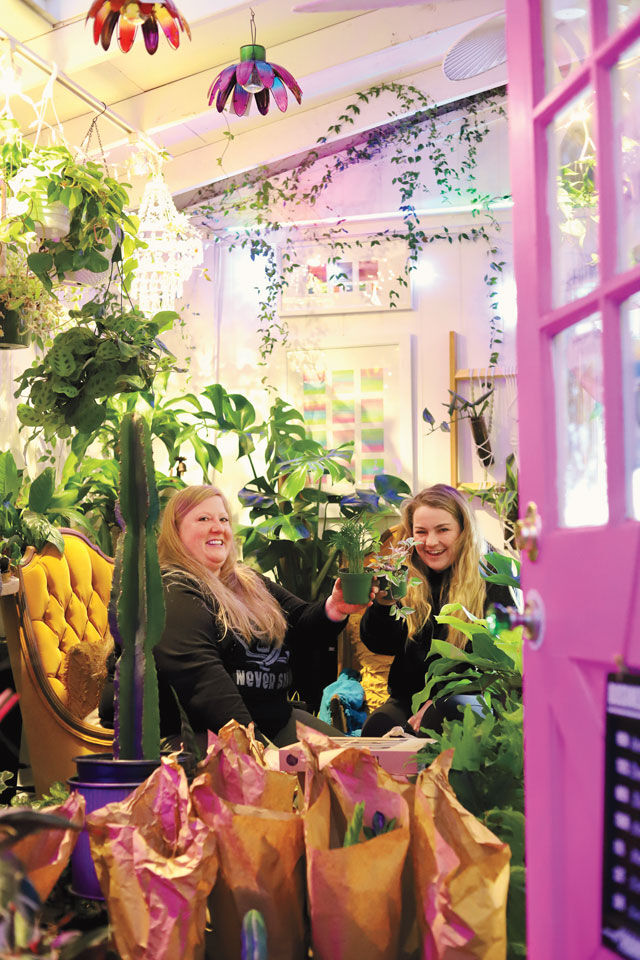 Cheyenne Lofthouse-Wolf discovered her purpose in the middle of the pandemic. In July 2021, she and co-owner Molly Fullenkamp established 2 Girls One Plant, a 300-square-foot plant store in Lafayette that doubles as a healing space. "I've experienced trauma and have worked in mental and behavioral health and social services settings for 10 years," Lofthouse-Wolf says. "[Gardening] not only saved me, but many of the kids I've worked with." Customers can expect a Tarzan-meets-grandma vibe with a vintage-glam aesthetic and plenty of comfy couches as they grab a tropical plant or set up a professional plant sitter for their next vacation. The newly expanded 2 Girls One Plant will host a grand opening party on July 30. Also in the works: therapeutic workshops for at-risk youth, as well as guest speaker events, yoga sessions, and outdoor gardening instruction. 2girlsoneplant.com.
---
BEST PLACE TO SPRUCE UP YOUR HOME—AND YOUR HAIR
Fringe and Fern Salon and Plant Collective, Walnut Creek
This fusion retail experience calls itself the Bay Area's first salon and plant shop. Co-owners (and spouses) Blaine and Shelbie Jackson moved Fringe and Fern from its original Lafayette location in November 2021 and have been dispensing stylish cuts, pottery, candles, and an array of beautiful houseplants in Walnut Creek ever since. The customer service is top-notch as well, with Shelbie giving personable, informed advice and a handwritten note detailing at-home care for each plant; she also invites customers to message her on Instagram with any future questions. fringeandfern.com.
---
BEST SHOP FOR DELISH DECOR
Sobu, Oakland
Located on lively College Avenue, Sobu offers a selection of eco-friendly furnishings, design-forward lighting, and artisan-made home goods in a serene setting. Founders and furniture designers Laleh and Alessandro Latini view Sobu as an antidote to the impersonal shopping encounters at big-box stores. They love getting to know their neighbors, and they foster a sense of community and a thoughtful approach to purchasing items for the home. Look for must-haves such as throw blankets made of recycled yarn, museum-worthy oak bowls shaped from fallen trees, and Laleh's own art. sobusobu.com.
---
BEST SPOT FOR CHIC HOME GOODS AND GIFTS
Whim House, Danville
If you are looking for unique home decor, colorful outdoor furnishings, or stylish gifts, Whim House in downtown Danville has it all. Its wide-ranging selection of goods includes tableware, barware, linens, jewelry, bath products, paint, and even locally sourced pantry items such as spices and honey. Owner Keva Dodd and her staff provide a welcoming atmosphere and expert guidance, while also leaving shoppers alone to browse at their leisure. Plus, with its focus on handcrafted, artisanal, and fair-trade products, Whim House promotes home goods that you can feel good about. whimhouse.com.